In an ideal world, Michigan would have just wrapped up its fourth consecutive appearance in the Final Four. They made it there in 2013 and were a few points away from making it back in 2014. However, over the last two years, Michigan was not even close but that wasn't because of a clutch Aaron Harrison 3-pointer. It was simply because the coaching staff couldn't restock the talent from unexpected early departures. And, to say it nicely, they have had a very hard time recovering from it.
Thinking back to that '12-'13 season, it seems absurd that Michigan did not win it it all. It seems even more absurd that they lost to 143rd ranked (Kenpom) 10-21 Penn State team. Those UM teams had an incredible mix of youth and experience as their usual starting five included two true freshman in Glenn Robinson III and Nik Stauskas, two juniors in Tim Hardaway Jr. and Jordan Morgan, and sophomore Trey Burke. They also got great contribution off the bench from Caris LeVert, Spike Albrecht, Jon Horford, and of course, Mitch McGary.
When I think about that team, I get the feeling that even the team didn't even realize how good it was. The reason for that was that the team's two former 5-stars were freshman, and were not freshman slated to be one-and-dones. Not only was GRIII a 3-star until much later on in the process and Mitch McGary remained on the fringes of the 4/5 star range for most of the cycle, but they also looked like players who needed time to develop. 
The rest of the team was made up of middling 4-stars, 3-stars and 2-stars. This was either the greatest group of such prospects in the history of college basketball OR John Beilein is the greatest talent developer of all time. I'd say that it's a bit of both. They clearly were underrated recruits, but their improvements over their collegiate careers was notable and Beilein's work shouldn't go unnoticed. 
Trey Burke was a 3-star going to Penn State. LeVert was a 2-star going to Ohio (and I mean the University of Ohio, not Ohio a la Hoke). Spike was basically an unknown prep school prospect heading to Appalachian State.
As the saying goes, App State taketh, App State giveth right back.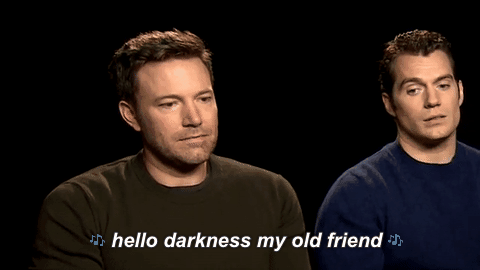 Even Stauskas, for that matter, who was a 4-star recruit, was a guy who flew under the radar. The career he ended up having at Michigan and in the NBA far exceeded the "just a shooter" label he wore as a recruit. If you don't believe that, ask George Hill and the Pacers. 
Here's where the problem kicks in. Could Beilein have ever anticipated the quick developments of Stauskas and Burke? Could he ever have expected the meteoric rises of THJ, Caris and Spike? 
What Could Have Been 
2013-14 season: Burke leaving early forced Michigan to use Derrick Walton Jr. as their starting point guard starting in 2013. Burke was the National Player of the Year and a lottery pick, so it would be hard to argue that he should have stayed. Walton has been far from a disappointment but you have to think that redshirting him would have been a great thing to do for both his game and future. Especially considering that Michigan's point guard situation beyond 2016-17, for the moment, will depend on a senior Muhammad-Ali Abdur-Rakhman and a sophomore Xavier Simpson – not ideal. The combination of Burke and Spike in 2012-13 got them to the Final 4, imagine what it would have done the next season.
THJ staying an extra year would have allowed Michigan to redshirt Irvin – which also would have been nice for the him and the program's future.
Result: Assuming Burke and THJ stay for a second shot at the Final 4, the result would have been possible extra years for Walton and Irvin, and a starting five in 2013-14 of Burke – Stauskas – THJ – GRIII – JMo with Horford, Spike, Caris and Beilfeldt coming off the bench. If McGary doesn't get hurt, you'd have him too. Which is just scary.
2014-15 season: Stauskas and GRIII are slightly different than Burke, but their departures hurt the program so much, too. Stauskas ended up being the B1G Player of the Year and a lottery pick, so it is also hard to argue that he should have stayed an extra year. But, as was the case with Burke, Stauskas' last game in college was after a deep tournament run. Maybe he wants to stay for another shot at winning it all?
GRIII, conversely, was a second round pick. He absolutely had no reason to declare for the draft early as he clearly received some bad advice. He was an inconsistent player and could have used an extra year to develop. Also, he would have been the 2014-15 team's #1 option had Stauskas left or a much improved #2 option had he stayed. If he and Stauskas stay, it would allow Beilein to redshirt Dawkins, MAAR and Chatman.
Result: Assuming McGary leaves for the same circumstances that he did in reality, Burke declares and THJ graduates and enters the draft, your starting five in 2014-15 would be Walton – Caris – Stauskas – GRIII – Donnal with Irvin, Spike, Doyle, Beilfeldt coming off the bench. This means they would have been able to redshirt Dawkins, MAAR and Chatman, which would be huge for the future roster. 
Now, if this all happens, it's hard to imagine seeing them not be at least as good as they were in 2013-14…but probably even better. With Stauskas and GRIII as juniors, there's no way they miss the tournament in 2014-15 and take a step back as a program.
Still, college basketball moves so damn fast. If the above scenarios did happen to shake out, 2015-16 probably looks very similar to how it actually played out. The key difference? Almost every player on the team has a redshirt year under their belts.  
Getting to keep Walton and Irvin for an extra year is also a huge help. Because, as of now, the replacement for Irvin is Dawkins and the replacement for Walton is Xavier Simpson, and there is no way of knowing how either of those things will pan out. Dawkins has limited starting experience and is unlikely to get much next season. As for Simpson, he likely won't have any starting experience until 2017-18 barring injury, and that is a less than ideal situation.
But What About Recruiting?
One can also argue that the success they hypothetically would have seen in 2014-15 and 2015-16 would translate into better recruiting classes. That is a possibility, but it isn't like Michigan has been Rutgers over the last few years. Though you would hope they'd get/keep a few more highly rated guys regardless of what actually did happen in 2014-15 and 2015-16.
The problem was that Beilein could have never imagined how quickly and how well Burke would develop. He never would have thought Stauskas would have turned into a lottery pick during his junior season. Or GRIII would leave after never fully developing his game. 
When the class of 2012 signed, Beilein would have never thought that his best player for the 2014-15 season would have been Caris. I'm sure he would have thought that Burke would be a rising senior at that time, and would be his #1 option until he graduated.
But, sadly, that's not what happened.
Is the root of the issue the fact that Beilein develops talent too well? That sounds, to me, an awful like people saying that their biggest flaw is that they "care too much" or that they're "too hard working."
No, Beilein's issue isn't that he develops talent too well. That doesn't exist. The issue is that Michigan isn't Kentucky. Kentucky gets great talent and replaces it every single year with more great talent.
When Michigan gets the type of talent that Michigan does, replacing it is much more complicated. The players Michigan gets tend to be pretty hit or miss. Beilein does his absolute best with them, and there have been a lot more hits than misses. But, replacing Mitch McGary with Mark Donnal is much different than replacing Karl-Anthony Towns with Skal Labissiere.
That's the problem. Michigan replaces their best players with players they still have to develop. And, unfortunately, Beilein has had to replace guys that he thought he'd be able to develop over at least 3-4 years, not just 2.
So, pump the brakes on the whole #FireBeilein talk. We Michigan fans have it so good and the future is still very bright. 
Remember, we could have lost to Middle Tennessee State in the first round. 
Photo Credit: Yahoo.com/USA Today Sports Images

Latest posts by Harrison Rahajason
(see all)