It's important to remember in all walks of life, that progression isn't always linear. Just strictly being around doesn't mean improvement, and it doesn't mean that a team or player will benefit just because of experience. Consider for instance, the lambasting that Jim Harbaugh took after having the gall to suggest that Michigan's offense was improving after the Iowa game.
How dare the head coach use coach speak after a 10-3 rock fight against a top 15 team. The audacity of him, according to Twitter casuals. But since that moment, it appears the offense HAS been going in the right direction.
Since the clock read 0:00 in the Iowa game, Michigan's offense has been averaging 38 points per game, with 429 yards per game.
Against a top 10 Notre Dame, a bowl-eligible Illinois, a top 10 Penn State on the road, Maryland on the road, and an instate FCS caliber Michigan State team that received a ceremonious beating.
That breaks down to a nice 6.13 yards per play, which is a saving grace from the first half of the season.
Now that streak also includes a 21-0 deficit to a top 10 Penn State on the road, which is unacceptable on a bunch of levels. I'm not going to beat a drum excusing that or blaming the referees, but since they trailed 21-0, Michigan has outscored opponents 148-38 in 3.5 games.
That's a full-on asswhooping by a team that's peaking at the right time.
So, how does a team turn this around so thoroughly? How does a team that looked so hapless at the beginning of the year offensively, look so dominant as of recent?
Well let's break down three of the many reasons that Michigan has decided to become the team many of us envisioned at the beginning of the year:
Fumble Luck:

Sometimes playing well just comes down to getting a few breaks here and there. Plenty of research has resulted in the conclusion that fumbling and the amount/frequency of putting the ball on the ground can be random. It can really boil down sometimes to just plain bad luck.
In Michigan's first 3 games, they fumbled the ball and lost possession 7 times. In the following 7 games, they lost 3 fumbles. Hell, in the entirety of last season, Michigan lost just 3 fumbles. They exceeded that mark by the 5th quarter of this season. And the 5 lost fumbles against MTSU and Army were against 2 teams that are abysmal defensively this year according to SP+. Sometimes shit happens
Granted, of the fumbles Michigan lost, 3 of them were by Shea Patterson under duress, 2 of them by converted fullbacks on their first carry of the game (Ben Mason against Wisconsin, and Ben VanSumern against Army), 1 was a muffed punt by a player filling in for the injured starter (Lavert Hill against Middle Tennessee State).
Notice how Michigan has FINALLY stopped giving the ball to converted fullbacks out of the gun? Sometimes you make your own luck. But not being snakebitten about putting the ball on the ground has allowed Michigan to run their offense without the fear of mistakes, and allows them to put confidence-building drives together.
It's an insanely liberating feeling to play without fear, and the regression to the mean in this scenario has put Michigan in a much better situation offensively.

Comfort Level

After the rough game against Wisconsin in week 4, Josh Gattis moved from the booth to the sidelines to call plays. I'm not going to stand on a table and say that the best play-callers are on the sidelines, because that's both silly and inaccurate. What I will say, is having a new OC that's never called plays before, and has never left the sidelines, suddenly up in the booth can be a little uncomfortable and out of the ordinary.
Games are viewed differently from the booth and the field. Coaches in the booth remove themselves from the emotional aspect of it, and there's a different feel for the game depending on where you are.
Since Gattis has moved down, his feel for play calling has gotten significantly better to the point that he's become a major strength for Michigan, and will almost certainly be around next year.

Explosiveness

What Michigan lacked for a long time, that they're finally starting to come around with the #SpeedInSpace era, the much rumored big plays are here. Hopefully, they're here to stay.
Against Michigan State, Shea Patterson had 14 completions of at least 15 yards. Against Notre Dame in the tsunami, Michigan had 7 runs of at least 15 yards, and 3 passes of at least 15 yards.
Being able to push the ball down the field allows Michigan to get more aggressive early in the series, because of the faith that the offense can convert 3rd and 8's if necessary. That's where you can spread the field a bit and let your athletes make plays.
It's why Michigan has been on the receiving end of more pass interference calls, why they've gotten more players in space, and why the big plays keep piling up.
Confidence is a hell of a drug, and being able to keep defenses off balance early in the count is a great equalizer. Shea is finally healthy, the offense is making big plays, and this looks like a team that we expected to see offensively from the beginning.
Nico Collins averages a Defensive Pass Interference call on him roughly every 6 targets that come his way. Ronnie Bell is averaging nearly 20 yards per catch. Donovan Peoples-Jones is Donovan Peoples-Jones.
The ability to shorten the field and open up the playbook with explosiveness and execution is a trait that separates good teams from great teams. If Michigan keeps this up, they'll contend with anyone offensively.
Michigan is 8-2 heading into Bloomington this weekend to take on the Hoosiers. As long as a let down doesn't happen against a dangerous but maybe not as great as its record shows, Indiana team, this reinvented Michigan team will welcome the best team in the country to the Big House for a real chance at a total revival.
Photo Credit: Bryan Fuller/MGoBlog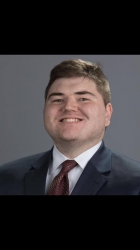 Latest posts by Harry Hillman
(see all)