Michigan has made its first coaching hire in a program defining offseason for Jim Harbaugh and the boys. Mike Macdonald is going to be tasked with shoring up an atrocious 2020 defense and fix a front seven that's currently an abject disaster.
In: Mike Macdonald
Out: Donathon Brown
While I'm sure that there's going to be a great deal of skepticism surrounding the new hire, I'm not buying it. Sure, he's not the biggest name like Will Muschamp or Derek Mason, but neither of those seemed particularly feasible or interested in living above the Mason Dixon line.
Yes, Mason worked with Harbaugh, but why would a well-regarded candidate choose such a precarious position? And Will Muschamp and Jim Harbaugh in the same room? That would be a disaster. There has to be a level of staff cohesion in any successful program, it's not just as simple as assembling an all-star team of guys and beating Thanos.
Macdonald is coming to Michigan by way of his brother, John's staff. As the current Linebackers coach in Baltimore, the 33-year-old has been talked about as a rising star in the coaching ranks and a better hire than initially thought. And yes, I'll be the first to tell you that I drink the KoolAid consistently, but I'm very high on Macdonald because he fits a very successful and reliable mold to me.
Experience:
No Coordinator Experience. Yes, Macdonald doesn't have a sterling defensive coordinator resume, which is a little concerning. But as MGoFish alum and current Maize N Brew video master, Stephen Osentoski first brought up earlier this month, it always seemed like Harbaugh was going to hire someone he had a personal connection with. He's not tying the last of his job security to someone he can't trust, and who can he trust more than his brother John?
MacDonald is in his seventh year with the Ravens and has consistently moved up the coaching ladder no matter which defensive coordinator he's worked for. Before that, he attended (did not play for) the University of Georgia, was a quality control coach and a high school coach, before becoming a Ravens assistant. That's a hell of a jump in the coaching ranks.
Background:
MacDonald didn't play at Georgia, and he didn't even have any ambition to coach when he started college as a business major. But he found a passion he loved and has been able to work his way through the ranks in one of the best organizations in football, after starting with no immediate connections. And again, he's only 33, so for him to impress as much as he has with as little background in coaching as he had, speaks volumes about what kind of coach and person Michigan is getting.
To me, that says Michigan is going to get an extraordinarily bright and insanely hard-working coach with great ambition. I don't expect MacDonald to be Michigan's defensive coordinator long term. If he's a flub, this whole staff is getting canned. If he's a success, I expect he'll probably leave for a head coaching job in college or an NFL DC position.
Either way is fine, there are worse things than having to hire coaches after they get promoted. Michigan needs to fix its defense ASAP before they can worry about what happens in the future.
Recruiting:
Whatever concerns there are regarding his recruiting acumen (or lack thereof) are pretty nonexistent to me. Coordinators handle so little of the actual recruiting workload in a lot of collegiate staffs on a day to day basis. If Michigan surrounds him with willing and capable position coaches, the learning curve will be short. At the end of the day, recruiting is about relationships, and Macdonald prides himself as a relationship builder and culture guru.
I tend to believe that coaches that come from the NFL tend to recruit at a very high level because it's a lot harder to bullshit your way into being well regarded by NFL veterans than high school kids. If NFL Players like and respect a coach, then they can translate that very easy to talk with 16, 17 and 18-year-olds, their parents, and their high school coaches. By all accounts, MacDonald is well regarded by his current and past players.
Even without a proven track record, he gets the seal of approval on the recruiting end.
Similar Molds:
There's still the issue of whether or not he can actually coach as a coordinator, but I believe that he very likely would've been in contention to be an NFL Defensive Coordinator prior to this hiring, so he's a solid guy to stake a reputation to.
Some may see this as a reach but I think he has a very similar vibe to Joe Brady, Jeff Hafley, and Brian Daboll in that they go from NFL position coach to collegiate coordinator in order to springboard their careers forward. It pays to have extremely ambitious assistants, as you can trust the guys who desperately want a better job to work their tails off. 
I'm so much higher on this hire than if Harbaugh just bit the bullet and hired the biggest name out there. Trust the guy who hires the best coaches to give his brother a good recommendation.
The Ravens deserve our trust more than a failed college head coach (I'm referring to the fired coaches rumored to be DCs, not Harbaugh).
Scheme:
I don't know what Michigan will run, but I can tell you what I think. I expect a base 3-4 with the emphasis on being winning the front seven, similar to Baltimore. I also expect an emphasis on the box hybrid players that can allow a defense to easily shift into a nickel look without sacrificing gap integrity.
Macdonald is the current linebackers coach, but has also coached the secondary. He's well versed in preparation and execution in the box. Make no mistake: this is a very intentional effort to go back to Michigan's roots of trying to dominate the point of attack.
This could also help transition some Don Brown chess pieces into Macdonald's defense.
They'll be scheme sound. Now it's all about if they can accumulate the requisite pieces through the transfer portal, develop their current players, and get the full buy in needed to field a top 20-25 defense next year and save Jim Harbaugh's job.
Grade: A-
What are your thoughts on Michigan's expected new Defensive Coordinator, Mike Macdonald? What are your expectations for the new defense? What's your favorite Michael McDonald song? Let us know in the comment section below!
Photo Credit: Jim Harbaugh/Twitter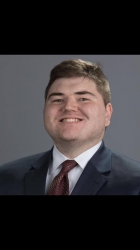 Latest posts by Harry Hillman
(see all)