It's the slow, monotonous crawl in the post-football season winter dull. March Madness doesn't start for another few weeks, the NBA Playoffs are a few months away, the Wings are terrible, the Pistons are dreadful, John Beilein got fired, the Lions will probably take another tight end in the first round, but Michigan football is only 6.5 months away!
Today I wanted to take a look at three of the great "what could have beens" in the last few years of Michigan Football.
Either decommits that thrived elsewhere, heavy leans that went somewhere else last second, transfers that thrived elsewhere, and maybe a little revisionist history on my end. Because what better to break up the boredom than a nice, masochist exercise.
Let's get started.
2019 DE Zach Harrison
The 6'6, 260-pound athletic specimen out of Columbus looked like the lock of all locks to end up in the Maize and Blue heading down the stretch. It had been trending positively for months, and there were quite a few rumors that he was a silent commit waiting until signing day to announce it. Whether any of that is true, after the 2018 Ohio State debacle, Harrison announced he'd stay home and be a Buckeye.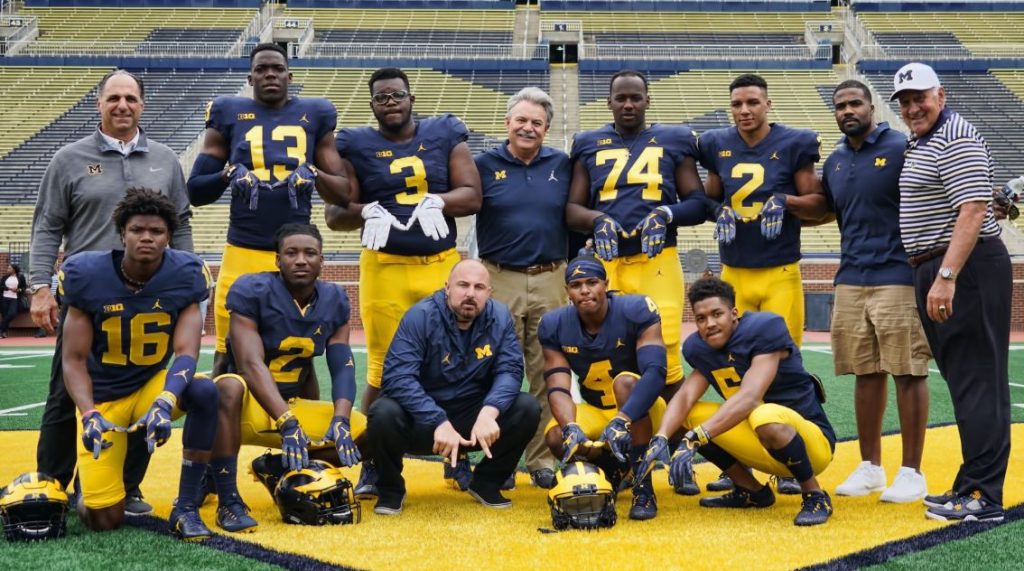 Playing behind All-World Planet Destroyer Chase Young limited his playing time as a freshman, but Harrison still racked up 3.5 sacks and 5.5 TFL in a reserve role and demonstrated his breathtaking athleticism several times over the course of the season.
Driving the knife extra deep is how thin Michigan is along the defensive line, and how appreciated a future first round pick would be right now. Twisting the knife and repeatedly stabbing me again and again would be mentioning how Michigan will have to block him at least two more times in his career.
2017 Running Back Recruiting
Most Michigan fans will probably remember the anxiety inducing photo finish in the Najee Harris recruitment. Head to head against Alabama, Michigan reportedly not only secured Najee's flip and commitment but also had him enrolled in classes as soon as the second semester started.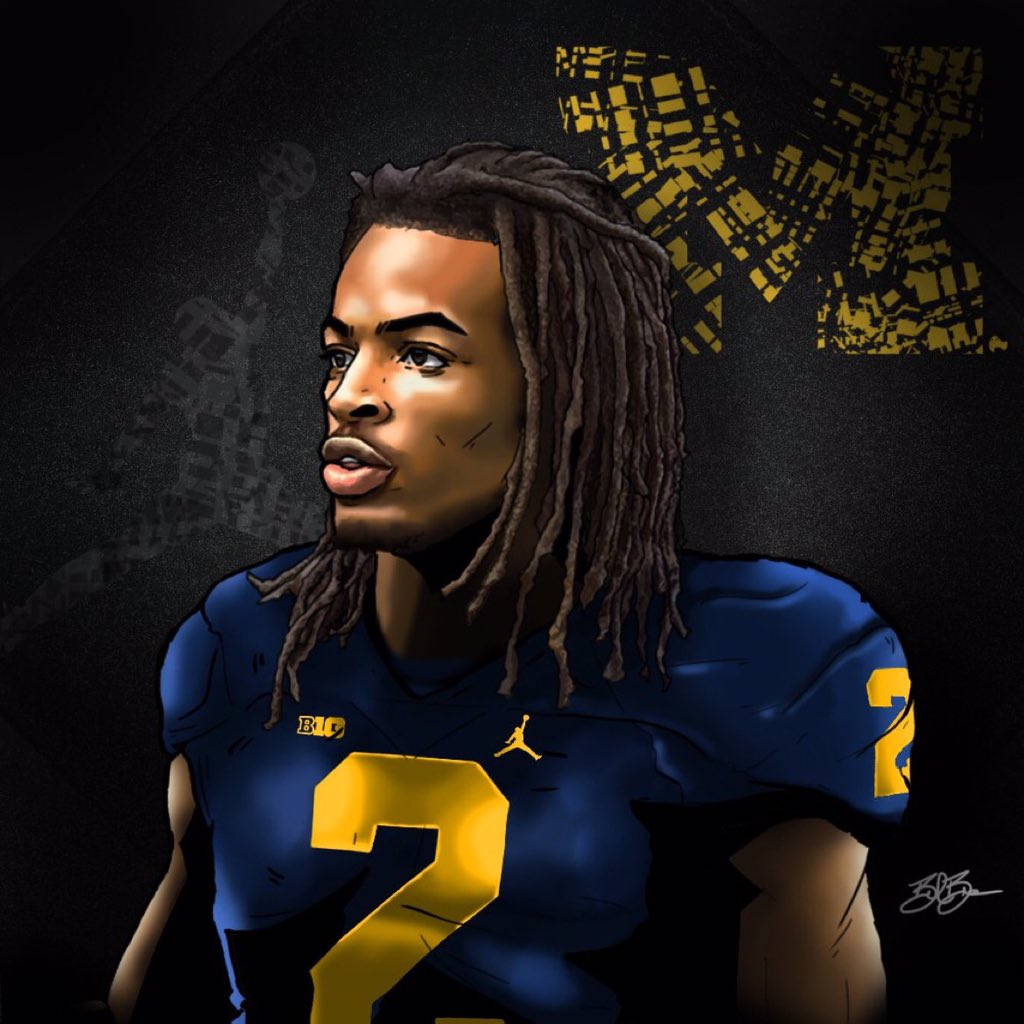 In what would have been a massive coup at a position of need, Michigan had to have been feeling great until Harris didn't end up on his flight to Ann Arbor, and showed up in Tuscaloosa instead.
Whatever happened to change his mind is irrelevant, but what is relevant is that Harris rushed for 1,200 yards and 13 touchdowns last year and is averaging over 6 yards per carry in his career.
To make matters worse, one of Michigan's three running back commitments was asked to move to linebacker to make room for Harris. That commit, AJ Dillon, politely declined, and rushed for 4400 yards and 38 touchdowns in three years at Boston College before declaring for the draft.
The other two running back commits, Kurt Taylor and O'Maury Samuels, combined for 21 carries in their Michigan careers while flaming out and transferring. Somehow ending up with the two that didn't pan out, while missing out on two future NFL players seems very on brand. Ugh.
Tim Drevno
If it was revealed that Tim Drevno was actually paid millions of dollars by rival coaches to ruin the Michigan football program, I'd believe it. It's a much easier explanation than the extreme incompetence Drevno exhibited in his time as Michigan's Offensive Line Coach and Co-OC.
From securing a last-minute commitment from Detroit OL Alaric Jackson to then never faxing him a LOI, which forced him to stick with his Iowa commitment and become an NFL Tackle, to losing out on Isaiah Wilson, Emil Ekiyor, Devery Hamilton, Mekhi Becton, and other strong Michigan leans that have panned out collegiately.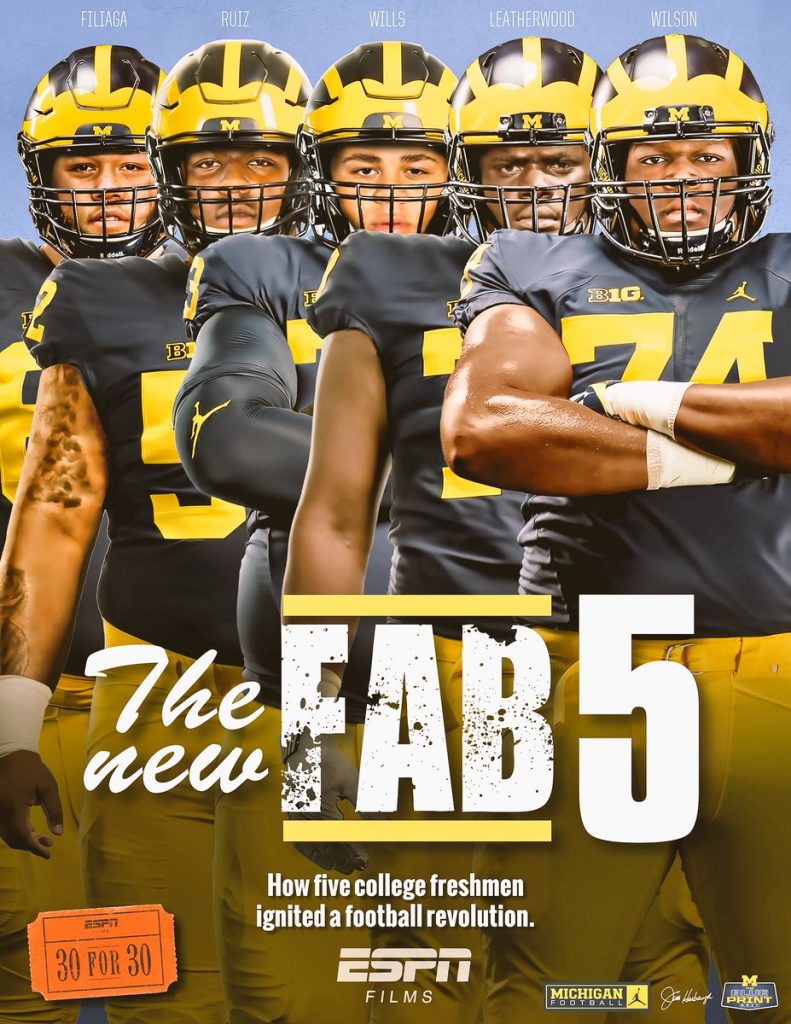 But also don't forget about offering Devontae Dobbs as a defensive tackle to spreading rumors that Jim Harbaugh is going to the NFL (at least I think he waited until he got to USC to do that). It's a major what-if to think what might have happened if the 2016 Michigan team had a competent OL Coach. 
Luckily that's it for part one. I can only stomach so much forced pain in one week. Oh what could have been….
Photo Credit: Mekhi Becton/Twitter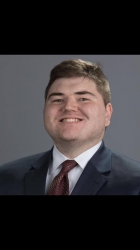 Latest posts by Harry Hillman
(see all)