This week Michigan was able to effectively replace one of their defensive departures with former Mississippi State Defensive Coordinator, Bob Shoop. Shoop has been a highly successful Defensive Coordinator at three different Power 5 schools, which makes it a little odd as to how he's a position coach this year.
The fact is, Joe Moorhead was fired a little too late in the cycle for his staff to look for similar openings across the country, so this is an opportunity for Michigan to get a high-quality defensive mind before he ends up as a defensive coordinator or head coach at another program.
Unless Don Brown is on his way out soon, I can't imagine Shoop sticking around as a position coach for very long. And that's not necessarily a bad thing. Shoop has been a terrific defensive back's coach that's helped players get the most out of players. He's been large and in charge for some very terrific safeties and corners, which bodes well for Michigan's very young and inexperienced secondary.
Bob Shoop SP+ History
| | | |
| --- | --- | --- |
| School | Year | Defensive SP+ Rank |
| Vanderbilt | 2011 | 16th |
| Vanderbilt | 2012 | 23rd |
| Vanderbilt | 2013 | 37th |
| Penn State | 2014 | 2nd(!!!) |
| Penn State | 2015 | 15th |
| Tennessee | 2016 | 44th |
| Tennessee | 2017 | 55th |
| Mississippi State | 2018 | 1st(!!!) |
| Mississippi State | 2019 | 23rd |
| Michigan | 2020 | ? |
SP+, an analytical predictor created by ESPN's Bill Connolly, backs up Shoop's impressive resume. Getting Vanderbilt consistently good defensively, and reaching elite heights with both Mississippi State and Penn State is right up the alley Michigan needs.
Even though he's not the defensive coordinator, I would expect Bob Shoop to have a lot of responsibility in the game planning and play calling.
Outside of a wildly dysfunctional Tennessee team, he's taken his team to some incredibly lofty performances. That being said, there's been some regression year after year. Some of it can be chalked up to losing very talented players after his terrific years, but there has to be some concern for having never improved the second time around.
Even though he's not the DC, you'd have to assume that he'll have a serious amount of input on the gameplan. So at the very worst, I think next year's safety play will be very very good.
Recruiting
I wouldn't label Shoop's recruiting history as atrocious, but I also wouldn't say it's very good and thorough.
He's originally from Pennsylvania, and went to Yale and spent a ton of time in the Northeast. He should have quite a few connections in the area and can help drill down the New England talent with Don Brown.
I doubt it'll be anything to write home enough, but it's not like he doesn't recruit. He just doesn't do it the same pizazz as some of the other recruiters around. I'd go so far to call Shoop aggressively average on the recruiting trail, which isn't going to fill the Partridge void (that's Brian Jean-Mary gig), but also isn't in the Tim Drevno Sphere of Aggressively Incompetent To The Point Of Being Detrimental To The Program (name being workshopped).
Thoughts
Shoop has helped engineer some incredibly productive defensive back play over the last couple of stops. Adrian Amos, Casey Hayward, Jonathon Abrams, and Marcus Allen all had very great seasons with Shoop at the helm, so I think it's safe to say that Daxton Hill is prime for a breakout season.
He's also put a lot of players in great spots to improve their stock professionally and come awards season. What he lacks on the recruiting trail, he makes up for in the film room and on the practice field.
To be a great assistant, you have to be really good in at least one area, and while he's a passable recruiter, he's a phenomenal DB/S coach and should deliver a lot of value to a very young corps to set them up for future success.
I'd give this hire a solid B+.
Shoop has been around some very good defenses, he has experience in the Big Ten, and he has been the position coach for some elite safety play at Vanderbilt, Penn State, and Mississippi State. Yet I can't gloss over his mediocrity in recruiting and the fact that this seems like a one-year rental.
If Shoop is here next year, move it up to an A-.
Photo Credit: Penn State Football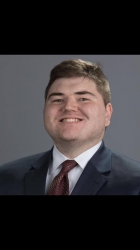 Latest posts by Harry Hillman
(see all)