Oh it's that time of the year again. Not literally because normally this would've been done in late August with some spring ball, summer workouts, and fall camp to get a good feel for the upcoming squad. But unless you're living under a rock, this has been the most unique and crazy, wild, ridiculous, "what the hell is going on?!?" kind of years that only gets weirder as the days go on.
A year like this would be tough for a returning National Champion with 27 returning 5th year senior starters. So, when it's a young team that will be replacing roughly 14 starters including the quarterback position.
Expect a bit of a rollercoaster ride with highs, lows, flips, spins, a little bit of throwing up, puckering up, all mixed with moments of fear and joy rolled into Now not everyone likes rollercoasters so if you're not ready to deal with the ups and downs, you may not be tall enough to ride this ride.
There may be postponements and positive players because this will be the most unique college football season ever and Michigan may be in its first year of something special.
So, get the popcorn and Purell ready.
Check out my 2020 Michigan football season game-by-game prediction:
Oct. 24th at Minnesota
First game for a new quarterback with 4 of 5 new starting offensive lineman, the best offensive weapon opted out, new cornerbacks (possibly) going against a future 1st round receiver, and one of the top returning quarterbacks in the conference. Oh and College Gameday is gonna be there too.
A lot of things going against Michigan in this one, including the opening betting line. But while the Wolverines have questions, so do the Gophers.
I'm not quite sure how good Minnesota really is and was last year because when you just look at the record, they looked really good. Winning more than 10 games for the first time since before the Model-T. Yeah, they had the two big wins over Penn State and Auburn but they also had some a lot of close over some poor opponents.
The losses of RB Rodney Smith and WR Tyler Johnson are going to be tough on an offense that is also breaking in a new offensive coordinator during a shortened offseason. They do have QB Tanner Morgan and opt-back-in WR Rashod Bateman coming back, which will likely give the young Michigan secondary fits.
I've gone back and forth on this since the schedule was released. It could be another road opener nailbiter that Michigan drops thanks to some youngster mistakes and missed opportunities. Or the newcomers perform well and a well-balanced offense featuring a dominant run game takes advantage of the Minnesota defense only returning five starters including one lineman.
I'm going with the latter in a game that'll feature some hot and cold play from Joe Milton. But a couple big turnovers from Michigan's defense and a 125+ yards and two-TD game from Zach Charbonnet leads the way for the Wolverines to a season opening win.
Win 33-30 (1-0)
---
Oct. 31st vs Michigan State
Michigan's home opener will be on Halloween against its in-state rival who has a new head coach for the first time since Lloyd Carr's final season.
I may be in the minority here but I didn't think the Mel Tucker hire was as bad as some have made it out to be. Now, I think the entire process was hilarious on how he left Colorado and he made a bold move taking on what Mark Dantonio left in East Lansing, not to mention how much harder his job is now with the entire pandemic going on and trying to implement a new offense and defense in a shortened and mostly virtual offseason, but he seems like a decent coach that could get something good out of what's available in East Lansing.
But that won't be for awhile.
Coming off a confidence boosting season-opening win, I see Milton and Michigan really opening things up and making Michigan State try to play catchup which will be a struggle for the Spartans offense all season.
The Spartans should be a better team by the end of the season but this Halloween matchup has the look of a clear W on paper.
Win 43-17 (2-0)
---
Nov. 7th at Indiana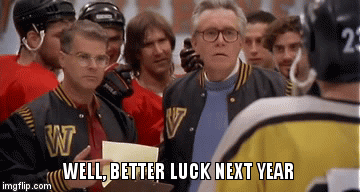 Will the Hoosiers finally end the 600 year losing streak? Maybe. If it were to happen, I wouldn't be surprised since nothing can surprise me during this pandemic ridden year. But I'm not ready to go there like some have already.
Similar to Minnesota, Indiana's 2019 looks different once you dissect the games and opponents. But don't get me wrong, the Hoosiers are a talented team and will be a problem like they always seem to be. But with two games already under their belt this season, this could be where things really start to click for this Michigan team.
A big day for Milton through the air and on the ground mixed with a breakout performance from freshmen Roman Wilson and a welcome back party from Chris Evans lead the way to a 2nd half pull away win.
Win 38-28 (3-0)
---
Nov. 14th vs Wisconsin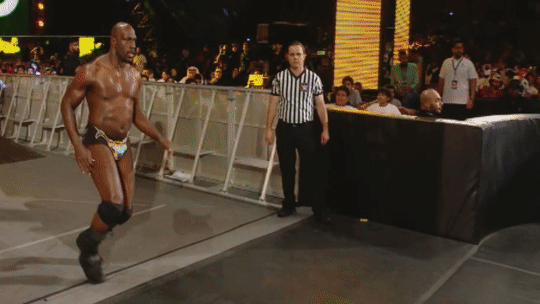 The Badgers demolished the Wolverines last year in Madison but as you've seen in the Penn State series, this matchup seems to rely a lot on the location. Question is, with the fans missing, will it matter as much? Or is it really that the Ann Arbor hotel beds are just not that comfortable?
Similar to Michigan, this will be a new look Wisconsin team that'll be replacing several key starters from 2019.
The offense will be trying to replace NFL draft picks RB Jonathan Taylor, WR Quintez Cephus and C Tyler Biadasz as well as starting QB Jack Coan, who was injured this preseason. Former four-star recruit QB Graham Mertz is expected to take over the reins and is another talented wildcard, similar to Joe Milton.
The defense will be trying to replace its top two defenders and linebackers in Zack Baun and Chris Orr but will have plenty of experience returning on the defensive line and secondary.
Even with so many replacements on offense, this looks like a matchup where the offense struggles to find a groove and the defense gives up just enough to cost the Wolverines in front of an empty Big House.
Loss 24-20 (3-1)
---
Nov. 21st at Rutgers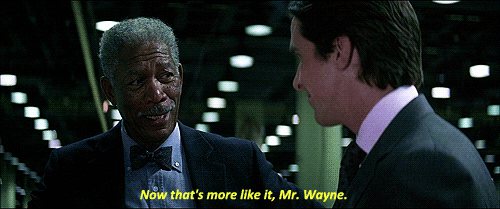 Give Greg Schiano a couple of years and he may be winning six maybe seven games consistently. And while that may sound like a diss, it would actually be pretty impressive if he could turn Rutgers back into a consistent bowl game participant. But that won't be this year.
Even with replacing 14 starters, Michigan should have an advantage at just about every position group. Some talented trio of tailbacks, WR Bo Melton, and a good linebacker core will highlight the squad but questions throughout the starters and a lack of quality depth will hurt the Scarlet Knights.
Some explosive passing plays mixed with three rushing touchdowns and Giles Jackson's first kick return TD of the year give Michigan a comfortable road win following a tough loss.
Win 40-10 (4-1)
---
Nov. 28th vs Penn State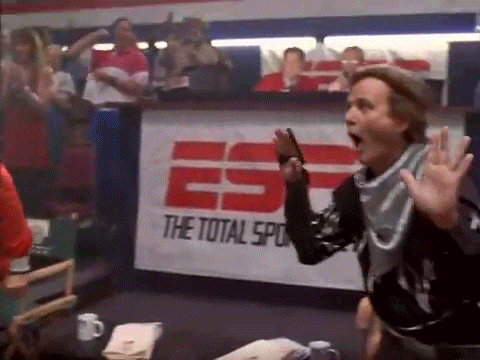 Mentioned it in the Wisconsin game breakdown but when Michigan and Penn State play, it seems to be a whoever is at home, wins the game. It's been the trend the last four years with Michigan averaging a 37-point advantage in each of its home wins. Thought I'm not sure it'll be that bad this time around.
The Nittany Lions return QB Sean Clifford but, like a lot of Big Ten teams, they lost a lot of talent from last year's team (including future top five pick LB Micah Parsons who opted out this summer). And let's be honest, the 2019 matchup aka "Ronnie Bell game", was the game where Michigan found its offensive groove in the 2nd half and was clearly the better team for the majority of the game just to come up short.
All the eyes will be on this match up once again. Game Day, perhaps? The pressure will be on and Michigan will show up. An impressive win and one of the best performances of the year from Milton fuels up the hype train heading into the final two games of the season.
Win 32-21 (5-1)
---
Dec. 5th vs Maryland
The second season might be even tougher than the first for Mike Locksley and Maryland, The College Aged Mediocre Maryland Turtles finished 3-9 in 2019 which included ending the season on a 7-game losing streak. To look on the positive side, QB Tua Tagovailoa's little brother, Taulia, transferred over from Alabama.
Tagovailoa is competing with QB Lance Legendre for the starting gig so both will likely get some run this season. At this point in the season, the #1 guy will be in place but even with some talent on offense and a couple of guys returning from last year's last place defense, there just isn't enough there for Maryland just yet.
Win 56-13 (6-1)
---
Dec. 12th at Ohio State
We'll all be feeling that dumb feeling of confidence heading into the final day of the regular season again. At 6-1 and with the division on the line, we'll all be saying "this is the year!".
Ehh, I don't think so.
Ohio State is arguably the most talented team in the country, top to bottom. Ryan Day was given a golden speed boat to start his career and is hitting on all cylinders. Justin Fields is dope and should put up some big numbers to the talented receiver corps.
The Buckeyes did lose a ton of high end talent to the NFL but has top ranked recruits ready to take over. But that may take a little time to develop on defense as they lost more on that side of the ball. Something to watch as Michigan may need to score 60 to beat the Buckeyes as OSU's averaged 59 points in the last two matchups.
One thing Michigan has going for itself is the fact that Milton has already played on the road against Ohio State and actually played pretty well in relief of Shea Patterson in the 2018 blowout.
Will this one be another high scoring rivalry game? I'm not so sure. This one may be closer and lower scoring than the last two years but a familiar result as a 50% capacity Ohio Stadium watches the well-rounded Buckeyes build a big lead in the 3rd quarter before Michigan comes up short on the comeback attempt.
Loss 37-31 (6-2)
---
B1G Crossover Game: Dec. 19th vs Iowa
After losing to Ohio State, Michigan gets sent to the first ever 2nd place crossover game. Yay.
This will be hosted in a snowy Big House as the Wolverines get Iowa instead of a rematch with Minnesota as the conference has said they want to avoid rematches in these crossover games.
A more well-oiled Michigan home team looks to finish the season on a high note and thanks to the strong running game, are able to control the Hawkeyes and take home the B1G Bronze. Yay.
Win 35-21 (7-2)
---
Peach Bowl: Jan 1st vs Georgia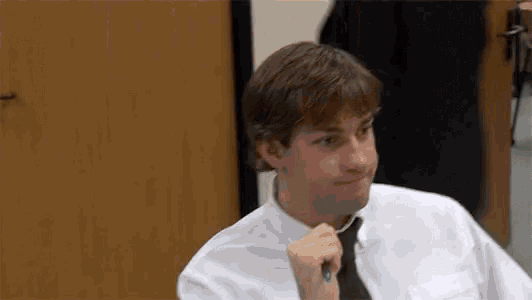 Jim and Kirby get their first chance against one another which is pretty much (insert Spiderman pointing meme). For the fourth straight year and fifth time in the last six years, Michigan is heading back down south to SEC territory to play an SEC team.
Hey, at least it's not Florida!
Michigan has struggled in bowl games for as long as I can remember and even more so during the Harbaugh era (1-4). Four straight losses and three straight to SEC teams without scoring more than 20 points. Hard to pick them to win in this hypothetical game too, especially if they're matched up with that Georgia defense.
At least they score more than 20 points 🙂
Loss 31-27 (7-3)
---
Final: 7-3, 2nd in B1G East
Some might consider this optimistic with all of the question marks surrounding this team but I believe this team is going to be pretty good and pretty entertaining.
I think 9-1 is the ceiling and 5-5 is the floor, so 7-3 fits well.
This is a young team that lost the offseason and is going to play without its best offensive weapon and best defensive back. There will be ups and downs but the positive gains from Milton, the offense, and the young defensive weapons will give them a chance in every game and will have the people pumped for 2021.
My Harbaugh-era History of Season Predictions:
2015

Prediction: 10-3
Reality: 10-3

OSU prediction: Loss
OSU reality: Loss

2016

Prediction: 12-1
Reality: 10-3

OSU prediction: Loss
OSU reality: Loss

2017

Prediction: 10-3
Reality: 8-5

OSU prediction: Win
OSU reality: Loss

2018

Prediction: 12-2
Reality: 10-3

OSU prediction: Win
OSU reality: LOLoss

2019

Prediction: 12-2
Reality: 9-4

OSU prediction: Win (you'd think I learned by now)
OSU reality: Loss

2020

Prediction: 7-3
Reality: ?

OSU prediction: Loss
OSU reality: ?
Latest posts by Garrett Fishaw
(see all)