Is this finally the year? The year for Jim Harbaugh to beat Michigan State at home? To beat Ohio State anywhere? To make it to Indianapolis? To win the Big Ten for the first time since 2003? To make the College Football Playoff?
This is a huge year for Harbaugh and the Wolverines. The roster is filled with senior leaders and finally has an offense that was made for today's college football. The staff has to replace some top players on defense but returns almost everyone on offense.
Will this be the year it all comes together and the program can take a step forward, kill the same old jokes, and moves back into that "elite program" category?
With one of the toughest schedules in the nation and all eyes on this team, it'll be tough. But I think they're set up for a special season in Ann Arbor.
Before we dive into 2019, here's how I've done with my season predictions during the Harbaugh era:
I'm optimistic but not always ridiculous. 2019's team features a senior-heavy roster with a returning, senior quarterback and plenty of young playmakers. Could it be a repeat of 2018? That would be rough. But this year feels a little different, then again, read the first two words of this paragraph.
So, with that being said, check out my 2019 Michigan football season game-by-game prediction:
August 31st vs Middle Tennessee State (1-0)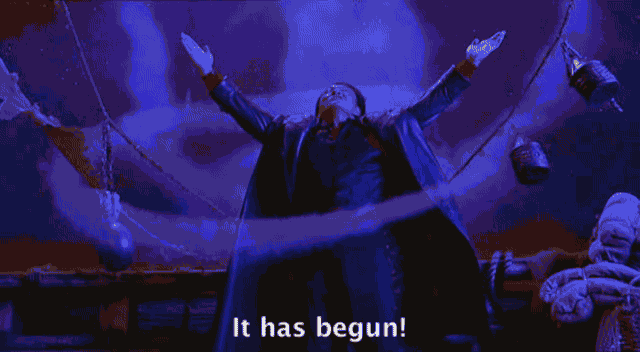 This one will be tough for Michigan State fans to watch. Their archnemesis against their biggest rival. This rare home opening night game against not-Notre Dame should be the country's first look at exactly what Josh Gattis will bring the offense.
MTSU isn't a complete walkover as they have some talent on offense in WR Ty Lee and RB Chaton Mobley but needs to replenish its receiving corps and replace multiple starters on an undersized offensive line. That should help get Michigan's young defense off on the right foot. They'll likely try to throw it around to test the Michigan secondary but I can't see the line holding up to the UM pass rush for long.
The biggest difference should be when Michigan's offense steps on the field against the MTSU defense. This is the type of game where I wouldn't be surprised to see Shea Patterson, Dylan McCaffrey and maybe even Joe Milton, as well as plenty of freshmen and camp standouts, get their chance under the big lights in the Big House.
I expect the Blue Raiders to come out with a ton of energy but this one shouldn't be close in the end. Thanks to some first week rust, it may take a minute to get going but this should end up being a large, comfortable win for the Wolverines.
MTSU 14 – Michigan 63
---
September 7th vs Army (2-0)
One of the scariest games on the schedule but one that would be a lot scarier if everyone didn't see it coming. The Black Knights landed 27th on the preseason AP poll after hanging 70 on Houston in the Armed Forces Bowl to finish 11-2. And they're expected to be as good if not better this year.
The Army offense is led by the always dangerous QB Kelvin Hopkins Jr., who was the first Army player to ever run and pass for 1,000 yards. But Don Brown says he's ready and though I could see the defense getting burnt for some decent gains to start the game, can Army's offense sustain it? It may be tough against Michigan's new-look defense. Especially when it'll have to keep up with the Wolverine offense that will be up against a young Army defense that has to replace seven starters.
It'll be one of the most hyped-up games and "upset specials" of the week but I see Michigan's offensive line dominating this game and the defensive speed locking down Hopkins and the triple-option offense in the second half.
Army 23 – Michigan 38
---
September 14th – Bye Week
The first bye week of the season comes really early, right before Big Ten play begins. That should help the staff get the team ready for its first road trip of the season, as it'll head to Madison for an early look at a potential Big Ten Championship Game preview.
---
September 21st at Wisconsin (3-0)
Last time Michigan went to Madison, the refs missed a Donovan Peoples-Jones toe drag swag touchdown from Brandon Peters just before he was knocked out of the contest and Michigan lost the game. Not the best trip, to say the least.
Madison can be a tough place to play and the Badgers always have a dominant offensive line to go along with having themselves arguably the best running back in the country in Jonathan Taylor.
This will be a huge road test for the team but I think the quarterback edge that Michigan has will be a big factor, with Jack Coan expected to start this game. Shea Patterson accounts for 4+ touchdowns and Zach Charbonnet will introduce himself to the world as the Wolverines get a big road win over the Badgers.
Michigan 35 – Wisconsin 23
---
September 28th vs Rutgers (4-0)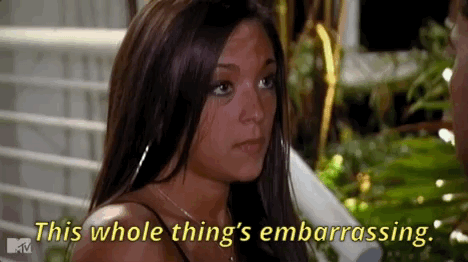 This should be Chris Ash's last season at Rutgers barring some amazing turnaround this season. And I just don't see it happening. There's some talent mixed throughout the roster thanks to bringing in nine transfers this year. That includes former Michigan LB Drew Singleton and Texas Tech QB McLane Carter. However, there's just not enough depth there.
Carter or sophomore QB Artur Sitkowski will likely get the call in this one but it shouldn't matter much. Michigan will look to put on a show in front of a packed Big House and puts together another big win over the Rutger.
Michigan 52 – Rutgers 7
---
October 5th vs Iowa (4-1)
Senior QB Nate Stanley is one of the more underrated players in the Big Ten. He may have lost his top two receiving targets in TE TJ Hockenson and TE Noah Fant but his veteran leadership will keep the Iowa offense afloat. It's the Hawkeye defense that will be the biggest problem.
DE AJ Epenesa is a former five-star recruit that followed in his father's footsteps to Iowa City and it has paid off. Epenesa is a top 2020 NFL Draft prospect and will be a problem upfront for Michigan's offensive line, though the strength of the Iowa defense will be in the back seven.
This will be a battle from start to finish as Michigan's offense sputters a bit causing the defense to get worn down a bit. In the game of the week, the top fifteen Hawkeyes knock off the top five Wolverines in overtime.
Michigan 31 – Iowa 34 (OT)
---
October 12th at Illinois (5-1)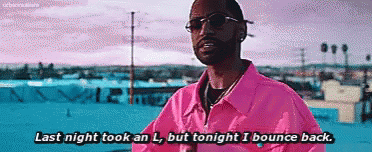 Illinois welcomes Michigan to town for the first time since 2011 and it should be a friendly reminder to past successes in Champaign (9-1 in last 10 games). And that's even with Michigan grad transfer QB Brandon Peters expected to start this game.
True freshmen and former Michigan top target ATH Isaiah Williams signed with the Fighting Illini to play quarterback but could be used as an offensive weapon to boost the offense. But even if he's an instant impact player and Peters plays up to potential, I don't see their offensive line being able to hold up to keep Illinois in this one. Especially when Michigan puts up 50+ for the third time this season.
Illinois 13 – Michigan 54
---
October 19th at Penn State (6-1)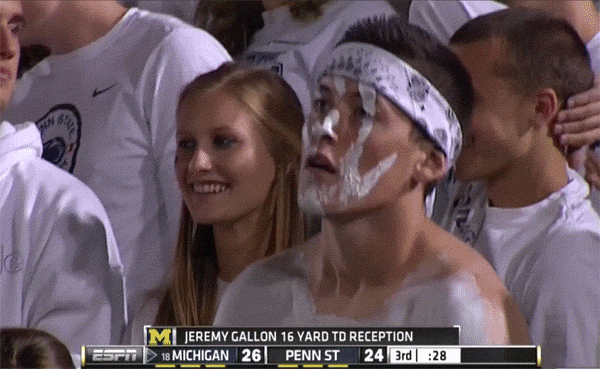 James Franklin's coaching skills will be put to the test this season as he has to replace one of the program's best quarterbacks ever in Trace McSorely. And he doesn't even have his backup quarterback from last year either as Tommy Stevens transferred to Mississippi State. So, it'll likely be sophomore Sean Clifford who gets the starting nod this season.
Clifford will have a good set of receivers in former in-state recruit WR KJ Hamler and WR Jahan Dotson to target but will need help from his running game. It may have lost its top running back to the NFL in Miles Sanders but it replaces him with former five-star RB Ricky Slade.
The Penn State defense returns plenty of talent which will keep this game close throughout but I just don't see the Nittany Lions having enough experienced firepower to keep up with the Wolverines. Michigan gets another big win on the season in front of a "White Out" crowd.
Penn State 17 – Michigan 27
---
October 26th vs Notre Dame (7-1)
The last time Notre Dame lost as much talent as it did this past offseason was following the 2015 season. That was a 10-win year that was then followed up by a 4-8 mess. But even though they lost their top running back, receiver, and tight end, as well as plenty of defensive starters, it's hard to see a drop off like that happening again.
The main reason why is because they will get back QB Ian Book, who really came into his own in 2018. He helped lead the Fighting Irish to a 12-0 regular-season record before getting the doors blown off in the CFB Playoff against Clemson (30-3). But even with the departures, this Notre Dame team will be an extremely tough matchup.
Four starters return on the offensive line to match up with Michigan's versatile defensive line, which is looking to answer the naysayers from 2018's first-quarter showing.
Losing DT Jerry Tillery and linebackers Drue Tranquill and Tevon Coney are big losses for the Notre Dame defense, which will likely be put under the spotlight in this matchup with Michigan's talented offensive line and wide receivers.
This could be another one for the ages. Both teams have really talented rosters and veteran quarterbacks. I've gone back and forth on this one multiple times but with the game being in Ann Arbor this year and happening later on in the season, I'm giving a one score edge to the Wolverines.
Michigan 23 – Notre Dame 20
---
November 2nd at Maryland (8-1)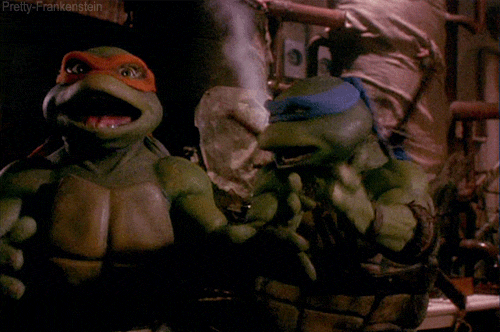 This will be an interesting game. New head coach Mike Locksley and Josh Gattis have already added some fuel to the fire here with their comments about their roles at Alabama last year. So both will have plenty to prove in this matchup.
QB Josh Jackson transferred in from Virginia Tech but will have to fend off Tyrrell Pigrome for the starting job. Whoever's playing QB at this point in the season, they'll need to lean on the Terps running game, which will be led by Anthony McFarland. But with WR Jeshaun Jones being lost for the season to an ACL, I just don't think Maryland has enough firepower or strong enough defense to keep up with the Wolverines.
Given the chance, I won't be surprised to see Gattis keep his foot on the gas later in this game, if Michigan is up comfortably. Otherwise known as running the score up.
Maryland 17 – Michigan 43
---
November 9th – Bye Week
Thanks to it being a leap year, there are 14 weeks during the 2019 regular season, meaning an extra week to fill the schedule. With that extra week, college football teams will get an extra bye week. And it comes at a great time for Michigan as the team heads into the final stretch of the season.
---
November 16th vs Michigan State (9-1)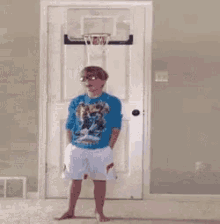 For the second straight year, Michigan State returns a ton of starters. Nine players from the best run defense and the 10th best overall defense in the country, including two of the best overall defensive lineman in the country (DT Raequan Williams and DE Kenny Willekes) as well as 10 starters from the ugliest offense in the nation (actually it was 126th out of 130 teams). But QB Brian Lewerke is actually healthy this time and has shown that when healthy, he can be among the most dangerous quarterbacks in the country. However, will he be 100% and are there enough weapons at running back and receiver?
State's defense will be really good, especially if Willekes can get back to 100% after his broken leg in the Redbox Bowl. That's why this one will be a battle throughout, no matter how good or bad the State offense is at this point in the season.
This game is always personal for both teams and fan bases. I see both teams sitting pretty in the Big Ten East standings at this point but Michigan pulling away in the 4th quarter, giving Harbaugh his first coaching win over the Spartans in the Big House.
Michigan 23 – Michigan State 13
---
November 23rd at Indiana (10-1)
For some reason, Indiana has given Michigan a hell of a battle in each game for the last handful of years. Though the Hoosiers haven't recorded a win in 23 straight attempts against the Wolverines, they sure-do show up for this matchup. But I don't see this one being as close as years past.
Indiana will start the season with redshirt freshmen Michael Penix Jr. running the show. He brings a dynamic touch to the Hoosier offense that could use it against Michigan's aggressive defense.
This one may be closer than hoped for in the first half but I just can't see Indiana being able to hang with Michigan in this one. Thanks to multiple big plays, it'll be 24 straight for the maize and blue.
Indiana 10 – Michigan 34
---
November 30th vs Ohio State (11-1)
Tough game to predict because of the unknown's in Columbus. Ryan Day is said to be a playcalling genius and Justin Fields was one of the highest-rated quarterback recruits ever. However, neither are proven in their current positions. But with the way things have gone for Ohio State over the last two decades, it's hard to see them not falling up.
Day isn't Urban Meyer and never will be but he should be a pretty damn good coach. Fields is crazy talented but may be a bigger problem with his feet than his arm. And we've all seen what running quarterbacks have done to Michigan defenses over the years. Add in the talent at wide receiver and running back and that's why I see OSU putting up a lot of points once again. However, Michigan should be able to put up the points as well. This will be a shootout where the Wolverines show up with some ammunition.
It'll be an edge of your seat, nailbiter that may take a year or two off your life. But it'll all be worth it at the final whistle as a critical defensive stop from Don Brown's boys seals the deal for Jim Harbaugh's first coaching win over the Buckeyes and the program's first outright Big Ten East division crown.
Michigan 38 – Ohio State 31
---
Big Ten Championship: December 7th vs Northwestern (12-1)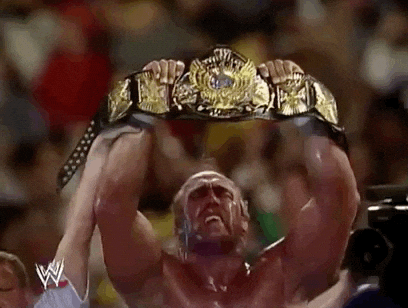 Like always, people are sleeping on Northwestern as a potential Big Ten West contender. But not me. I believe the addition of former five-star recruit and Clemson signee, QB Hunter Johnson will give the Wildcats the much needed offensive punch to lead a talented Northwestern team to Indianapolis.
But that's where they'll run into Michigan, riding high off finally beating the Buckeyes. It'll be a battle on the national stage but with the lights shining brightest, I see Shea Patterson and the offensive line leading Michigan to its first Big Ten Championship since 2003.
Michigan 37 – Northwestern 27
---
CFB Playoff – Peach Bowl: December 28th vs #2 Georgia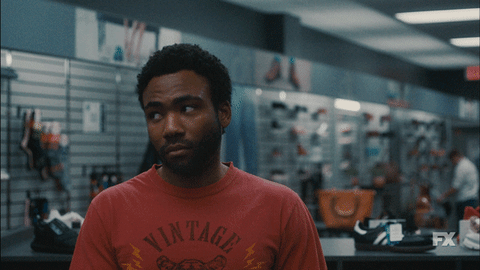 After finally knocking off Alabama in the SEC Championship, Georgia lands the #2 seed and gets to stay in state and head to Atlanta to take on #3 Michigan in the College Football Playoff Semifinal.
This game will feature a lot of familiar recruiting names and a lot more even fan ratio than most would expect in Atlanta. Michigan fans paint the south maize and blue but the support won't be enough for the Wolverines to knock off Jake Fromm and the Bulldogs.
Georgia 35 – Michigan 24
---
Michigan looks to have a chance to do something special. But will it finally all come together?
If Josh Gattis' offense is everything it's expected to be and Don Brown fields another top 10 defense, this could be the season where Jim Harbaugh is able to fend off the noise for a bit with a new championship trophy for Schembechler Hall.
While I went back and forth a million times on whether this prediction would have Michigan losing once and going to the playoff or losing multiple times and ending up in the Rose Bowl or another NY6 game. I went with the latter after coming to a conclusion that some of the teams on the schedule may not be at the level of their preseason ranking this season.
And this just has to be the year, right? Where the end of the season collapse doesn't happen. Right? I guess we'll see.
So, what do you think of my season prediction? How do you think Michigan will do this year? Let us know in the comment section below!
Photo Credit: Patrick Barron/MGoBlog
Latest posts by Garrett Fishaw
(see all)