The Joe Milton hype train is full speed ahead and unless you have Denzel Washington and Chris Pine on board, there's no stopping or slowing this bad boy down.
Depending on who you ask, Joe Milton is either a better version of Cam Newton or Ben Roethlisberger, or he's the most recent chronological bullet point in an RCMB post probably titled "scUM BUSTS, HarBUM LOSER, sEPTemBer HeISmaN" that includes dancing on Shea Patterson, John O'Korn, Denard Robinson and probably Jabrill Peppers for some reason. 
To give my unbiased opinion, right now, I think both sides have a valid point.
According to all reports and player interviews, Joe Milton has looked spectacular in practice and he's almost assuredly the best quarterback currently on the roster. He was clearly better than Dylan McCaffery too considering how quickly and firmly he won the job, and how McCaffrey is in the transfer portal. These are all good signs for an extremely raw prospect coming out of high school that many people thought had the highest ceiling of any quarterback in his recruiting class.
Joe Milton is your prototypical "first off the bus" type of guy. He's a chiseled 6'5, 235, and oozes the confidence and charisma that you want your quarterback to have. He's the type of player that can raise the ceiling of a program if it all clicks.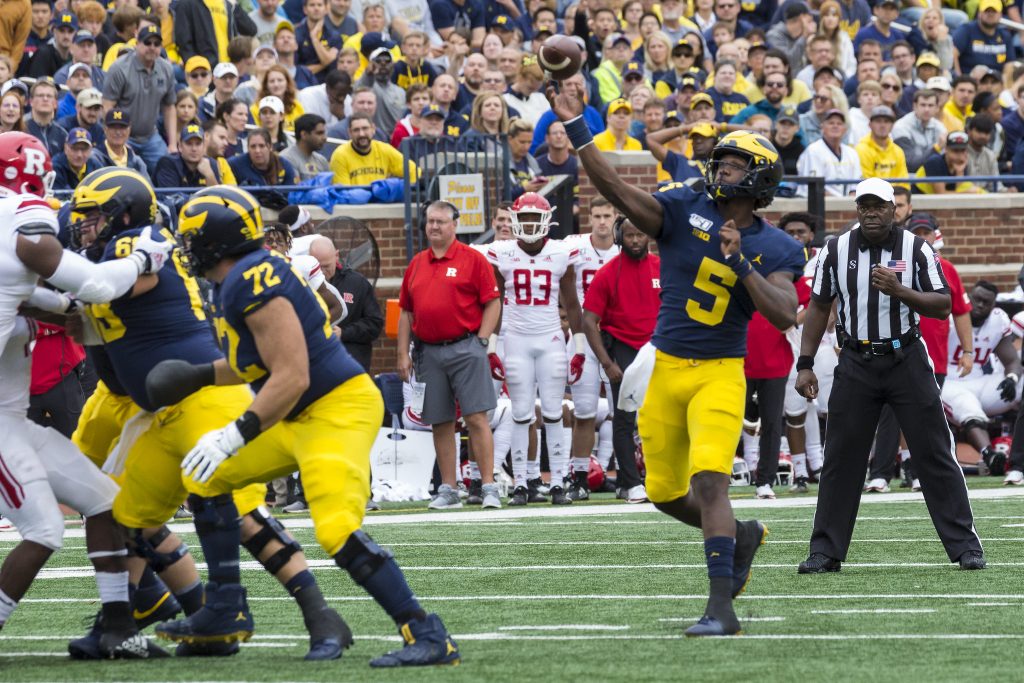 But the haters and the losers, of which there are many, will point out that we've seen this type of hype train sputter a bit before coming off the rails:
(Writers note: I dont have the wherewithal to learn how to use photoshop, so if any of the millions of MGoFish Readers could make me a picture of the superhero Hancock from the movie, Hancock having the train smash into him and the train being stopped and smashed, but with Brutus the Buckeye's head on Hancock. I will pay you $5 to allow me to use the picture in the article. No seriously though, hit me up. Let's build)
Joe Milton hasn't actually done anything especially noteworthy in full-blown, live action and there's really no way to tell how he'll be when he's playing against the ones consistently. But this is a puzzle that sort of adds up if you watch the progression.
At the beginning of his Michigan career, he gained a ton of buzz early on and started to fall behind once he had more of the playbook thrown at him. But that's very normal for quarterbacks with the raw talent of Milton, sometimes you just need to throw them in the deep end and let them swim. Milton even got some critical reps in the first half of a nationally televised Top 25 matchup against Wisconsin in 2018. 
In terms of how he fits with the offense, there probably isn't a more ideal prototype than Milton. A big, physical pocket presence with a strong lower body that can withstand pressure mixed with an absolute cannon for an arm should give Michigan some very fun highlights this season. He can make a ton of throws, caveat being that we still don't have any real sample size of tape to judge whether Milton can actually make every throw accurately in games. The belief is he can but beauty is in the eye of the beholder on this one.
I'm also pretty excited for the threat Milton can bring inside the 10 yard line. Having a quarterback as a power running threat forces defenses to be more disciplined in gap assignments, and can prevent a lot of defenses from bringing as much pressure because they need to account for a quarterback. He doesn't need to run for 120 yards a game to be a viable threat. Maybe just give me 5 carries for 24 yards and a touchdown. He's too big and strong not to be a viable short yardage quarterback, even though I wouldn't consider him a dual threat QB. He's going to operate in the pocket and he's not going to be opened up to the beating unless it's a significant play. But it's a weapon in the holster, and a pretty awesome one at that. 
Oh and all reports are very high on new backup, sophomore Cade McNamara. The former Notre Dame commit is that steady quarterback that should be just fine if he is forced into playing time.
Overall Grade: A-
To hell with it, I'm choosing to believe the offense is going to click under Milton. I'm drunk on MiltonAid, and there's no cure for this hangover except for utter disappointment after losing to Ohio State. Not a ton of stats in this preview, but I genuinely don't really think there's anything significant to glean from the scattered snaps he did get in mop-up duty. Esketit, Heisman Szn.
Photo Credit: Bryan Fuller/MGoBlog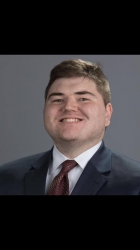 Latest posts by Harry Hillman
(see all)