The 2020 Michigan football season kicks off this month (no, seriously, it's supposed to happen). So, we'll be taking a deep dive into this season starting with position group overviews and there's no better place to begin than upfront with the big bodies.
Projected Starters:
LT Ryan Hayes – LG Chuck Filiaga – C Andrew Vastardis – RG Andrew Stueber – RT Jalen Mayfield
Key backups: Karsan Barnhart, Trevor Keegan, Zach Carpenter, Zak Zinter, Trente Jones, Joel Honigford
Overview
Michigan's most enigmatic position for a long time has finally restocked the pipelines well enough to replace four departing starters and not expect too much of a hiccup. That's thanks to almost all of these offensive line recruits being personally recruited and developed by Ed Warinner.
Back in the saddle is right tackle and a top 15 NFL draft talent, Jalen Mayfield. Bookending with Mayfield is his 2018 recruiting classmate Ryan Hayes, who brings an immense frame to left tackle. Hayes is a guy to watch this season as he could take that next step into another highly regarded prospect. Barring injury, offensive tackle is probably Michigan's biggest strength on the offensive line.
The interior is probably going to be seeing a lot of rotation and moving guys around early in the year. At left guard, Karsen Barnhart may be the most talented option in a heated positional battle but will the staff keep him at tackle? Chuck Filiaga is a senior that has been under Warinner's watch for years now and Trevor Keegan looks to be fighting for the two-deep after moving inside.
For now, I'll project the senior to get the nod to start the season but expect this to be a battle throughout the shortened season.
Former walk-on Andrew Vastardis Glasgow is seeing a lot of the first team action at center as Zach Carpenter is still recovering from an offseason surgery. Vastardis has been a consistent praise getter from Warinner on social media but this is another position to watch closely as the season plays out as Carpenter looks to have a much higher ceiling.
Steuber was in a battle with Jalen Mayfield that Steuber had apparently had the clear leg up on before he tearing his ACL in camp, so I'm extremely excited to see him back to 100% health at right guard. There's a lot to be excited about but I'm trying to temper expectations because we see this hype train a lot heading into every season.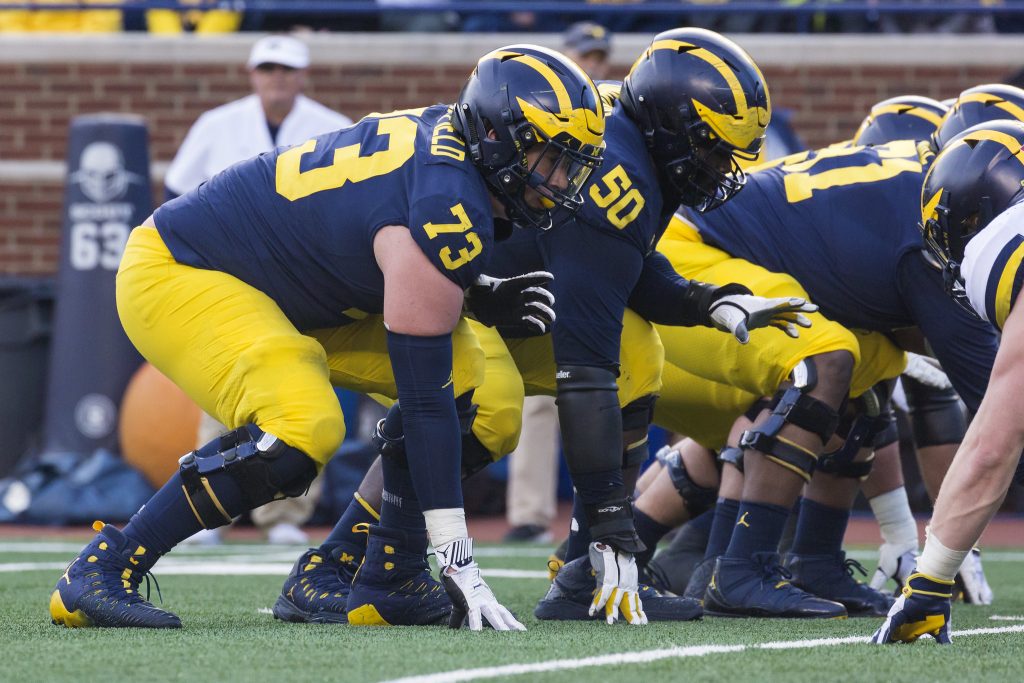 With a lot of the other examples of misplaced hype (Ex: Dwumfour, Michael), that comes directly from people close to the program. There's a lot of judgment on how a player does in workouts. But this feels different.
Do you wanna know who's really hyping up Michigan's lineman? The NFL. After seeing four lineman drafted in 2020 and five total since 2018, it's clear that whatever Ed Warinner has mixed into the water in Ann Arbor is working. I see no reason that players with even more time with Warinner are going to stop improving now.
Michigan's offensive line depth may be one of the team's most impressive features thanks to the young talent that continues to sign on.
Both of the early enrollees have been showing out since arriving on campus.
You've likely heard a ton about OG Zak Zinter's stellar play and potential two-deep landing spot this fall but OT Jeffrey Persi has really come into his own as well. Had he not suffered an injury that required surgery over the summer, there's a strong chance his redshirt would've been burned.
Keep an eye on Persi and Zinter. The two could be monsters for Michigan for multiple years.
As for the guys who have now been in the program for more than a year, Trente Jones, Trevor Keegan, Jack Stewart and Nolan Rumler haven't been talked about a ton this offseason but for some, it takes more time to develop and learn. This is their second season with the program and they haven't had real padded practices since 2019.
Of course, you're not going to hear a ton about the depth players that need a bunch of reps. I also might just be missing the hype, but who knows. I think we see at least two of the aforementioned four start to carve their roles out this year. They're all talented as hell. 
Offensive Line Grade: B+
My Outlook:
I think this offensive line is going to be very good this year. Better than some expect. I think Mayfield is a bonafide star and I think both Hayes and Steuber are going to be upgrades over the NFL Draftees they're replacing.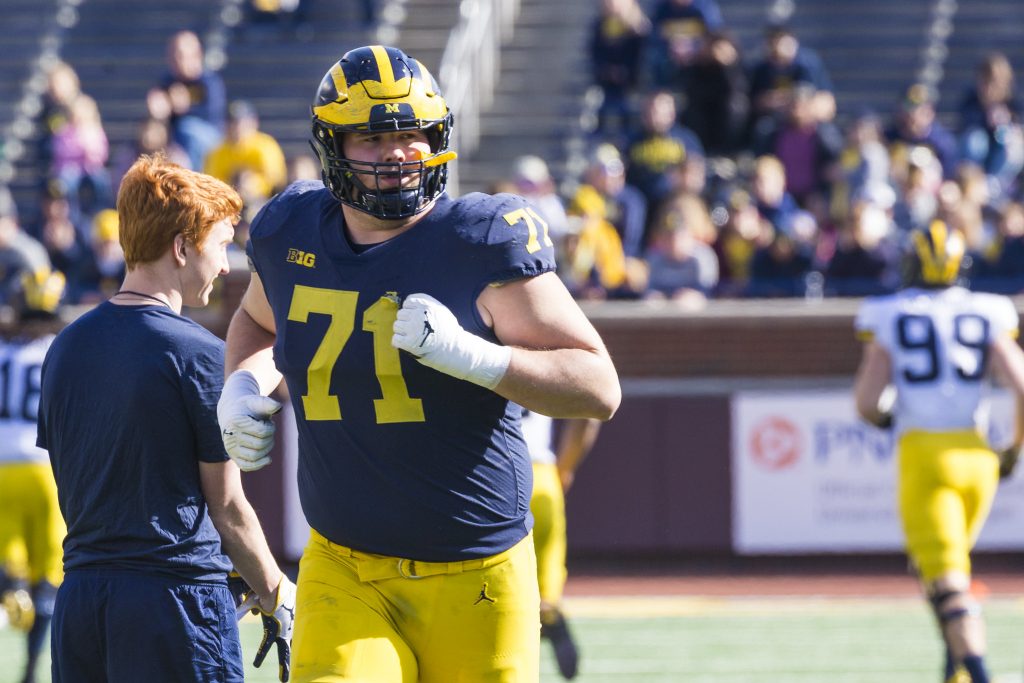 Both were in heated position battles last year and the extra year of improvement and development will do them both a lot of good.
My biggest concern is at center. Cesar Ruiz declared early for the draft and was selected in the first round by the Saints. Right now, Andrew Vastardis is the projected starter whom Warinner has been talking very highly about. But there's a natural concern when you hear that a former walk on is starting. My hope is Vastardis is more Graham Glasgow than Joey Burzynzki, and all signs are point towards Vastardis to be at least a quality starter.
It's a little concerning to me that Rumler and Carpenter haven't separated from him. However, offseason setbacks could be in play here so it's hard to fully judge until after the padded practices play out.
Whoever wins the center job, whoever wins either guard position, it doesn't really affect my outlook. I'm not betting against an Ed Warinner until he gives me a single reason to do so.
Photo Credit: Patrick Barron/MGoBlog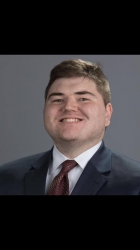 Latest posts by Harry Hillman
(see all)