One of the many narratives to the story of Michigan's successful, if not controversial class of 2016 was that Harbaugh was an intelligent and creative recruiter. He evaluates guys, and identifies tiny things about their games that he loves. Then, he'll literally climb a tree to get them. This ability to find important qualities in every player is the reason why Michigan, under Harbaugh, has been able to get everything out of guys like Sione Houma and AJ Williams. It is also the reason why Harbaugh carries so much clout around NFL circles.
"Jim's highly regarded and highly respected, he's done a phenomenal job wherever he's been," said Mel Kiper, Football analyst for ESPN said to MLive. "His opinion is huge."
The above quote came from a Nick Baumgardner article about Harbaugh's weight in the NFL. Based on a few things that happened in the class of 2016 for Michigan, however, he obviously has just as much influence in college.
Harbaugh's influence stems from the notion that he has seen it all. He played big time high school football in California. He had successful college and NFL playing careers where he was coached by the likes of Bo Schembechler and Mike Ditka. He has also has won at every level as a coach. He has seen it all, and he's a winner. His opinion matters – perhaps even more than those of other elite CFB coaches. Because unlike any of them, Harbaugh has been a successful player and coach in the pros as well as in college.
*****
I'll begin this one with the interesting recruitment of Xavier Kelly. The talented 6'5 250-pound defensive end out of Wichita (KS) East, committed to Kansas State in lateNovember 2014. At that time, he had offers only from Nebraska and KSU.
On March 3rd, 2015, Michigan offered Kelly.
He immediately became a high priority target for Michigan, and some had even slated him to eventually join Michigan's class of 2017. A certain Michigan blogger whose name rhymes with Marrett Rishaw even added him to his April 2015 edition of the Best Guess Recruiting Class, and had him amongst the "other options" for two prospects in the March edition of that same year. Less than a month after receiving his Michigan tender, Kelly publically decommitted from KSU.
"He let me know he'll be on campus in June and I believe everyone will be on #CommitWatch that weekend," said Garrett Fishaw, the aforementioned Michigan blogger.
Little did we know, however, Xavier Kelly was about to absolutely blow up, like whoa.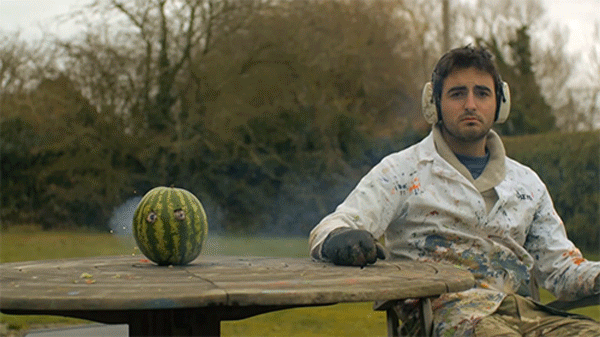 He held offers from Michigan, Nebraska, Oregon, TCU, Texas Tech, Arkansas, Oklahoma State and Kansas when he decommitted from KSU on March 21st, 2015. Before the month was up, he added offers from Notre Dame, Clemson, Ole Miss, Indiana and Alabama.
When all was said and done, Kelly's offer sheet ballooned to 31, according to 247sports.
Now, even though Kelly ended up signing with Clemson and not Michigan, is it mere coincidence that he became one of the hottest recruits in the country after Michigan offered, or was there more to it than just that?
Kelly is from a state that is not heavily recruited, and was on the fringes of that 3-4 star range when Michigan offered. To Michigan, he was that guy on NCAA 14 Dynasty Mode that when you'd scout, his initial overall would skyrocket and the tab beside his name would light up green and read "Gem."
Michigan fell in love with Kelly's athleticism early on in the process. Based on the offers he had when Michigan offered, I think it would be safe to say that UM thought they'd have more than a legit shot with him. Especially considering his father was from Michigan and had some family living in Detroit, per Bleacher Report.
The Clemson signee ended up near 5-star status when the class wrapped up on National Signing Day.
Being offered by Michigan's staff meant that Harbaugh had something to do with it. How quickly he blew up right after shows how important Harbaugh's word it to so many people. Michigan offered a player that had been relatively under the radar. Once he received Harbaugh's blessing, he was no longer a lesser known prospect. Harbaugh made other programs either reevaluate Kelly, or he made them evaluate a prospect that they wouldn't have otherwise. He became a national prospect, and a prime target for some of the country's top programs.
Now, let's jump to a few more examples.
David Reese was a target that Michigan really wanted. The Farmington (MI) linebacker had only a few offers when he flipped his commitment from Louisville to Michigan on April, 4 2015.
Amidst rumors of his displeasure with not having a spot to early enrol at Michigan, other big name programs began to offer Reese and the interest was certainly reciprocated. For a 3-star prospect who had an offer sheet previously made up of mostly MAC offers, he ended up having a solid list of offers. The 4 finalists for Reese's services? TCU, Texas, Nebraska and eventual winner, Florida. 
Other than Nebraska, his other three finalists were not schools you'd expect to see heavily recruiting a 3-star prospect out of Michigan. Those schools tried to pounce on a recruit that Harbaugh definitely wanted, but just did not have the room for as an early enrollee.
Michigan needed linebackers in the class of 2016, and ended up with a decent haul at the position. Would Michigan have liked to keep Reese? Yes. A local kid who could have slid in to FB if needed. Harbaugh likey.
One final, more recent example would be TE Chase Allen. I, for one, really liked him. I think that he would have probably seen the field pretty quickly at Michigan, too.
Really appreciate @CoachJim4UM @JayHarbaugh and @CoachCPartridge all coming out to the game tonight!! #GoBlue pic.twitter.com/WFpGmoF3jc

— Chase Allen (@Dr_ChaseAllen) January 27, 2016
Michigan offered Allen as a backup plan to Isaac Nauta. In fact, he got his offer from Michigan before Nauta even publically announced his pledge to Georgia. Two days later, on December 16th, 2015, Florida State offered. Then, he added offers from his home state Missouri Tigers, Oklahoma State and then from Nebraska. Those 4 offers were arguably the biggest ones on his list.
The idea that teams would piggyback on the prospects that Michigan offered is probably amplified with Allen. Everyone knows Harbaugh loves tight ends, and is an expert with them.
With the exception of OkState, every other school that offered him late already had a tight end in their class. OkState only offered 5 tight ends in the class of 2016, and according to 247sports, they really didn't even go after any tight ends in the class aside from a desperation attempt at Isaac Nauta towards the end of the cycle.
Michigan only had one tight end in their class when they offered Allen. For an offense that is so tight end dependent, they were probably the only school that offered him late who REALLY needed him. Why did the other schools come after him? One might argue that OkSt, Nebraska and Missouri are all schools from close by. Sure, that might be true. But why did it take them so long to offer? Whether they needed another tight end in their class or not, it seems odd that they would offer him so late.
As for Florida State, an offer from a school so far away that late in the process is definitely strange. Maybe they just wanted to mess up Michigan's tight end plans again, as they had done with Naseir Upshur months prior.
Allen ended up committing to Iowa State, but the late interest he garnered directly after he got an offer from Michigan does not appear as such a coincidence.
Harbaugh's blessing means something in every circle of football. He may continue to lose out on some guys because of it. Think of the offers that Donald Stewart started getting after Michigan started recruiting him. Kingston Davis was another under the radar prospect that people started looking at. But, hopefully, Harbaugh will be able to keep and hold onto enough of the gems he identifies.
Photo Credit: John McDonnell/The Washington Post

Latest posts by Harrison Rahajason
(see all)