This past weekend saw several top targets in both the 2017 and 2018 class made their way to Ann Arbor for a spring practice visit, and from just about every report, things went extremely well. So, let's jump right into it.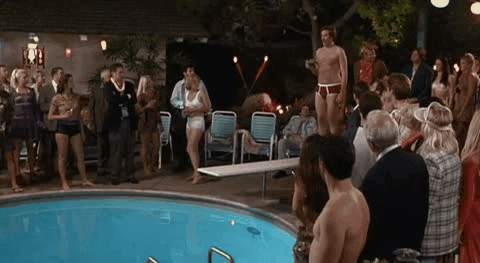 Five Star TripAdvisor Comments
I caught up with Beach soon after his trip and he raved about his trip. Though he let me know that he didn't have a top group of teams during his ride home from the visit, The Wolverine's Brandon Brown was able to get a little more out of the Port Washington standout, including his top two schools ($):
Michigan and Wisconsin are my top choices right now and I'll just pick whatever place feels right."
Beach let me know that he's yet to take a "in depth visit to Madison yet," which will likely happen before he makes his final decision. However, it looks like the Badgers may have a little ground to make up here. I even added him to my latest Best Guess Recruiting Class. We'll see how good of a read I had on him in the next month or two when he makes his decision.
After his visit this past weekend, Riep is a name to watch closely. He looks to be a perfect fit for the defense (long, rangy, physical corner) and Ohio State, the expected favorite, is running short on open spots in their class with 10+ months before NSD.
It also helps that Michigan is pitching him on being the next great Ohio player to leave the state and Buckeyes for the Wolverines up north. He spoke with 247Sports' Ryan Wiltfong about the staff's pitch:
Great Coach with good staff and I feel I can come in and make an impact fast as a freshman, plus nobody is wearing the jersey #2. That's all I heard, I would be like Charles Woodson from Ohio but picked Michigan."
Though there are actually two freshmen wearing the deuce for Michigan, the pitch is an intriguing one for any Ohio recruit or cornerback prospect. One so intriguing, Wolverine247's Steve Lorenz is hearing good things about Michigan's chances ($).
I didn't add Riep to my latest BGRC but he was one of the last players removed. If the heavy pursuit from the staff continues and they can fend off the Buckeyes, there's a good chance he's included in April's class prediction.
Speaking of Ohio prospects most expect to end up at Ohio State because that's just how recruiting predictions are for players from the state, I caught up with Pugh right after his visit to campus which he really seemed to enjoy.
Lorenz believes Michigan "worked themselves into a top two with Duke" and I wouldn't be shocked to learn UM has a slight lead there. Though he did let me know he's open to other schools extending offers, Michigan is in great shape and should get him on campus a couple more times this year.
Keeping the Ohio train rolling along, the player that admitted to having the best time in Ann Arbor and leaving with Michigan out front was Johnson.
Had a great day at the University of Michigan today #GoBlue pic.twitter.com/1UGNGUdQrD

— Antwuan Johnson (@Antwuan21) March 12, 2016
The top 2018 linebacker made his way to campus this past weekend with teammate/UM target 2018 TE/DE Leonard Taylor and his little brother. He also spoke with The Michigan Insider's Josh Newkirk about his visit and wasn't shy about saying where UM stands ($):
There was lot of excitement from the coaches. It was a great atmosphere. It felt good being there. Michigan is definitely at the top of my list right now."
It's still very early and Ohio State will be a huge threat in his recruitment, just like any recruit who's grown up and played ball in the Buckeye state, but this is obviously a great sign. It's especially great since it was the coaching style and atmosphere that he enjoyed the most. Two things that will not change in the near future.
Oh, Canadian Recruits Who Live in America Now 
Originally from Ottawa, Ontario (Yes, in Canada. No, this isn't a hockey update. Yes, Ontario is that place on the other side of the Ambassador Bridge in Detroit where every kid spends their 19th birthday), DE Luiji Vilain and S Jonathan Sutherland moved to Virginia to prove their talents on the gridiron to college coaches.
Well, Michigan's Greg Mattison has already got a good look at the two Canadian transplants after they've participated in the Sound Mind Sound Body camps in Detroit for the past couple years. They've also made multiple trips to Ann Arbor after those camps and are very familiar with the program but never held an offer during those trips.
Now they do. The staff extended an offer to both Vilain and Sutherland at the beginning of March which has UM up near the top of their lists, according to their interviews with 247Sports' Steve Wiltfong. Both admitted that Michigan is high on their list and they will visit campus once again this summer after the SMSB camp.
Michigan has long been a realistic landing spot for both defensive standouts. With the offers now in hand, both players being at high positions of need and their familiarity with the program, I added Vilain and Sutherland to my latest BGRC. If the staff continues to push for them, that prediction could very well come true.
Slippin' from the Top?
The pursuit of elite prospects can be daunting for a recruiting fan base. Rumors, stories, interviews or predictions come out about the top players in the class just about every other week with information leaking out and changing at times. Well, that has been the case these last couple weeks for three of the top players in the 2017 class for Michigan.
According to Rivals' Adam Friedman, two top prospects who have admitted that Michigan led in the past are now looking like they'll end up elsewhere.
That includes Poly Prep (NY) OT Isaiah Wilson, who Friedman is predicting to end up picking Alabama over Ohio State:
Michigan was in great shape early in the process, but it has since faded. Alabama and Ohio State are at the top of Wilson's list and they will likely be battling each other all the way until Signing Day."
On top of that, Friedman doesn't think Michigan is the landing spot for Paramus Catholic (NJ) LB Drew Singleton after his latest visit to Clemson:
Michigan was the early favorite and many will still have you believe the Wolverines are in the driver's seat, but the real leader is Clemson."
Take either of those predictions and hot takes how you will. I included both Wilson and Singleton in my latest BGRC and believe Michigan will do whatever it takes to try and take back/expand their leads with both recruits throughout the cycle. That especially includes Singleton who is extremely familiar with UM, has multiple teammates and friends on the roster and is visiting for the umpteenth time for the Spring Game.
As for a name I didn't list on my latest BGRC and will not list on the future predictions unless something drastic happens is Flanagan (FL) CB Stanford Samuels III.
SSIII is a top target for the staff and looked to be a real option to join the class once Michigan signed three of his friends/teammates and his former head coach. However, after talking with a source close to the situation, this looks to be much more of a long shot than Devin Bush Jr. ever was. Samuels is very likely bound for Tallahassee to follow in the foot steps of his father and new head coach, Stanford Samuels II.
Woosah….
When Michigan landed 2017 Valor (CO) QB Dylan McCaffrey, thanks to his brother and parents both attending Stanford University, cynical fans came out and said "wait until Stanford offers" for him to flip.
Some thought that flip was almost inevitable once the Cardinal threw their hat in the ring. However, David Shaw and company, for some reason, never did and never really seemed to target McCaffrey. Instead, they set their eyes on Atlanta Christian (GA) QB Davis Mills. And that paid off as he committed to Shaw and the Cardinal on Tuesday.
So, woosah, cynical Michigan fans who think almost every early commitment is bound to decommit. I get why some would think that but McCaffrey is a different breed. Plus, the top competition is now set at the QB position.
Quick Hitters
Photo Credit: Mitch Stringer-USA TODAY Sports
Latest posts by Garrett Fishaw
(see all)