National Signing Day is in the rearview mirror and the staff has its eyes on spring ball (as does the rest of the CFB world, especially the SEC) and the 2017 recruiting class. And to kill two birds with one stone, Harbaugh and the Wolverines will be in Bradenton, Florida at IMG Academy to host spring practices and do some "outside" recruiting for the nation's most talented high school football program.
Name the Five Best Linebackers in the 2017 Class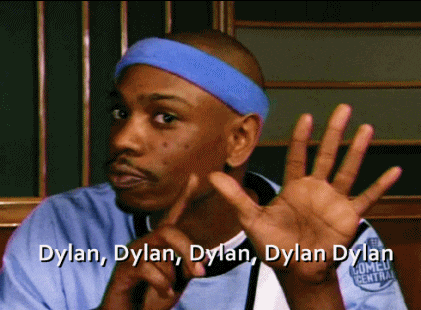 Playing hard to get. It's something that people like to do early on in relationships to draw up the infatuation from the other party. And a lot of times, it works like a charm and Jim Harbaugh may have executed this tactic perfectly with the top defensive player in the 2017 class.
According to his interview with ESPN's Derek Tyson, IMG Academy (FL) LB Dylan Moses is hoping to hear from Michigan during their spring practices in Bradenton:
I've never really seen Michigan up close like that before and I've never visited the school either. It's just a great opportunity and you know, hopefully I can get an offer from them, because I don't have one yet."
Moses also mentioned paying close attention to Michigan signee and 2016's top player, Rashan Gary's recruitment. Which always helps. What may have also helped is the slow play/playing hard to get by the Wolverines.
If Michigan would have just thrown Moses an offer early on, it would have likely been another letter in the pile. But now that they have held off and have the player wanting them, the Wolverines could end up becoming a real factor in his recruitment, if they do indeed offer him. And that looks likely once they see him in person.
Just look at his highlight tape:
On top of getting a better look at Moses while on their spring break trip, the Michigan coaching staff will be able to see (but not speak to, per NCAA rules) several other top 2017 targets, including:
The trip down to IMG for spring break has already received a ton of news coverage and flack from the SEC. If Michigan's trip also helps the Wolverines land multiple players out of the most talented program in the southeast, we may be looking at the start of the 2nd Civil War.
Upcoming Visitors
Michigan was expected to host a "Junior Day" for the basketball game vs MSU on February 6th but that ended up not happening, and good thing it didn't. That game was gross. But the staff will likely look to hold that big event to kick of the 2017 class in the not-so-distant future.
Here are some of the names that are expected to visit this spring:
New Edit, New Hashtag
Michigan's graphic designer Aaron Bills went off of his CFB designer of the year and started off the 2017 class with a bang as he put together a new design for South Grand Prairie (TX) DB Jeffrey Okudah:
What's up Ann Arbor? #GoBlue 〽️ pic.twitter.com/mQrNktFyMo

— Jeffrey Okudah III (@TheJeffOkudah) February 9, 2016
Spoiler Alert: this won't be the last Michigan edit for Okudah as one is in the works from MGoFish's own Brandon Whitaker.
Amara Beckham Jr 2.0
Senior Michigan wide receiver Amara Darboh made every top play list in 2015 after an amazing one-handed, Odell Beckham Jr-like catch vs BYU.
Well, it turns out it wasn't a fluke catch as he made another ridiculous one-handed grab while putting work in with the team this past week:
work while others rest @AmaraDarboh82 pic.twitter.com/YY7ghIZadX

— jake butt (@JBooty_88) February 10, 2016
Darboh's return to the team alongside Jehu Chesson and Jake Butt will give the Wolverines their most formidable receiving units in years. If John O'Korn is as good as advertised, these highlight reel catches from Darboh could be a normal occurrence in 2016.
Photo Credit: Hilary Schheinuk/The Advocate
Latest posts by Garrett Fishaw
(see all)