The finish line is in sight but that hasn't stopped the rumors from running wild. That includes plenty of hot takes and information coming out for the likes of Rashan Gary, Jordan Fuller, Devin Asiasi, Boss Tagaloa, Mecole Hardman and much more.
Since it is crunch time, I'll break down the latest news and rumors with each target left on the board. So, throw on your suit and jump on in: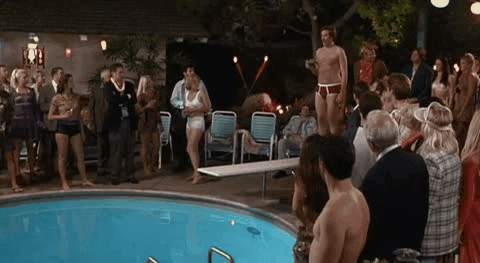 New Flavor of the Week
Paramus Catholic (NJ) DL Rashan Gary is the biggest fish left on the board and though I still feel good about Michigan's chances heading into NSD, the reports from his official visit to Clemson this weekend definitely keeps me from saying it's a done deal.
According to multiple reports, the Tigers threw the kitchen sink at the #1 overall player and, like every official visit so far, he and his mom thoroughly enjoyed the trip.
From just about every report, Gary was expected to make his final decision on Sunday or Monday with his family.
Though Clemson definitely made a move, these reports sound a lot like the USC visit aftermath where the Trojans became the new flavor of the week to land the top recruit's signature. However, the glow wore off after a bit and everyone was back on the Michigan side of things.
Is this the same? Not really. Gary has an uncle who lives near Clemson's campus and the Tigers staff have been recruiting him for the entire cycle, unlike USC. This makes them much stronger contenders.
But will it be enough? We'll see. At this point I'm sticking with the Wolverines thanks to his five visits to campus this cycle as well as he and his mother have strong ties to the coaching staff and recruiting class, especially his longtime best friend DT Michael Dwumfour:
Brothers4life #GOBLUE @RashanGary33 pic.twitter.com/UmEUhavxqT

— 〽️ichael DwumFour (@mike_dwumfour) February 1, 2016
This is in no way a done deal but until some more concrete information comes out pointing him towards Clemson or another program, including several Crystal Ball predictions, I'll remain cautiously optimistic.
Room for Receivers? 
As for Gary's teammate, while I believed Michigan was in great shape to land the Paramus Catholic standout, he decided to commit to Stanford on Saturday night:
I'm excited to announce that I am committed to Stanford University 🌲❤️ #CardClass16 #NerdNation pic.twitter.com/qwZE89g8o2

— Donald Stewart (@Donald_Stewart8) January 30, 2016
Stewart let me know how hard the decision was to make but he felt like he could blaze his own trail in Palo Alto:
Absolutely love both schools. My dad loves Stanford and my mom Michigan. So I trusted my dad. Very hard decision but either way I couldn't have gone wrong. Part of me wanted to go to Stanford to create my own path as well. Michigan is a great school".
WR Nate Johnson
With Stewart now off the board, all eyes turn to Independence (TN) WR Nate Johnson's final decision on Wednesday.
After he announced his plans to make a "final" decision on National Signing Day and Stewart looking likely to join the class, it looked like his spot may have been lost. However, things have changed once again and now Johnson is fully expected to reaffirm his commitment to Michigan on Wednesday morning.
It wouldn't surprise me to learn that he told Jim Harbaugh the good news during his in-home visit this weekend:
Aye!!😏 #GoBlue pic.twitter.com/RBRuQ0UrD3

— Deuce〽 (@natedog0202) January 31, 2016
Pie, as he's known, looks to be one of the most interesting recruits to watch heading in to Wednesday. He's long favored the Wolverines but questions on whether or not a spot would be available for another primary receiver have most believing he ends up on the outside looking in.

I'm not ruling Michigan out completely just yet, thanks to the possibility of spots opening up on/right before NSD, but most analysts believe he's destined for Louisville as the Cardinals have taken a commanding lead on the Crystal Ball chart. Another team to watch closely is USC, according to Scout's Allen Trieu ($).  
Full-er Court Press
While everyone is waiting for Wednesday, the Michigan coaches have their alarms set for 7pm on Monday night. That is when Old Tappan (NJ) ATH Jordan Fuller will be announcing his commitment on Twitter. But will the staff be celebrating or searching for a replacement in the class?
According to The Michigan Insider's Sam Webb, this has turned into a dog fight and he believes Michigan has a real chance to pull him away from the Buckeyes ($).
On top of that feeling from Webb, a large group of Michigan's commitments took to Twitter to put the full court press on Fuller. Will it work? We'll see, but at this point I'm leaning towards OSU but won't be shocked either way.
Double Dip Out of De La Salle
While Gary and Fuller are the duo out of New Jersey the staff and fans are hoping to end the class with, the De La Salle (CA) duo of TE Devin Asiasi and DT/OL Boss Tagaloa are a pair to watch closely as well.
It's no secret that Michigan made a huge impact on the duo during their official visit but pulling them off of the west coast looks to be the biggest hurdle for the staff right before NSD. "Challenge accepted," says Jay Harbaugh as he is doing whatever he can to sway them to the Great Lakes State:
Don't settle for the easy route!!Greatness demands getting out of your comfort zone!

— Jay Harbaugh (@JayHarbaugh) January 30, 2016
No matter where opportunity and dreams take you…Home is always Home and Family is always Family. You can always go back!!

— Jay Harbaugh (@JayHarbaugh) January 31, 2016
Though I'm remaining cautiously optimistic after receiving some intel from one of the top recruits in the class, Michigan's hopes may come down to a change of heart from the families or either/both of the recruits going against their families wishes.
As for the Rest of the Board
Detroit King (MI) CB Lavert Hill made another unofficial visit to Ann Arbor this past weekend, per The Michigan Insider ($). This is another good sign for the Wolverines like his recent Twitter activity, And even though he was seen wearing an MSU sweatshirt on Monday, things are still looking good for UM at this point.
Brophy Prep (AZ) DE Connor Murphy is another player that looks to be a toss up heading into NSD as, according to Steve Lorenz, some questions have arose about him qualifying for Michigan ($). This is another one to watch closely as Lorenz still has UM for him though others are putting in Crystal Balls for USC.
Olathe North (KS) S Isaiah Simmons visited Clemson over the weekend and while they may be the favorite heading into NSD, TigerIllustrated's Paul Strelow believes Simmons is a toss up heading into his decision ($).
Cranford (NJ) OT Will Fries was a name I mentioned as a possible replacement for OT Devery Hamilton after he flipped to Stanford. However, TMI's Brice Marich caught up with him and, though UM did reach out to him, Fries told him he's solid with PSU.
Norco (CA) ATH Victor Viramontes took his official to Cal this past weekend and though the Bears and the Utes look like teams that could end up landing him, Michigan looks to be firmly back in this race.
Rockford (MI) K Quinn Nordin officially visited USC over the weekend and like all visits to SoCal, it was reported to go so well that a USC reporter put in a CB to the Trojans. Color me shocked. But will it be enough to sway him to the west coast? At this point, I don't believe so be he joins the other NSD announcers as a name to watch.
Elbert Country (GA) ATH Mecole Hardman Jr told Scout's Chad Simmons that he has made his decision and "could surprise some people" ($). There have been rumors circulating about Hardman and Michigan but from everything Ive gathered, it would be an all-time shock if he picked UM. I expect him to choose either Georgia or Ohio State.
Photo Credit: Ryan Glasgow via MGoBlue.com
Latest posts by Garrett Fishaw
(see all)