Another gigantic recruiting visitor weekend for Michigan and there is nothing, nada zip (yet). What is going on?! Has Jim Harbaugh's weird tactics and late scholarship pulls finally caught up to him? No, they haven't and not only because those sizzling #HotTakes are either poorly sourced, one sided and/or opinionated but because this was all a part of Harbaugh's master plan.
According to Wolverine247's Steve Lorenz, the staff has a silent plan in place to make the Signing of the Stars event even bigger than originally thought ($). And I'm super proud to announce that I will not be attending because I wasn't invited……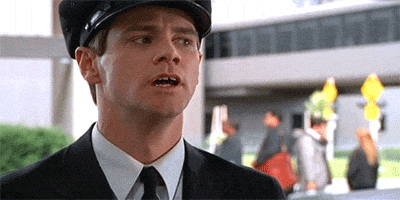 Anyways, as for that huge recruiting weekend, though public commitments did not come out of it, from all reports and digging, it may have been the best of the Harbaugh era.
Stupendous Stay
Big word, am I right? And it fit this weekend well as the staff not only hosted a heavy hitting visitors list but Mother Nature joined in on the fun by giving Ann Arbor some sunshine and helped keep the New Jersyans in town for longer than expected.
Speaking of the Garden State group, Michigan hosted four of the top players in the state in 2016 WR Donald Stewart and 2016 ATH Jordan Fuller on official visits as well as 2016 DL Rashan Gary and 2017 LB Drew Singleton on unofficial visits. And they had a good time:
Showing the Jersey boys how I'm living at UM 〽️〽️〽️ pic.twitter.com/bKfLAdxPRK

— Al〽️ightyReem (@_KareemWalker) January 23, 2016
Absolutely loving my Michigan visit with @j__fuller1 @_DrewSingleton @RashanGary33 #GoBlue 〽️ pic.twitter.com/ZLf1xaC6JC

— Donald Stewart (@Donald_Stewart8) January 23, 2016
WR Donald Stewart
The Paramus Catholic receiver made a return trip to Ann Arbor but this time on the program's tab and it couldn't have gone any better. Stewart kept me up to date with his visit and it was full of great answers, including telling me this was his "best official visit" and saying "Oh I don't mind at all" in response to how he felt about staying in Ann Arbor until Monday. He also told me about a story that will make any UM fan smile.
When I asked him about what stood out most about his visit:
Favorite part is how all the students on campus know Drew, Rashan and I. They came up to us to take pictures, participate in student activities with them and we were invited to go parties with them. We actually got lost last night and a random fan (helped us out)".
Though Stewart did not publicly pledge to the Wolverines on this trip, I do believe Michigan lands his commitment when he announces this upcoming week/on NSD.
ATH Jordan Fuller
Going into this trip, I believed Michigan could make a big move for Fuller thanks to the staff's ability to utilize two way players and the educational opportunities at UM. Well, according to Scout's Brian Dohn, Fuller came into this visit with Ohio State and Notre Dame out front but Michigan put their best foot forward on the trip thanks to the previously mentioned traits on the program ($).
According to The Wolverine's Tim Sullivan, Michigan is feeling good here and the OSU staff is starting to get a little worried ($).
Fuller is a top name to watch up until National Signing Day.
DL Rashan Gary
Gary made his 5th visit to Ann Arbor just two weeks before NSD instead of taking an official elsewhere, which says a lot about where he's leaning on it's own. But there's more positive news.
On top of him loving the students and fans showing him love during their trip, Scout's Brian Dohn reported that thanks to his connections with the staff, this weekend's visit and coaching changes at his other top contenders, he believes Gary's "decision is pretty much made" ($).
Now, he also mentioned the possibility of anything happening but with not very much time remaining, things definitely look good here.
LB Drew Singleton
The top 2017 linebacker target looks very likely to end up in the class and was rumored to be a possibility to join it this weekend. While he also had a great time on his trip…
Having fun with my bros at Michigan @Donald_Stewart8 @RashanGary33 #GoBlue 〽️ pic.twitter.com/gNmAaFW8CI

— Drewski (@_DrewSingleton) January 22, 2016
According to Wolverine247's Steve Lorenz, the staff is not pushing for early commitments ($). And this makes sense to me.
Allow players to enjoy the process. If the player is set on making an announcement, like RB Kurt Taylor, that is one thing. But don't push a player into a decision since we've all seen how hard it is to hold onto a public commit through the entire process.
As for the other top targets visiting from around the country:
DT Boss Tagaloa and TE Devin Asiasi
The De La Salle duo made it to campus on Friday for their official visits along side teammate and friend LS/DE Biagio Capp and the possible walk-on candidate had fantastic things to say about their trip:
It's so awesome here, we are really loving it. This school really surpassed our expectations."
As for what's standing out specifically:
Pretty much everything. The coaches, staff, and players make Michigan feel just like home and the facilities and food is top notch"
On top of what Capp was able to share with me:
First off, props to the guys over at Scout. They did a hell of a job with their coverage this weekend.
As for my thoughts on Tagaloa and Asiasi, I believed Michigan needed to roll out the red carpet and put on a show to land one of both of the De La Salle standouts. Well, the staff did that and now the Wolverines look to be in a good spot going into NSD.
#GoBlue pic.twitter.com/ggYe6jCEjR

— BT (@_BT75) January 23, 2016
From the Bay to the Double A #OV #YeeGoBlue 〽️ pic.twitter.com/JyrhWuNTxY

— Devin Asiasi ⛅️ (@asibo_) January 23, 2016
Here's why I believe they have a real chance: Tagaloa and Asiasi are said to want to play college ball together and while UCLA looks to be the most legit landing spot for both and are in-state, if they're looking to get out of California, play for Harbaugh and believe they'll fit the Michigan system even better (Asiasi especially), look out.
They staff will have to continue to recruit them hard and make them a priority until the final whistle but UM will have a shot at both when they publicly announce their final decisions.
DE Connor Murphy
Murphy made his first visit to the Great Lakes State on Friday night with his mom and let me know "it was great!". A big reason why, according to Webb, was thanks to who the staff paired him up with on his trip ($).
The Brophy standout was a name to watch going into this trip thanks to him and his family's connection to Jim Harbaugh, his fit in the defense and, of course, his well documented sleepover with the Michigan head coach right before his official visit.
With this trip now in his pocket, all signs point to the Wolverines here.
LB Elysee Mbem-Bosse
A recruit I mentioned as a "name to watch" going into this weekend and, from all reports, things looked to go even better than expected.
Scout's Chad Simmons believes his decision will come down to "who he feels most wanted by" ($). And Michigan made sure to let him know how important he was as a target.
According to Steve Lorenz, both parties (Michigan coaches and Mbem-Bosse) loved what they saw this weekend and, thanks to that, Lorenz has put in a Crystal Ball prediction for the Wolverines to land the Peach State standout ($).
With himself and Uche expected to announce on Sunday night, all signs point to Michigan:
Me and my bro @Uche_Josh20 Got an announcement to make at 8 Stay tuned

— Elysee Mbem-Bosse (@ElyseeBoss) January 24, 2016
DE Joshua Uche
Speaking of Uche, the staff favorite walked away from his visit looking like a class favorite. Uche made his first visit up north to Michigan and looked to have a fantastic time with his high school DL coach:
At the Michigan football museum w/ @Uche_Josh20 Lots of history here pic.twitter.com/xU7rb5AdcI

— Pedro Marti (@CoachMarti) January 22, 2016
Big House! pic.twitter.com/y7tYYYnWaH

— Pedro Marti (@CoachMarti) January 23, 2016
On top of the Twitter activity, Uche received multiple Crystal Ball predictions on Sunday, including one from 247Sports' National Analyst Steve Wiltfong.
Sam Webb was able to catch up with Uche's teammate and friend, 2017 CB Trajon Bandy, and he was hearing very positive things from Josh himself ($). 
Like mentioned earlier, keep an eye on himself and Mbem-Bosse later tonight.
WR Eddie McDoom
McDoom was the most likely to commit to Michigan this weekend and while nothing public came out, he is the most obvious guess to give a "silent commit" to the staff during his time in town.
According to his quick interview, he told Steve Lorenz "this visit couldn't be going greater" ($). Add in all of the information that came out prior to his visit as well as Wiltfong hearing good things as well and let's just say his commitment post is ready and waiting.
More Attrition Coming?
Though Michigan fans were keeping a close eye on the Ann Arbor visitors, they also had an eye on current UM commits taking official visits elsewhere, including:
DT Jordan Elliott 
Elliott's flip flopping on the recruiting trail is well known and though he was telling everyone and anyone at the Army All-American game that he was all Blue and would sign with Michigan, he decided to take an official visit to Texas this weekend.
After receiving some intel from a Texas source, which heard that once he made it to Texas' campus, "it was over", and adding his run on Crystal Ball predictions to UT, I am now just waiting for the official announcement of his flip.
WR Nate Johnson
Johnson was the other commit that was taking an official visit this weekend and looking like a very real option to flip, now looks likely to flip/choose elsewhere.
Though he told The Michigan Insider's Brice Marich after his official to Notre Dame this weekend that he is still committed to UM and will not be taking any more official visits ($), he also said he's still planning on a NSD announcement.
Add that in with Steve Wiltfong and others putting in Crystal Ball predictions for the Fighting Irish, and things are definitely trending towards South Bend. Only question is, will ND have a spot for him and will the Michigan staff continue to fight for his signature? That will be something to watch from now until NSD.
OG Michael Onwenu
Onwenu was the one commit taking a visit that most didn't worry about. He looks extremely solid to Michigan but it's always nerve racking when a commit visits another in-state school.
He went to Michigan State with Detroit King (MI) CB Lavert Hill for an official visit and though MSU picked up a commitment from an offensive lineman, Scout's Allen Trieu is hearing MSU is still in it ($).
At this point, I still fully expect Onwenu to sign with Michigan on NSD.
There are two other current commits that may end up outside of the class in LB Dytarious Johnson and DL Rashad Weaver (visited USF this weekend). From what I've gathered, nothing has been decided yet but they are names to keep an eye on up until NSD.
Back to Camp? 
Remember DT Keyshon Camp? The big, defensive tackle out of Lake Gibson, FL. is best friends and former teammates with current UM freshmen LB Reuben Jones. He also visited multiple times this fall though reports came out that he was not a fan of the weather on his official to Ann Arbor for the Ohio State game.
Well, he's back on the open market after decommitting from USC this weekend. So, will Michigan have a shot at him? Depends on who you ask.
According to both Steve Lorenz and Sam Webb, it's a no but Scout's Corey Bender, "Michigan is looking good" for Camp ($).
At this point, I don't believe the staff goes after Camp though if something crazy happened with Gary or they lose Elliott and miss on Tagaloa, they could try to kick the tires at the last second.
Quick Visitor Hitters:
CB Lavert Hill visited Michigan State this weekend and though they were said to be surging in his recruitment, I find it a little interesting that MSU analysts and other national analysts have yet to put in CB predictions for the Spartans.
DT Michael Dwumfour visited Penn State this weekend (where he's committed) and, according to Brian Dohn, he's torn between PSU and UM ($). I still believe Michigan wins out in the end, which could come out this week.
ATH Khaleke Hudson also visited Penn State this weekend and is said to be the other top team along side Michigan. He looked to have a good time but I still firmly believe he'll choose UM and will keep him in my BGRC.
LB Jonathan Jones was unable to make it to Duke this weekend but, according to MaizenBrew's Brandon Justice, will host Jim Harbaugh and Chris Partridge on Sunday for a visit. This should help UM's chances but, from most reports, Jones is trending heavily towards Notre Dame.
Photo Credit: JULIAN H. GONZALEZ | DETROIT FREE PRESS
Latest posts by Garrett Fishaw
(see all)