Though this domain name was officially born in February of 2014, the original site (mgofish.blogspot.com) was started on May 25th, 2011. 10 years ago to this day. What a journey it has been for myself and a website that was originally started as just something to work on my content writing and keep me busy when I first moved down to Atlanta just weeks after I graduated college.
The original content was a combination of Michigan football recruiting and Detroit sports. No real rhyme or reason. No plan. Just writing to write after spending years reading recruiting websites and blogs, like MGoBlog, Scout, Rivals, and all of the others, while also getting involved in the old MLive.com message boards back in my college days.

When I fully focused on Michigan, it was normally just simple recruiting updates, season predictions, and recruiting class predictions. That was until the Jim Harbaugh coaching search began in late 2014. That's where things really took off as the Michigan fan base showed its reach and crave for content.
That required some help. So I brought on numerous contributors over the years (thank you all), including getting the chance to give Brandon Whitaker (@BillionBus) and Stephen Osentoski (@StephenToski) an avenue to show off their unbelievable talents. Hell, I even had a gameday photographer for a season.
There have been collaborations with the likes of BleacherReport and MaizeNBrew, there was so much help and advice given, there were also offers for me to join other websites but I never saw myself as a full-blown recruiting reporter and nothing close to a journalist. Not to mention, if I ever wanted to do this recruiting writing thing full time, it was going to be with my website.
And that nearly happened but life got in the way a bit for me to fully pursue it. No regrets at all though. This site has always been a hobby for me and something I've done to relax and enjoy my free time when I wasn't working. It was just an added bonus that so many people ended up becoming fans of it and referencing the site as a trusted resource.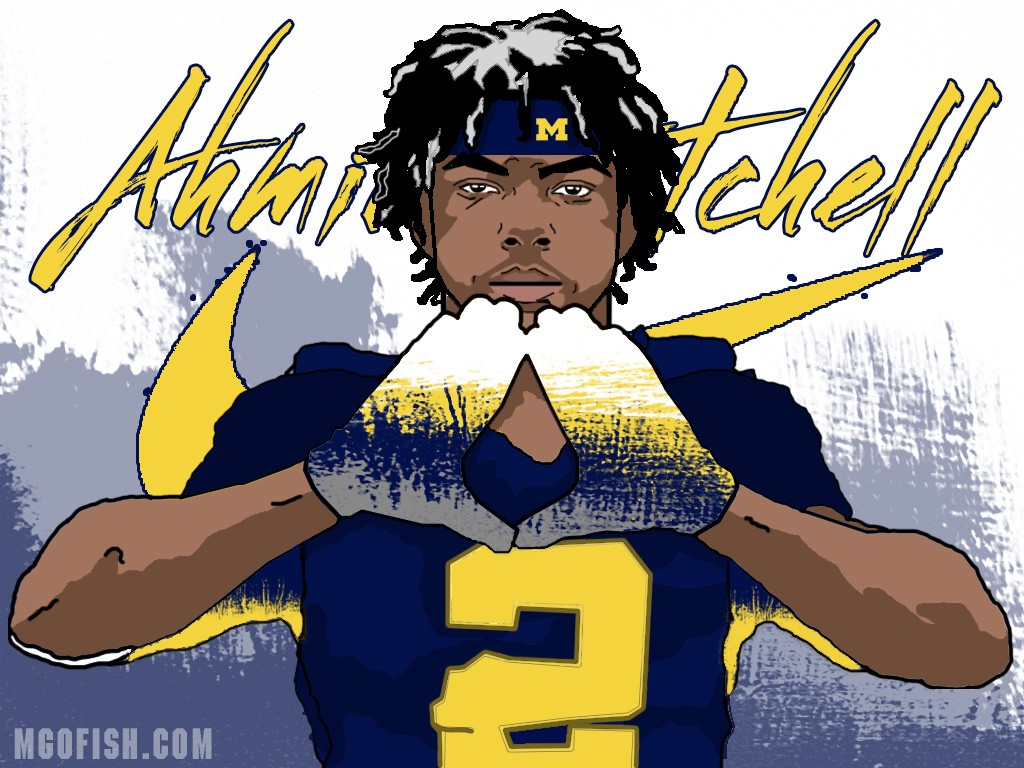 This site has been through it all with me. Kept me busy when I first lived in Atlanta. Was there when my first apartment was flooded and my second apartment was burgled. It was there for the longest relationship of my life and plenty of not very long relationships after that. It was there when my dad died. It was there when my three nephews were born. This site has seen it all.
10 years. More than 2,200 articles. Just under 10 million page views and more than 1.2 million different users. Hundreds of Best Guess Recruiting Classes, Look Who's Visiting Nows, Inside the Fish Bowls, and New Michigan Man posts. A one-time sponsored podcast, The MGoFish Show with David Arnold. Mentions and interviews on local sports radio shows and podcasts. Fans giving me props at bars and tailgates. The website being hacked multiple times and crashing a couple of years back. Lots of highs and only a few lows. It's been such a fun time.
You may have noticed the content hasn't been as frequent or consistent as in the past as life is once again getting in the way. The Twitter account hack and reset was a bit of a sign that nearly had me closing up shop until I ran spoke with multiple people (in messages and at a golf store a couple of weeks back) who let me know how big of fans they were of the site.
So, though I don't have the full time to put into this anymore, I can't completely shut off the lights just yet. I'll be taking a little bit of time off but I plan and hope to be back. This isn't a goodbye but just a look back at where this site has come and a formal message to all of you.
Thanks for all the love.
Fish.
Latest posts by Garrett Fishaw
(see all)