According to NCAA.org, the National Collegiate Athletics Association's goal is "student-athlete success on the field, in the classroom and for life". What a bunch of crap, huh? Led by Mr. Millionaire, Mark Emmert, the NCAA cares about one thing and one thing only, the almighty dollar.
Here's my favorite piece of bullshit from the organization's website:
There is a lot of talk about how much money college sports generates. But did you know that more than 90 percent of the NCAA's revenue goes to support student-athletes? The NCAA and its member campuses are committed to providing opportunities for student-athletes to compete in college while pursuing their educations.
This is a tax-exempt, non-profit organization that makes millions and millions of dollars off of players in several sports, all in exchange for a "free" education.
Yeah, I know, it's laughable.
But this isn't a piece about how ridiculous it is that this organization doesn't pay or fairly compensate its most important workers. This is about the NCAA and several conferences taking away the possibility for hundreds of unknown and less fortunate high school football players to have "success on the field, in the classroom and for life" in the form of an athletic scholarship.
If you've been living under a rock the last couple days, you may have missed the majority of conference representatives vote to ban satellite camps which is now being called "The Jim Harbaugh rule":
DI Council approves rule requiring FBS camps and clinics be conducted on a school's campus or in regular facilities: https://t.co/A71z7X2IgT

— Inside the NCAA (@InsidetheNCAA) April 8, 2016
NCAA D1 council has shut down satellite camps pic.twitter.com/ifCJG6yDds

— Bryan Fischer (@BryanDFischer) April 8, 2016
Though the NCAA and SEC are receiving the majority of the flack (and for good reason since the SEC led the charge here), there were plenty of other coaches and voters from around the country that were against the idea of satellite camps. All of their reasons for the nationwide ban were pretty ridiculous, including coaches not wanting to work as hard and not wasting time since those players aren't smart enough anyways:
Source told @ESPN conferences that voted against satellite camps: ACC, Big 12, SEC, Pac-12, MWC, Sun Belt. In favor: B1G, AAC, C-USA, MAC

— Brett McMurphy (@McMurphyESPN) April 8, 2016
David Shaw says no reason for satellite camps "where there might be one person in the entire state that's eligible to get into Stanford."

— Ted Miller (@TedMillerRK) April 10, 2016
Freeze: "I'm selfish with my time," he said. "I'm away from my family enough, and I just did not want to go." https://t.co/QPjNOK5QDf

— angelique (@chengelis) April 10, 2016
Now, I get the need for coaches wanting to be able to spend more time with their families. That's extremely important and should be a priority. However, these are the same coaches that brag about watching film until 3am and can now spend all day and night texting recruits. So, how about they find a better excuse than using their families as a pawn in their game?
The SEC coaches I talked to were keeping their fingers crossed that satellite camps were outlawed. Just more work for everybody.

— Chris Low (@ClowESPN) April 8, 2016
So, most of the coaches against it didn't want to work that hard because (for the most part) being the highest paid public employee in a state means you should have as much time off as the school teachers. You know, the public employees that are much more important than football coaches and who are grossly underpaid. And since some don't want to work as hard, these people think no one should be able to put in that work.
No, really.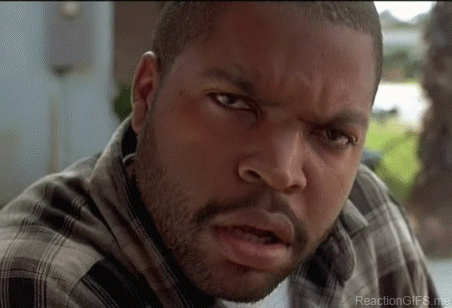 Ridiculous doesn't even begin to explain my feelings towards this reasoning, let alone the true reasoning behind the ban. It's all about recruiting and the SEC, ACC and others keeping Jim Harbaugh and other northern coaches out of their fertile territory and away from their local talent.
But what was clearly lost in the shuffle of these coaches not wanting to compete is how they've screwed over the thing the NCAA is out to help most: the kids.
This ruling not only bans future camps all across the country but it also stops camps like, most notably, the Sound Mind Sound Body camp in Detroit from hosting college coaches going forward. And, man, did this receive a ton of backlash, a new hashtag and even a petition to change the ruling from college players and recruits who've made their names at the camp and many others:
All I got to say…. pic.twitter.com/HOVhsIJhw4

— Khalid Hill (@Thatboylid80) April 10, 2016
NCAA: Help Kids!Support Satellite FB Camps – Sign the Petition! https://t.co/SaKFZC0FUo via @Change

— Khalid Hill (@Thatboylid80) April 10, 2016
College coaches not being allowed to attended @SMSBFootball camps is taking away the opportunity for so many kids to go to college.

— Shane Morris (@ShaneMorris_7) April 10, 2016
Retweet to spread this: #ChangeNCAA pic.twitter.com/HDimVUW9HE

— Donovan P. Jones (@dpeoplesjones) April 10, 2016
I'm not worried about the SEC, what about the kids that only have the resources to go to the satellite camps. SMSB did so much for so many.

— Jourdan Lewis (@JourdanJD) April 10, 2016
We can't let the NCAA do this. Everybody get #ChangeNCAA trending. They think they're hurting Coach but they're really hurting the kids.

— Jourdan Lewis (@JourdanJD) April 10, 2016
Has the NCAA ever made a rule that actually benefitted the student athletes?

— jake butt (@JBooty_88) April 10, 2016
— Mike Weber (@mikeweberjr) April 10, 2016
NCAA needs to change their outlook on these camps. Sound Mind Sound Body has helped many athletes get where they are today. #ChangeNCAA

— Alex Malzone (@AlexMalzone) April 10, 2016
NCAA satellite camp ban is stupid. Those camps are effective in building relationships and the players that get you guys paid #ChangeNCAA

— Michael Onwenu (@_MXKEY) April 10, 2016
Being apart of Sound mind Sound body gave me a exposure and gave me many opportunities to showcase my skills. Why ban? #ChangeNCAA

— Donnie Corley (@Hit_Squad9) April 10, 2016
Dreams 🙇🏾…. pic.twitter.com/ycwFHkUuja

— ⚫️ (@youknowbigdave) April 10, 2016
what about us ? #ChangeNCAA

— D'Najee Whosendove (@Najee6ix) April 10, 2016
Thanks to Sound Mind Sound Body, I have OPTIONS for the BIGGEST DECISION IN MY LIFE. #ChangeNCAA

— Jaylen Kelly-Powell™ (@JKellypowell) April 10, 2016
I started playing football junior year of high school. Without the exposure #SoundMindSoundBody gave me who knows if I'll be at Michigan.

— Moe Ways (@MoeWays) April 10, 2016
So, if the NCAA is all about the student-athletes, like they say, shouldn't they be listening to the players? How about the coaches and camp directors that are all for giving recruits more opportunities?
Disappointed to read satellite camp news-better solutions than a ban- will hurt PSA's & Group of 5 schools. pic.twitter.com/fhmEDnn2ve

— Pat Fitzgerald (@coachfitz51) April 8, 2016
ISU coach Matt Campbell didn't hold much back when speaking about the satellite camps. Here's what he said in full: pic.twitter.com/gO7ieaVvRI

— Dylan Montz (@dylanmontz) April 9, 2016
#KidsWereNeverConsidered https://t.co/oI9cqlLbTr

— Devin Bush (@CoachBush23) April 10, 2016
Dear #NCAA,

I hate that you guys banned satellite camps! Really hate it! Are you trying to purposely hurt kids or what?

Signed,
Sleep

— Sleeper Athletes (@SleeperAthletes) April 8, 2016
Satellite camp ruling further shows that NCAA is not in it for the best interest of the kids

— Barton Simmons (@bartonsimmons) April 8, 2016
#ChangeNCAA pic.twitter.com/X829Su8MDA

— Thomas Wilcher (@WilcherThomas) April 10, 2016
Wow NCAA! Bad choice. My DB Jacobi Francis is going FBS because of the satellite camps! Bad rules.

— Terrance Banks (@tbanks1906) April 8, 2016
How about the players without a large enough voice to be heard? So many kids in the 2017, 2018, 2019 classes and beyond now may never have the opportunity to show their talents to coaches, both Power 5 and smaller schools, from across the country that could end up extending a scholarship offer and changing their lives for the better. It's a shame and every person, conference representative and coach that put their own agenda in front of the good of the children's should be ashamed of themselves.
Here's to hoping those people feel horrible about themselves, end up apologizing for being selfish and hoping the petition and hashtag take off enough to actually see a change in the ruling.
Photo Credit: Julie Bennett/jbennett@al.com
Latest posts by Garrett Fishaw
(see all)