It's here. Big Ten football is back and we all get to wait just a little bit longer than everyone else to watch Michigan take on Minnesota in the primetime game of the week.
This should be a fun game. For the first time in forever, Minnesota is the team with more hype heading into the season. After finishing 11-2 and knocking off Auburn to win the Outback Bowl, the Gophers welcome back several key players on offense including QB Tanner Morgan and WR Rashod Bateman, who were one of the best tandems in the league last year.
How Michigan's inexperienced secondary matches up with that dynamic duo will be something to keep an eye on. But there are even bigger things to watch, including:
1. Big Ten Football
Let's just all take a step back, sit back, and take in the view of Big Ten football being on our TVs this weekend. It felt like it may never show up in 2020 just a couple of months ago. But it's here and it's glorious.
Enjoy it this Saturday. It's too cold to pay $80 for a pumpkin and some cider mill donuts. Throw on some sweats and find a comfortable spot on the couch.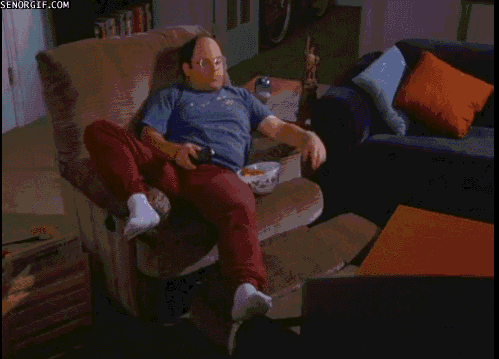 College GameDay is in Minnesapolis for the matchup and will probably do at least three Fleck vs Harbaugh segments before Desmond Howard picks Michigan to win and adds some lofty ass hot take for this year's team.
That'll lead you into Ohio State's preseason matchup with Nebraska at noon which may require some cold drinks. Then after you wake up from the nap, grab a sandwich and get ready for the Indiana vs Penn State 3:30 kick. That's a game to keep an eye on.
The stress won't start until 7:30 PM (EST).
2. Who is Out for Minnesota?
So it looks like the first opponent for the Gophers football team is COVID. According to PJ Fleck himself, Minnesota may be without some players on Saturday:
This is something you hate to see. No one wants anyone to catch this virus but it was bound to happen during the season like has happened in every other conference. But this was a lot sooner than I expected.
Now it'll just be about seeing who exactly is out for Minnesota. Is it a couple of guys? A bunch of guys? Any key starters?
Whoever it is, there will be some players out for Minnesota as the Big Ten has a much stricter COVID positive test policy than some of the other power conferences.
Keep a close eye on the news wire as game time approaches Saturday night.
3. Joe Milton
The main attraction for a lot of Michigan fans (and every MSU fan that'll be watching closely), redshirt sophomore QB Joe Milton will have all eyes on him. Not only is he the new starting quarterback for the Wolverines but he's also received a ton of hype this offseason from both team insiders as well as coaches and players.
Now, there will be growing pains. There was no spring ball, hardly any summer ball, a once-thought canceled season, and then eventually a shortened preseason. It'll be tough on a young team and a new quarterback. But with the mistakes will come the wow plays.
Strong armed throws all over the field. Slants, seven routes, and a plenty of fly routes. That ball will come out hot and will go a long way. Just gotta make sure the new look receiving corps is able to haul it in. Oh, and don't sleep on the feet. He can run too.
4. Can Michigan Get a Ranked Win on the Road?
Winning games on the road against ranked opponents is difficult for all but maybe 3 teams in the country. Michigan and Jim Harbaugh are no different but let's not act like this is a Michigan-only issue.
Also, history doesn't actually mean anything about the future for a football team. What the 2006 team did has zero effect on what the 2020 team will do.
It's more about what this team has to do to get the win. Milton having a clean game with enough big plays to help keep the Minnesota defense from stacking the box against Zach Charbonnet, Chris Evans, and Hassan Haskins.
The offense will be important but with Minnesota having a better offense than defense (on paper), it'll be the Michigan defense that'll need to step up. Especially the pass defense against Tanner Morgan and Rashod Bateman.
If the new corners can cover long enough for the front seven to get to the quarterback, which may not be very long with how much Don Brown will likely be blitzing, they'll give the Wolverines a good chance to keep the Little Brown Jug.
Photo Credit: Eric Upchurch/MGoBlog
Latest posts by Garrett Fishaw
(see all)