Michigan finished 5th in the Big Ten in total defense in 2019 and will have to replace multiple starters and backups in the two-deep. But there's plenty of talent and leaders returning including Kwity Paye, Aidan Hutchinson, Cam McGrone, Carlo Kemp, and Brad Hawkins.
The core is there but the next group will need to step up. Here are my five predictions for breakout candidates for the 2020 Michigan defense:
This is a pretty obvious one and some could say he broke out last year as a freshmen but it'll take more than some big hits and a couple pass breakups to truly "breakout". And that'll come this year.
As the most dynamic player on the defense, Hill's set to join Cam McGrone and Kwity Paye as a leader of the defense and the playmaker the young secondary needs.
Another sophomore coming into his own. Hinton's put on more size and strength to compete consistently this year, where he's going to be relied on to be a stout, playmaking force on the interior of the line. This should be the first good look at what he'll become during the rest of his time in Ann Arbor.
Lining up alongside Aidan Hutchinson, Kwity Paye, and Carlo Kemp will help him get individual matchups early on. If he shows out, he'll make this one of the best starting defensive lines in the country.
The new number one man on the outside. Gray went from a last-minute commit in the 2018 class to making noise the moment he stepped on campus to now being that dude. But will he be able to lock down one side of the field, like is the job of that #1 guy?
There will be some ups and downs but I expect him to show why he's the top guy for the Wolverines this fall. And he'll get a good test right off the bat in the opener as he'll be likely be lined up across from WR Rashod Bateman who could end up being a 1st round draft pick in 2021.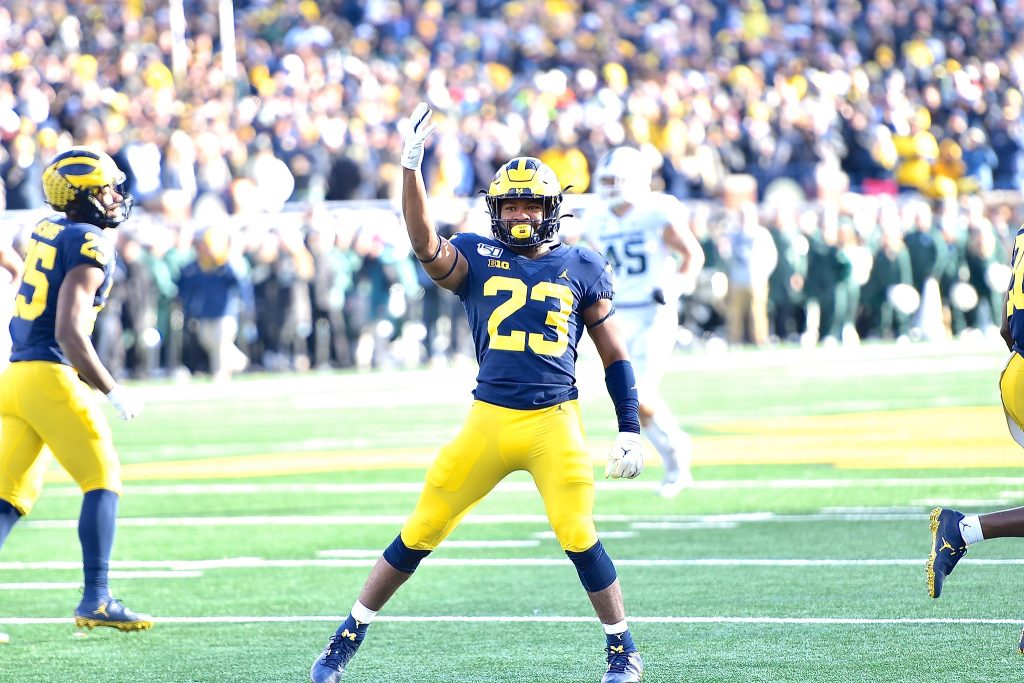 Another new starter at a position of importance. Barrett is the next Viper following in the footsteps of Khaleke Hudson and Jabrill Peppers. The former high school quarterback has made some big special teams plays and will now get his chance to play the coveted hybrid position for Don Brown.
Barrett's received a ton of praise this offseason from the coaching staff for his transition into the head role. Anthony Solomon will push him but look for Barrett to make an impact early on this shortened season with his coverage and blitzing ability.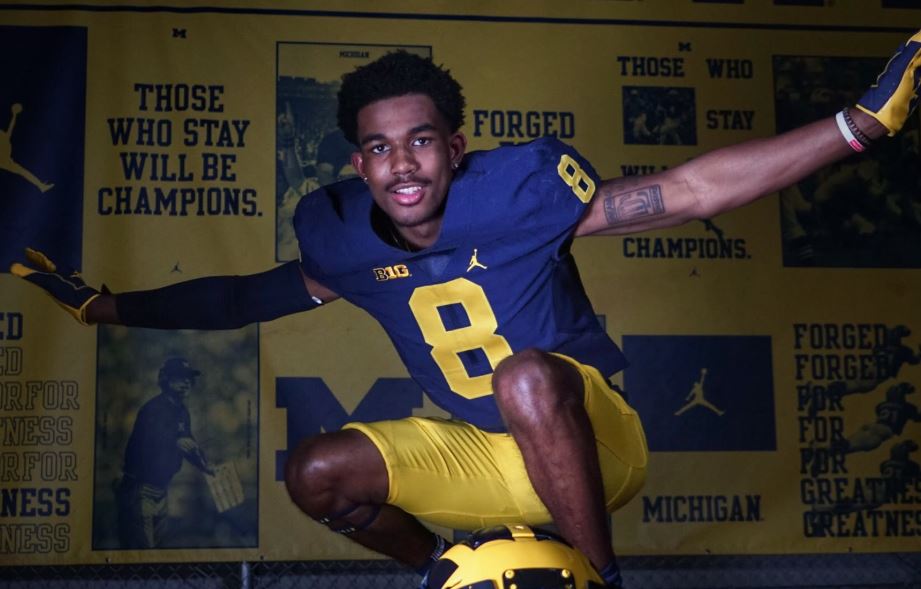 If you're not tuned into the team insiders and more recently, the Michigan coaches, this name may come as a bit of a surprise to you. Michigan pulled in 3 four-star safeties and I myself, along with plenty of others, figured Paige was the furthest away from making an impact because of needing to put on some size. Well, he's already put enough on (6'2" 192lbs, per the roster) and has reportedly been making a lot of noise throughout the offseason and camp.
The long and rangy West Bloomfieldian(?) looks to be backing up Brad Hawkins at the rover position. So expect to see him plenty of Paige throughout the year as the young secondary gets its footing.
Other options: DE Taylor Upshaw, DB Sammy Faustin, LB Nikhai Hill-Green, CB DJ Turner, LB Anthony Solomon, CB Gemon Green, EDGE David Ojabo, VLB William Mohan
Don Brown's defense will need more players to step up this year. Who are you predictions for defensive breakout candidates for Michigan? Let us know in the comment section below!
Photo Credit: Patrick Barron/MGoBlog
Latest posts by Garrett Fishaw
(see all)