Michigan moved to 7-2 on the season and 5-0 against Maryland during the Harbaugh era after a pretty tame 31 point win over the Terps. This was a big game to get following an emotional blowout win over Notre Dame last week and heading into a bye week, which is followed by a really tough final three-game stretch.
Though the first five minutes were fantastic, it took the offense and defense a little time to get going. But the much more talented team took charge and comfortably dominated its Big Ten East foe on the road.
Michigan 38 – Maryland 7
Here are my takeaways from Michigan's seventh win of the 2019 season:
1.Bend But Don't Break Defense
It seems to be a bit of a trend with Don Brown's defenses. Even in games against weaker opponents, they seem to always start the game off a little shaky, getting gashed for some decent gainers and looking a little questionable. But, like any good coach, the issues are found and changes are normally implemented, completely slowing the opponent up. And it happened again in this game, as Steve Levy consistently mentioned throughout the broadcast.
In the first quarter, Maryland had back to back drives that went into the red zone but were halted by a Josh Metellus interception and a missed field goal. And thanks to the Michigan offense getting off to a slow start, the Terps were outgaining the Wolverines by a large margin early on.
But Michigan still led 14-0.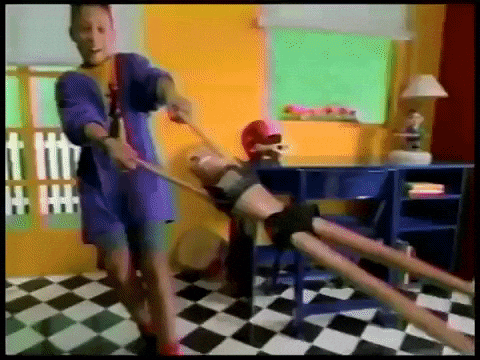 While the time of possession and yards showed one game and the scoreboard showed another before Michigan made it 21-0, Don Brown's boys got it all figured out at halftime.
The defense was able to lock up the Maryland offense, holding the Terps to just 35 yards in total in their first five drives of the second half. This allowed Michigan to go up 35-7 and get the backups some good reps. Even though Maryland threated, the entire squad was able to maintain the defensive shutout (Maryland's only score came on a kick return).
Michigan's defense is now ranked 7th overall in total defense. Not too bad for a young group that had to replace a boatload of talent.
2. Consistency is Key
The offense came into the game on fire but was cooled off for a good portion of this game. Most of it was execution but there's also Mike Locksley's knowledge of Gattis' tendencies, which can greatly help a defense. But it came down to execution more than anything to start this one.
Michigan got things rolling a little bit as they racked up 246 yards, three touchdowns and a missed field goal in the final 5 drives with Shea Patterson under center. Thanks to the wake up from the offense and defense, Michigan went up 35-0 and was able to get Dylan McCaffery into the game.
McCaffrey is the expected starter next season (Joe Milton will have something to say about that) but showed that same shakiness during passing plays that allowed everyone to see why Patterson is the starter. But it also shows how important it was to get him in this game in the 3rd quarter to get those real reps.
Here's to hoping either the Michigan State or Indiana games give McCaffery and Milton the same opportunity.
3. Stock Up
Michael Barrett

One of my favorite signees in the 2018 class, Barrett has become one of the top special teams players on the roster. In this game he had a huge, pivotal block on the opening kick return and then, for the second time this season, came up with a big play on a fake punt to keep a drive rolling. It'll be exciting to see what he can do in 2020 when he gets the chance to start at Viper.

Josh Metellus

Metellus has become one of the true leaders of this team and defense all year long and I thought he had his best game of the year against the Terps. He was all over the field, making big hits and big plays, including racking up 9 tackles, 2 TFLs, and hauling in a red zone interception.

Giles Jackson

The true freshmen is still just 17 years old (won't turn 18 until December) and unlike a lot of the CFB players these days, he actually looks like a 17-year-old kid when he's on the field. But size doesn't matter when you're as fast and shifty as he is. And it showed on the opening kick of the game as he recorded his first career kick return touchdown.

Josh Uche

The best pass rusher on the roster is starting to really come on when the games matter most. He had two big third-down sacks in this one to kill drives. This defense will need more of that to finish out the year.

Zach Charbonnet
Mike Danna

Jim Harbaugh's tried the grad transfer route before and it hasn't made much of an impact. But this year's pickup has been different. Danna came over from Central Michigan and has been an impactful player for the Wolverines. He made several big stops and plays in this one and continues to be a key member of the defensive line.

Devin Gil

Had to get the senior linebacker in here as well. He was a guy I thought would get some big minutes as a 3rd or 4th linebacker but he hasn't seen the field much for the defense. But he has been a standout on special teams and had a big day against the Terps. Like Barrett, he also had a big block on the opening kick return and then he added a partially blocked punt to his stat sheet. Good to see him making plays.

Second Bye Week

Wasn't a huge fan of it at first but this upcoming bye week is coming at a great time. Though Michigan is pretty healthy, getting the extra break before the final three (tough) game stretch. Michigan State will never be a complete walkover in this rivalry game, Indiana is 7-2, and then there's Ohio State, who's been the best team in the country so far this season. The staff and players will need to get everyone as healthy as possible and the gameplans in place if Michigan wants to salvage the most successful non-championship season possible.
4. Stock Down
Kicking Questions

What was once seen as one of the strongest kicker duos in the country is now a big question mark. Jake Moody missed a 37-yard attempt to end the half in this one and then Quinn Nordin got the next PAT attempt and then nailed a 38-yarder to end the scoring for the day.
So, it brings back the question, who is the "guy" going forward? I won't be surprised to see Nordin get the first attempt against Michigan State following the bye week.

Not Throwing the Ball to Nico

Three targets, two catches. C'mon man. Nico Collins is one of the best receivers in the country and needs more targets. I don't care how it's done but when you have a 6'4" mismatch that's averaging 19.95 yards per catch, you need to trust and target him more.
The only reason it makes sense not to target Collins more is to hide him from the NFL and a potential early departure for the draft. Because he's going to be a top-two round pick when he decides to go.

Kicker Tackling Effort

Giles Jackson's return touchdown was great but it probably wouldn't have happened if Maryland's K Joseph Petrino tried at all to make the tackle. He just ran right by and two hand touched Jackson, like this was elementary school recess. Not a great look for the kicking community.

Not Running 3rd Down Routes Past the Sticks

It's happened multiple times this season by just about every receiver. The main one that happened in this game was on Tarik Black that cost Michigan a first down. Brian Griese mentioned it in the broadcast and was completely right. The receivers need to be better with the basics if this team is going to win out.
Photo Credit: Paul Sherman/MGoBlog
Latest posts by Garrett Fishaw
(see all)