Like clockwork, the Michigan football team is giving the fan base plenty of hope heading into The Game. The Wolverines dominated the tough Indiana Hoosiers on the road in what many called a "trap game" as Shea Patterson and the offense have found its groove.
Michigan 39 – Indiana 14
Here are my takeaways from Michigan's 9th with of the 2019 season:
1.Patterson Playing Out of His Mind

Just look at those numbers. That's one of the best back-to-back passing performances from a Michigan quarterback in my lifetime.
44 completions on 65 attempts, 11 different receivers, 750 passing yards, 9 touchdowns, 67% average completion rate, and one "heat check" bad decision interception near the end of the Indiana game.
Shea Patterson is playing more like that elite five-star quarterback prospect than he ever has before. And he still isn't playing flawlessly.
There were a couple of throws in this game that Patterson just missed wide open receivers, including two deep balls in the first half. But that's just nitpicking when you look at his overall performance.
Patterson has been playing out of his mind but he'll need to bring out his performance of the season on Saturday if Michigan is going to upset the best team in the country.
Ohio State boasts the best offense and defense in the country. Not only will Patterson need to put up points on the elite defense but he'll need to outscore its offense.
If he can pull it off, Patterson will go down in Michigan football history.
2. Watch this on Repeat
3. So, You're Telling Me There's a Chance
You just had to look as good as you have all season ahead of the biggest game of the year, didn't you? And you, Ohio State, you just had to look somewhat mortal in the second half against Penn State, didn't you?
It's that annual, "I think Michigan can beat Ohio State" feeling coming back again to probably bite us in the ass. That feeling of, there's no way this streak can continue, right? One of these damn games has to go in Michigan's favor, right? The College Football Gods don't love Ohio State that much, do they? Karma's a thing, right?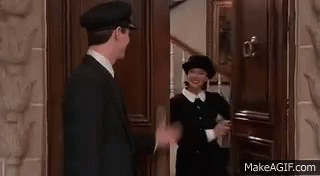 There's plenty of questions that seem bound to go in the Wolverines favor. Is this finally the year it happens?
The way this offense has clicked and the defense has tightened things up, it's hard not to feel a little confident heading into this weekend.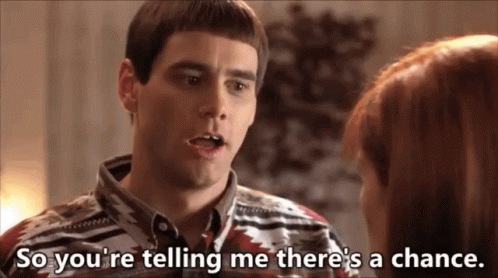 The world expects Michigan to lose. There are no Big Ten implications to this game. Ohio State has won 16 of the last 18 games. The Buckeyes are seen as the most complete team in the country. There isn't THAT much to lose for the Wolverines, which is normally a great time to pull off a historic upset.
If this team can pull it off, especially after the rough start to this season for Michigan and the flawless start to the season for Ohio State, that would be huge for the program's mentality and future, on the field, off the field, and on the recruiting trail.
If the football gods are with the Wolverines on Saturday and Minnesota loses to Wisconsin (or has its doors blown off in the B1G Championship game), a win could also send Michigan to the Rose Bowl.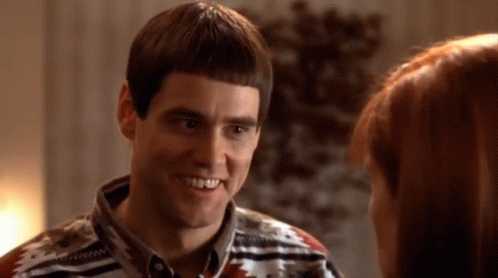 Rivalry wins over your three biggest rivals and a trip to the Granddaddy of them all would be considered a pretty damn good season to me. We'll see if this team can get it done.
4. Stock Up
Shea Patterson
Nico Collins

Speaking of Collins, not much needs to be said if you watched the game. The junior is proving that he's one of the best receivers in the country and a future top NFL draft pick with his play all season, especially against the Hoosiers.
6 catches, 165 yards, and 3 touchdowns. Not too shabby.

Josh Uche

As for another Wolverine that's improving their draft stock, Uche has become a dominant pass rusher that had a beautiful sack, fumble and recovery. With the high need for pass rushers, look for a team to take the senior 3-4 outside backer in the middle of the draft this spring.

Dax Hill

Brad Hawkins was out which opened the door for Hill to make his first start at free safety and, like his recruiting ranking might have implicated, he impressed. His speed, tenacity, instincts and tackling ability stand out. A diving interception in the first quarter was the first of many for his career.

Kill Shots

Following turnovers, I love how Josh Gattis went right for the jugular with kill shots to Nico Collins over the deep middle in back to back weeks. It's damn near an unguardable play when Patterson puts the ball on the money and allows the 6'4" mismatch nightmare the chance to go up and get it.
Photo Credit: Patrick Barron/MGoBlog
Latest posts by Garrett Fishaw
(see all)