The East cleaned up on the recruiting cycle this season. After boasting one of the best conferences in college football (well, top-heaviest and no one won a bowl game), the Big Ten East will reload and likely maintain and improve their lofty status of having three Top 10 teams.
We've all paid a lot of attention to Michigan and Ohio State's monster hauls, but how did the rest of the conference fare?
Below you will find a brief primer on each Big Ten East's 2017 recruiting class and some deeper details on needs.
Here are the national ranks (conference ranks in parentheses) for all of the Big East teams according to the various insider sites.
| | | | | |
| --- | --- | --- | --- | --- |
| | Scout | Rivals | 247 | 247 Composite |
| Indiana | 55 (13) | 62 (13) | 52 (12) | 61 (13) |
| Maryland | 12 (3) | 16 (4) | 22 (4) | 18 (4) |
| Michigan | 3 (1) | 4 (2) | 3 (2) | 5 (2) |
| Michigan State | 22 (6) | 31 (6) | 37 (7) | 34 (6) |
| Ohio State | 4 (2) | 2 (1) | 2 (1) | 2 (1) |
| Penn State | 14 (4) | 12 (3) | 21 (3) | 15 (3) |
| Rutgers | 45 (10) | 42 (9) | 48 (10) | 42 (9) |
Indiana
Indiana has a serious uphill battle coming to them in 2017. Kevin Wilson was fired for improperly handling concussion protocol (echoes of Shane Morris come to mind), and offensive line wizard Greg Frey recently took a job as Michigan's tight ends and exterior line coach (as I'm sure you all know).
Wilson was famous for creating chaotic football games and with in-house promotion Tom Allen taking the reins next year, we could be getting the same thing; Allen coached Indiana's bowl game, and they performed admirably against a much more talented Utah side. They played more of a Big 12 brand of football, scoring gobs of points but also having a porous defense that led to shootouts and high scores (until they played Michigan in the snow); they finished 3rd in the conference in total offense with 426 yards per game but also had trouble in the red zone on both sides of the ball, finishing 2nd-worst in the conference in defensive and offensive red zone conversion percentage.
Indiana is returning some of the Big Ten's best linebackers in Tegray Scales and Marcus Oliver, but the supporting cast needs some work, and this class helps in only some of those areas. It ranks in the bottom of the conference, beating out only Purdue for that dubious honor. They did not sign a 4-star player but did sign some players from the recruiting hotbeds: 9 from Florida, 2 from Georgia, and 1 from both Mississippi and Texas.
Top Recruit
Juwan Burgess, ATH. 

Burgess was a big get for the Hoosiers; he recently flipped from USC and could fill in for graduating Swiss-Army wide receiver Marcus Paige. His film certainly echoes that; Burgess can be a deep threat as well as lineup at defensive end (though I don't think that will be the case once he enrolls).

Biggest Need
Secondary. 

For as unpredictable as Indiana was last season, clearly the way to beat them was to throw the ball and avoid the linebackers. If Indiana wants to compete in the Big Ten East, they need to be able to shut down the passing game, which they did a poor job of in 2016, allowing nearly 3000 total yards through the air, but keeping opposing quarterbacks to a respectable completion percentage of 52.5%.

Top Recruit to Fill Need
Bryant Fitzgerald, ATH. 

Though most of his tape consists of highlights from the backfield, Avon 3-star ATH Bryant Fitzgerald (a teammate of Brandon Peters) did play very well at strong safety. He has a knack for finding the ball and plenty of speed to help the defense feel comfortable in zone coverage. That opens up the playbook a little more, allowing the excellent linebacking corps to blitz or stunt more and create some even more defensive havoc.

Class Darkhorse
Tyrese Fryfogle, WR. 

Indiana attempted 456 passes in 2016, the third most in the conference, and even though QB Richard Lagow threw a lot of interceptions a bigger wide receiver like Fryfogle (6' 2", 206 pounds) that can body up with a smaller linebacker or safety will help immensely.

Best Name
Peyton Hendershot
GIF to Summarize the Class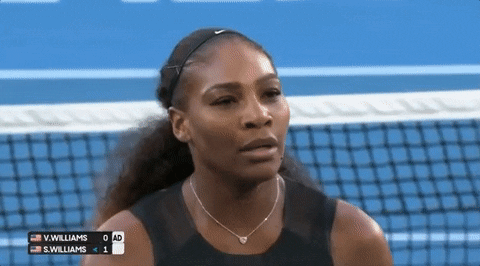 Maryland
Hats off to Maryland. Durkin and Co. killed it on the recruiting trail this year, being ranked as high as 12th in the nation according to Scout. With 29 commits, they can not only fill the holes from graduation and attrition but also supplement them with talented options to make starting roles extremely competitive in the spring and summer.
Durkin clearly made it a priority in this cycle to recruit close to home, bringing in 18 recruits from the Beltline States (3 from Washington, DC, 9 from Maryland, 1 from New Jersey, and 5 from Virginia), and using his Michigan connection to snag one from the Great Lakes state as well. Don't let the sheer number of commits fool you either, while 29 is a lot, they have more 4-star recruits (9) than Tennessee, UCLA, and Texas. Even though 5-star Joshua Kaindoh decommitted some time ago, this class is still excellent for the program (18th in the country!) and its needs.
In 2016, Maryland started hot and limped to the finish line, beating Rutgers in the last week of the season to earn bowl eligibility. A lot of their offensive stagnation arose from their inability to move the ball in the air; both of their primary quarterbacks are graduating, giving Durkin a chance to start one of his recruits rather than one he inherited.
Top Recruit
Anthony McFarland, Jr., APB. 

One of the many in-state recruits, McFarland is a spitting image of last year's back Lorenzo Harrison, whose future on the team is in question after getting arrested for firing a BB gun at students last fall. McFarland is a true speedster, but the offensive line allowed 41 sacks last year (most in the conference), so if he has defenders on his ankles right when he gets the ball, his gift won't be able to shine. 

Biggest Need
Quarterback. 

Perry Hills and Caleb Rowe were not good at throwing the ball downfield; Hills' respectable 62% completion percentage came largely from tunnel screens and short slant routes, but anything past that was pretty much a jump ball. Durkin is entering his 2nd season as head coach, and now he has the opportunity to use one of the recruits tailor-made for his program, and the one he has sure looks good on paper.

Top Recruit to Fill Need
Kasim Hill, QB. 

Michigan was going after Hill for awhile, but he committed to Maryland in April of 2016 to be the quarterback of the future for the Terps. More than anything else, he is an accurate passer with  great awareness to avoid pressure in the pocket. His

most recent highlight tape

is nothing but 10 minutes of dime after dime in a number of different passing schemes. This will allow Durkin to open up the playbook and keep some defenses honest by throwing the occasional deep ball, something he could never do last year.

Class Darkhorse
Carlos Carriere, WR. 

I've beat the dead horse with quarterbacking play and deep threats, but Carriere may be the guy. At 6' 5", he already has a distinct advantage over most secondary personnel, all he needs is a quarterback to get him the ball. More than likely with Hill.

Best Name
Fofie Bazzie
GIF to Summarize the Class
Michigan
Michigan had a sound argument for the conference's best team in 2016 but the least to show for it as they posted another 10-3 season under Harbaugh. SBNation's Bill Connelly ranks them 127th out of 129 FBS programs in terms of returning production; the defense is losing 9 of its 11 starters (most of whom will have an NFL career), and the offense is losing its top 4 skill producers. Those numbers are daunting, but the class Michigan brought in on Signing Day should do more than just plug up the holes, it should propel Michigan to be a conference contender.
This class contains two 5-star players (Solomon, Peoples-Jones), which is something Michigan hasn't had since 2001. They also have the top player in 6 states plus Canada, the top 6 players in Michigan, 12 total top 250 players, and as far as rankings are concerned, the best class in program history. 
Top Recruit
Donovan Peoples-Jones, WR. 

Only Amara Darboh, Jehu Chesson, and Jake Butt caught more than 20 passes last season, and all three have dutifully played out their eligibility, an alarming realization for the passing game. Peoples-Jones is an instant-impact freshman with great hands and athleticism to win the tougher 50-50 balls.

Biggest Need
Offensive Line, Wide Receiver. 

Although the statistics show Michigan was the 2nd best all around offense behind OSU, the run game sputtered near the end of the year and Michigan's line was left exposed when they couldn't get a first down to seal wins in Iowa City and Columbus. Michigan's skill players and big playmakers are all set to graduate, also making the passing game an area of need.

Top Recruit to Fill Need
Cesar Ruiz, C. 

Ruiz is the top center in the country and played his high school days at IMG, so his #1 label is no joke. He punished the competition in the Under Armour All America game, and even though he could probably start right away, I'm hoping he gets a redshirt now that Mason Cole is returning for his senior year. On the wide receiver front, Michigan had one of the best positional hauls in the country, signing #1 ranked DPJ, #17 Tarik Black, #23 Nico Collins, #28 Oliver Martin, and #63 Brad Hawkins, who was a 4-star in the 2016 cycle but went to a year of prep school before signing again with Michigan. 

Class Darkhorse
Kwity Paye, DE. 

Paye was the highest rated player out of Rhode Island and an Under Armour All American despite only being a three-star player. Don Brown offered him when he was still at Boston College and carried that good faith over to Michigan and it paid off. He is a blank slate as far as college technique goes; playing for defensive line coach Greg Mattison and aside Rashan Gary and Aubrey Solomon is about the best scenario for any young defensive lineman. He could turn into a legit pass rusher for the defense in a few years.

Best Name
Luiji Vilain
GIF to Summarize the Class

Michigan State
Michigan State has never been a recruiting powerhouse, rather depending on coaching and development en route to success. It is a formula that has worked well for Dantonio, but last year was off script, going 3-9 with wins only over FCS Furman, 4-8 Notre Dame, and Rutgers.
The defense, normally MSU's bread and butter but has recently faltered since the departure of long-time coordinator Pat Narduzzi, allowed 90% (37-41) of red zone possessions to score points, and only totaled 11 sacks. The rest of the team was middle of the road statistically, which tells me that their record is worse than the team was, but a few key components caused the downfall. They are ranked 124th in Connelly's list of returning production, and their recruiting class has no choice but to rely on coaching and development; they are ranked 34th nationally and their average player ranking of .8555 is the lowest since 2012 when it was .8328.
Another tough pill to swallow came when DE Donovan Winter did not sign his letter of intent not because he flipped schools, but because he was arrested for burglary and larceny of a firearm.
Top Recruit
Kevin Jarvis, OG. 

MSU was 7th in the conference with 4.4 yards per carry and 9th with only 2,072 rushing yards from scrimmage last year, which isn't terrible, but with LJ Scott in the backfield, it should be much better. Jarvis's huge frame of 6' 5" and 340 pounds will give MSU a true road grader in the center and allow Dantonio to run the ball through the tackles.

Biggest Need
Defensive skill positions, Offensive Line. 

The MSU defense finished with the 3rd worst passing defense efficiency in the conference (Purdue and Rutgers round out the bottom) and the fewest sacks which tells me they need a tougher pass defense. Montae Nicholson declared for the draft

despite needing another season to

improve his NFL stock, and Vayante Copeland and Demetrius Cox are graduating (which some fans might tell you is a blessing). The secondary got so picked over and picked on last year that they had to ask Corley to play both ways like he did for King in high school. They have a lot of work to do in the defensive backfield.

Top Recruit to Fill Need
Dominique Long, S. 

Despite the depth issues at safety and cornerback, MSU only took three corners and safeties in this class. Long is the highest ranked of all three, a sure-handed tackler and intuitive reader of opposing offenses. He played in the box a lot in high school, making him a valuable weapon to use in blitzing packages.

Class Darkhorse
Connor Heyward, ATH. 

Heyward reminds of a slightly larger version of recent graduate RJ Shelton, who was also a 3-star athlete when he enrolled at MSU. He played primarily receiver in high school, making for a seamless transition into Shelton's role next season.

Best Name
Mustafah Khaleefah
GIF to Summarize the Class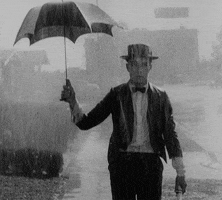 Ohio State
There isn't much to be said about OSU's masterpiece of a recruiting class here. Last year, OSU was one of the youngest teams in the country, but that didn't stop them from going 11-1 in the regular season and a berth in the college football playoff. They had to replace Joey Bosa, Ezekiel Elliott, Eli Apple, and many more major contributors and had no problem staying on top of the conference.
This year, they are returning much more talent (returning offensive production ranks 50th on Connelly's board) and have signed one of the best recruiting classes not only in the country but in the young history of recruiting.
Notable losses include Raekwon McMillan, Curtis Samuel, Malik Hooker, and Pat Elflein, but JT Barrett is back for his senior year to lead the offense. There aren't many needs on their roster, but they have supplemented every position to be a top program for years to come: 5 5-star players, the top cornerback in the country, and the #1 player from Ohio and Maryland.
Top Recruit
Jeffrey Okudah, CB. 

Marshon Lattimore is projected to be the first corner taken in this year's draft and teammate Gareon Conley is not far down the big board. They were staples for Meyer's defense, but signing Okudah, the top corner in the nation according to 247's Composite Ranking, will help lessen the blow for the Buckeyes and now solo coordinator Greg Schiano.

Biggest Need
¯\_(ツ)_/¯ DBs?. 

Seriously though, Ohio State has very few holes. Minus some of the more specific special teams metrics, they were either first or second in nearly every category and return a lot of the personnel that helped them achieve that, except for the secondary. Conley, Hooker, and Lattimore led the OSU defense to intercept 21 passes last year, 2nd most in the Big Ten, but they will all be playing in the NFL next year. They need to reload in the defensive backfield.

Top Recruit to Fill Need


Shaun Wade, CB. Aside from Okudah, OSU also signed Wade, another 5-star corner who is ranked 2nd in the country at his position. Also on that list are 4-stars Amir Riep, Kendall Sheffield (JUCO transfer), and Marcus Williamson, and 4-star safety Isaiah Pryor to help fill in for Hooker. The secondary will be the youngest unit out there, but could be one of the best.
Class Darkhorse
Elijah Gardiner, WR. 

It's difficult to find a darkhorse in a field of mostly 4- and 5-star players, so I'll pick the only 3-star that isn't a kicker. Gardiner is one of three wide receivers in the 2017 class but his height could make him a valuable target. OSU loves to rely on smaller slot or hybrid receivers, spreading the ball across the field to stretch the defense and create holes, but a bigger target might help them out (even though the other wide receiver commits are just as tall).

Best Name
Jerron Cage
GIF to Summarize the Class
Penn State
If Penn State were a baseball team, they'd be the team with a half decent pitching staff and relies heavily on the three-run home run. They were 8th in the conference in first downs per game, but blew away the conference in explosive passing plays: 65 completions of 20+ yards (Indiana 2nd with 52), 38 of 30+ yards (Indiana 2nd with 26), and 23 completions of 40+ yards (Indiana 2nd with 16). Despite having Saquon Barkley, one of the best backs in the conference, their rushing numbers from scrimmage were rather pedestrian, especially compared to the passing game.
Penn State polished off a top 20 recruiting class (with three wide receivers) with 11 4-star players and 5 in the top 250.
Top Recruit
Lamont Wade, CB. 

For as good as Penn State was in the offensive big play, the defense allowed their fair share, specifically the shorter pass plays. They allowed 120 pass plays of 10+ yards, 2nd most in the conference behind Northwestern. Wade is a good addition that can hopefully improve that aspect of the defense.

Biggest Need
Run stuffer. 

Last year's biggest need (O-Line) was satisfied and Penn State improved greatly in the offensive trenches. Defensively, Penn State allowed opponents to score on almost 90% of their red zone possessions, one percent away from being the worst in the conference, yet they led the conference in sacks. This tells me they need an enforcer, either on the line or a linebacker, who can disrupt the offense when it isn't just a pass play.

Top Recruit to Fill Need
Ellis Brooks, ILB. 

Michigan was after Brooks for quite some time but he confirmed his commitment to Penn State a few days before NSD. Brooks is a huge body, 6' 2" and 233 pounds, with impressive balance and speed to create a relentless pursuit of the ball carrier. He'll be an instant impact freshman for the Nittany Lions behind the line.

Class Darkhorse
Brailyn Franklin, ATH. 

Franklin played a lot of outside linebacker in high school, so he could follow Brooks to play linebacker, but he also could be the receiving threat that Penn State needs. His quickness in tight spaces could make for a quality slot receiver.

Best Name
Mac Hippenhammer
GIF to Summarize the Class (from PSU's perspective)
Rutgers
This Rutgers class is so un-Rutgers, I don't really know what to do with myself. We all know about Rutgers' woes from 2015 and 2016, but there is reason for optimism in this class. They won't be Big Ten champs anytime soon, heck I don't think they'll win five games next year, but there is a good core of players to build around here.
Janarion Grant, their best player who went down with a torn ACL last year, will return for a 5th year, which is a blessing for the offense that didn't have any way to move the ball. Statistically they were one of the worst teams in FBS last year, 112th in S&P+ rankings to end the year, but Chris Ash is just getting started, and the program succeeded in #FencingTheGarden this year; 16 of their 25 commits are from New Jersey.
The 2017 class netted 3 4-star recruits and landed 41st nationally, the highest finish since 2012 when they were 24th.
Top Recruit
Micah Clark, OT. 

Gotta start in the trenches. Clark is a 4-star, top 20 lineman from New Jersey who had offers from Alabama, Clemson, and Michigan before selecting hometown Rutgers. Ash is starting to throw his weight around with some of the more highly touted recruits; the hometown discount certainly helped but it isn't easy to convince a 4-star lineman to pick a program with 6 wins in 2 seasons.

Biggest Need
Linebackers. 

Rutgers has plenty of needs; quarterback comes to mind as do linemen, but the defense is such a mess, they need a leader and a playmaker to start to create some cohesion in the unit and force opposing offenses to gameplan differently.

Top Recruit to Fill Need
Tyshon Fogg, OLB. 

Fogg, a 4-star from Baltimore, is an excellent tackler; in his highlight tape he is all over the field and adept at shedding blocks to pursue the ball carrier. He is very patient to let the play develop and then explodes past the blockers to make the tackle. He could be the guy for Chris Ash.

Class Darkhorse
CJ Onyechi, OLB. 

Like Fogg, Onyechi is quick to the ball but he is a one-dimensional player. In his film, he plays up on the line and sprints into the backfield on every play; college running backs and pulling guards that are quicker than high schoolers will blow that up every time; he'll have to add some moves to his arsenal to really blossom.

Best Name
Olakunle Fatukasi
GIF to Summarize the Class
The East rounded out the 2017 cycle with teams ranked 2nd, 5th, 15th, 18th, 34th, 42nd, and 61st, a very respectable finish to the year. If the recruiting classes are any sort of foreshadow to the success of the teams on the field, then I think we can expect another 3-horse race in the conference.
Header photo: Getty Images

Latest posts by Bill Getschman
(see all)