The Big Ten West is wide open this year. The reigning division champion, Wisconsin, is losing a lot of productivity, Nebraska loses a program legend in Tommy Armstrong, and the other five teams just seem to beat each other up and see who can finish the closest to .500. There are lots of new faces coming to town; Minnesota hired PJ Fleck just before the New Year, Purdue hired WKU's Jeff Brohm, and even though Lovie Smith is entering his second year coaching, got to experience his first Signing Day with Illinois. Here is a rundown of each school's class on the big day.
Below are the class ranks (conference ranks in parentheses) for all of the Big Ten West schools (considerably worse than the East).
| | | | | |
| --- | --- | --- | --- | --- |
| | Scout | Rivals | 247 | 247 Composite |
| Illinois | 35 (7) | 47 (10) | 47 (9) | 44 (10) |
| Iowa | 40 (9) | 39 (8) | 34 (6) | 41 (8) |
| Minnesota | 38 (8) | 55 (12) | 61 (13) | 57 (12) |
| Nebraska | 18 (5) | 20 (5) | 24 (5) | 23 (5) |
| Northwestern | 47 (11) | 51 (11) | 50 (11) | 48 (11) |
| Purdue | 78 (14) | 65 (14) | 73 (14) | 69 (14) |
| Wisconsin | 51 (12) | 33 (7) | 38 (8) | 40 (7) |
Illinois
Illinois had a tough season on the football field. In Lovie Smith's first season as head coach, Illinois finished 3-9 without a lot of optimism; they had one of the worst offenses in the Big Ten and were blown out in many of their competitions (average margin of loss was 24 points). While much of that can be attributed to senior QB Wes Lunt's injury, the Illini still played without much of an identity, which often happens under a first year coach.
Smith was hired after Signing Day last year, making this offseason his first full recruiting cycle as Illinois's head honcho. And it is evident that he still has some good connections from his time as the Buccaneers' head coach as he has managed to land five commits from the state of Florida, such as defensive end Owen Carney (Miami Central), who held impressive offers from the likes of FSU, Georgia, and LSU. That said, Illinois missed out on some top in-state talents like Jeff Thomas, but for now the class is decent.
It is a smart class, focusing on the interior (7 linemen) and a few skill positions (4 WR, 2 RB), though Illinois failed to net a 4-star recruit, just like last year.
Top Recruit
Ricky Smalling, WR. 

This is a big get for Illinois. One of my storylines last year was about Illinois's inability to recruit inside the state lines, but Smith has done much better this year by landing 9 in-state players and 6 more from bordering or other Midwest states. Smalling appeared on

Gus Ramos' list of recruits who can help Illinois immediately

; with 2 of the 3 top pass catchers graduating (Justin Hardee, Zach Grant), Smalling will likely see the field from day one.

Biggest Need
Offensive Line, Defensive Line. 

Lots of needs here. Illinois had the second worst offense in the Big Ten, only compiling 315 yards per game and scoring less than 20 points per game, an alarming lack of productivity and playmaking on the offensive side of the ball. Adding players Smalling helps, but if the quarterback can't stay vertical and the running game can't blossom, it won't really matter. I've also included defensive line simply because of attrition; Dawuane Smoot, Chunky Clements, and Gimel President are all graduating and are leaving the line with lots of holes to fill.

Top Recruit to Fill Need
Kendrick Green, DT; Larry Boyd, OG. 

Green is a little undersized to play a true NT, but with a college conditioning program he could get there. He played up and down the defensive line in high school, taking some snaps at end, some at three-tech, and some directly over center, so he brings a friendly versatility to Smith's group, but he has big shoes to fill. Boyd's size is the last problem he could have, weighing in at 6'5" and 310 pounds. As a true guard, he could start immediately.

Class Darkhorse
Vederian Lowe, OT. 

Lowe is a blank canvas for a coaching staff. He certainly has the size (6' 4", 335 pounds) to play tackle, but might not have the agility or flexibility to match up with some of the quicker Big Ten defensive linemen (like Iowa's incoming 5-star DE AJ Espensa).

Best Name
Olalere Oladipo
GIF to Summarize the Class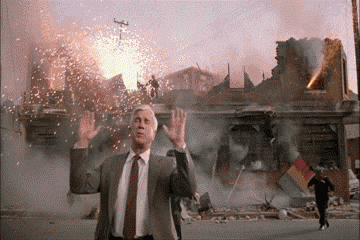 Iowa
Kirk Ferentz continues to amaze. After losing to North Dakota State and barely beating Rutgers, Iowa defeated Michigan and Nebraska en route to a bowl game embarrassment for the 2nd year in a row.
The offense is set to lose QB CJ Beathard and RB Leshun Daniels, and even though Akrum Wadley returns for his senior year, the Hawkeyes missed out on one of the best RBs in the class in Eno Benjamin and hometown 4-star WR Oliver Martin. Iowa's (mostly) stout defense is losing Jaleel Johnson, who singlehandedly embarrassed the Michigan offensive line, and Thorpe Award winner Desmond King, leaving many holes to fill across the roster.
Iowa closed strong, signing 5 commits within 3 days of Signing Day, surrounding class gem AJ Espensa with 4 corners and 2 safeties, though adding more than one 2-star linebacker would have helped too.
Top Recruit
AJ Espensa, DE. Espensa can do it all from the defensive end position. He can run right around the tackle to the quarterback, or he can right right through the tackle to the quarterback. At 6' 5" and 260 pounds, Espensa can spare to put on some muscle but his film reminds me of Chris Wormley; he can use brute strength to create havoc, but he also takes what the offense is giving him and recognizes plays developing faster than most players.

Biggest Need


Wide receiver. Matt Vandeberg's foot injury crushed the Iowa passing game last season. Their leading target in 2015, Vandeberg broke his foot in practice in September and with him, down went the Hawkeye air raid. The staff missed big time on Martin who could have brought them immediate production; the only receiver with more than 500 yards receiving in 2016 is graduating, the second-leading receiver was Wadley, and the third-leading receiver was a tight who is also graduating. Vandeberg's request for a medical redshirt was approved and he will return for 2017, but the problem persists: after Vandeberg, what will Iowa do?
Top Recruit to Fill Need
Brandon Smith, WR. 

Smith is one of three wide receiver commits in this class, which is still a problem for the Hawkeyes. That said, Smith has some potential. He has good hands but not a lot of speed, which is on par with most of Iowa's offensive scheme. With the lack of depth at this position for Iowa, I'll bet that most teams bring a safety to help with Vandeberg, so Smith will have to catch everything coming his way to spread the attack.

Class Darkhorse
Ivory Kelly-Martin, RB. 

Iowa has always had a good running game; last year they had two rushers eclipse the thousand yard mark. This year, Wadley will be the featured back, but after him, they don't have much. Kelly-Martin,one of two running back commits in the class, is extremely fast and will complement Wadley's bowling ball style nicely, so long as the offensive line can make the holes.

Best Name
Djimon Colbert
GIF to Summarize the Class
Minnesota
The PJ Fleck era begins. Under former head coach Tracy Claeys, the recruiting was paltry but the few commits he had were talented and fit the system well. How much Fleck changes and how soon will be interesting to watch as he flipped nearly half of his Western Michigan commits in his first week on the job (19 commits came after Fleck was hired on 12/30/16).
Minnesota hit a home-run with this hire if you ask me; with the sexual assault scandal unearthed late last season and a wide open race in the Big Ten West, a guy like Fleck found his Power 5 stepping stone and the university can start anew.
On paper, the 2017 recruiting class isn't great, but Fleck beat a few Power 5 programs last year and kept the Cotton Bowl closer than I was expecting against Wisconsin; with Power 5 resources and recruits that are hand picked for his hyper and chaotic system, Minnesota might surprise some people next year (especially when they get to play Northwestern, Purdue, and Illinois as three of their conference opponents).
Top Recruit
Blaise Andries, OT. 

You can't go wrong with a huge tackle. Andries is the top ranked player in Minnesota, turning down offers from Oklahoma and Florida to stay home and play for the Gophers. His 6' 6", 299-pound frame are perfect proportions for a tackle along with quick and agile feet that oftentimes bring him to the second level. I can't help but wonder if his Minnesota high school football level of competition held him back from being a 4-star or higher.

Biggest Need
Quarterback, Secondary. 

When you lose an institutional legend like Mitch Leidner, his position will always be one of need. Minnesota's passing defense allowed 41 passing plays of 20 yards or more, 2nd most in the Big Ten, but was top 5 in nearly every offensive category, which is an obvious and alarming need for play-making secondary.

Top Recruit to Fill Need
Kendarian Handy-Holly, S. 

Minnesota signed five corners and one safety, the aforementioned Handy-Holly. He is the highest rated of the bunch and was not a Western commit before committing to Minnesota, also turning down offers from Florida, Ole Miss, and Kentucky. He takes huge strides and can cover the field in no time; his time as a receiver in high school will come in handy for jump balls. A native of Alabama, Fleck will likely return to this fruitful ground to recruit future players.

Class Darkhorse
Dominik London, RB. 

At only 5' 8", you might think London is undersized to be a Power 5 running back, but then again, Mike Hart was only an inch taller and then became Michigan's best rusher in history. London has been committed to the Gophers since the summer of 2016, and as a Minnesota native, he wasn't going anywhere but here. Western Michigan was 77 yards away from having two thousand-yard rushers like Iowa, so it's no secret that Fleck will run the ball if he has the weapons – London could fit the bill.

Best Name
Kendarian Handy-Holly
GIF to Summarize the Class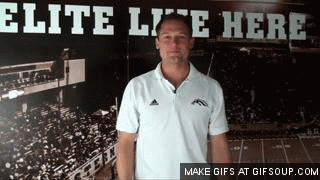 Nebraska
Like Michigan, Nebraska has some rebuilding to do. They are losing a lot of major contributors, namely Tommy Armstrong, the Perry Ellis of college football, leading wide receiver Jordan Westerkamp, leading rusher Terrell Newby, and leading tacklers Joshua Banderas and Nathan Gerry, finding themselves 122nd in Connelly's returning production.
Nebraska struggled mightily when Armstrong was unavailable (62-3 loss to Ohio State and 38-24 bowl loss to Tennessee), so how will they manage moving into a new generation of Nebraska football? Like it has been ever since the conference went to East and West divisions, the Big Ten West will be between Nebraska and Wisconsin, but they have a brand new identity moving into this season.
They finished strong on Signing Day to round out a top 25 class nationally. 6 4-star recruits, 3 top players from their states, and a lot of potential playmakers make for a bright future in Lincoln.
Top Recruit
WR Tyjon Lindsey. 

Lindsey defected from OSU shortly after the Army All-American bowl game and turned down a generous offer list to land with the Huskers. He'll take over for Westerkamp right away; though he's only listed at 5' 9", he is lightning quick and an amazing athlete (ranked first in Nevada) coming out of powerhouse Bishop Gorman in Las Vegas.

Biggest Need
Offensive skill positions. 

Nebraska is losing plenty of starters so finding a new offensive identity and leaders will be no easy task. In 2016, Nebraska took 4-star QB Patrick O'Brien from California, redshirting him. This year, Nebraska signed 4-star QB Tristan Gebbia, so they are in a similar boat as Michigan with Brandon Peters and Christian McCaffrey with whom to start. Outside of Tyjon Lindsey, Nebraska is taking three more wide receivers and two tight ends, a clear effort to carry over the successful passing game from last season.

Top Recruit to Fill Need
Aside from Lindsey, wide receiver Jaevon McQuitty is an additional smaller type wide receiver who will complement the unbelievably massive incoming tight ends (6'8" and 6'7"). Experience is one thing, but whoever ends up quarterbacking the Huskers will have plenty of targets.
Class Darkhorse
Willie Hampton, OLB. 

One of Nebraska's top early enrollees was Avery Roberts, inside linebacker from Maryland who is shaping up to be a total stud. In a few years, Hampton might be right next to him; he runs a 4.5 40-yard dash and reminds me very much of Michigan's OLB commit Jordan Anthony in terms of sideline to sideline speed and pursuit. Hailing from American Heritage, one of the best high school football programs in the country, he might be a 4-star recruit had he come from a different state.

Best Name
Elijah Blades
GIF to Summarize the Class
Northwestern
Opposite of Nebraska, Northwestern's stats were equally middling yet the record didn't reflect it; 7-6 doesn't accurately represent the team that defeated Pitt, the only team that defeated the national champions. Despite losing to Western Michigan and Illinois State early on, Northwestern turned it around with losses only to Nebraska, Wisconsin, Ohio State, and Minnesota.
Northwestern is in pretty good shape in terms of returning production; Clayton Thorson and 1500-yard rusher Justin Jackson, though losing Austin Carr will certainly hurt. Defensively, they return most of the primary contributors, though the passing defense needs help at the line of scrimmage.
Northwestern made news when DT Joe Spivak chose a walk-on role with them rather than a full ride to MSU. Past him, the class is small (only 19 commits), but the average player rank of .8512 is the highest since 2014, when Thorson and Jackson committed.
Top Recruit
Earnest Brown, SDE. 

Brown, the only 4-star in the class, boasts an impressive offer list but has been committed for almost a year. 247 has him as a top 100 player and was the beneficiary of a massive ratings bump starting around Thanksgiving. A US Army All-American, Brown is a very strong and quick off-the-line defender with a good knack for finding the ball quickly. He'll fit in well on Pat Fitzgerald's aggressive defense.

Biggest Need
Cornerback. 

NW allowed 130 10+ yard passing plays, most in the conference, and the deep plays could use help as well, allowing 20 plays of 30-39 pass yards. I put cornerback as a need rather than safety because of the shocking number of short pass plays allowed; a good cornerback in press coverage is one of the hardest things to beat (just ask anyone who had to throw near Jourdan Lewis), and that could be a big step for Northwestern to compete in the West.

Top Recruit to Fill Need
Cameron Ruiz, CB. 

Taking three safeties in this class, Ruiz is also the

only

recruit to fill this need. Northwestern's returning defense ranks 22nd per Connelly, so even though the position group needs to improve, they didn't necessarily need to do so via recruiting. At 5' 10" and 165 pounds, he is undersized, but that never stopped Jourdan Lewis, so I will be curious to see how he will be integrated into the system.

Class Darkhorse
JR Pace, S. Pace is aggressive, so he fits Fitzgerald's defense well. That said, he loves to go for the big hit (at least on his highlight film), which could cost him in the open field against better competition. Tons of potential though.
Best Name
Jace James
GIF to Summarize the Class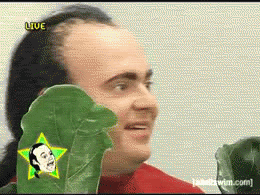 Purdue
Call me crazy – but Purdue might be okay next year. QB David Blough is a loose cannon in the pocket, a do or die gunslinger that was 3rd in the conference in passing yards but also threw the most picks (21) and had the second worst passer rating. It's not like he had much of a choice though; Purdue's run game averaged a conference worst 3.2 yards per carry and only 1154 yards throughout the season.
The 2017 recruiting class, which finished 68th nationally and last in the Big Ten, perpetuates the style but hopefully will fix the run game: 6 wide receiver commits, 2 more under the "athlete" title, and five offensive linemen.
Top Recruit
TJ Jallow, CB (JUCO transfer). 

Jallow is the 7th ranked CB coming out of the Junior College circuit, but is insanely fast (4.33 40-yard dash) and boasts a 38" vertical leap; what he lacks in technique he makes up for in sheer athleticism. In the fast paced world of the Big Ten West (except for Wisconsin), he'll fit in well, and Purdue needs all the help they can get.

Biggest Need
Anybody defensively, specifically pass rush. Purdue had the conference's worst passing defense efficiency, allowing 22 passing touchdowns (conference worst). The opposing completion percentage and yardage numbers aren't as ghastly, but they need a better front seven to make it harder on opposing teams to move the ball, like the old days of Ryan Kerrigan wreaking havoc in West Lafayette.
Top Recruit to Fill Need
Jallow would be the top recruit in this category, but in terms of pass rush, Purdue signed 3-star defensive end Giovanni Hightower (a former WKU commit that followed Brohm), JUCO transfer defensive end Kai Higgins, and defensive tackle Allen Daniels, a 300-pound tackle to clog the middle.
Class Darkhorse
Nike Sipe, QB. A 3-star from California, Sipe has a lengthy release but a very strong arm and should fit the bill for the Purdue air raid should Brohm continue with that particular brand of offense. Dual threat QB Griffin Alstott is also in this class so there will be some future competition, but Sipe's arm could be the difference maker.
Best Name
LaPerion Perry
GIF to Summarize the Class.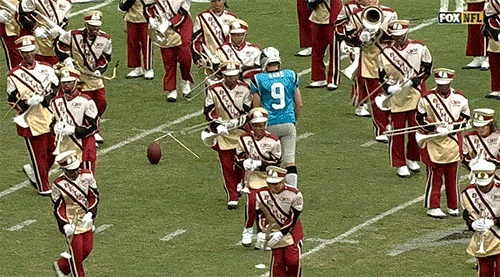 Wisconsin
Wisconsin never has good recruiting classes but is always a good team, because they have a simple formula: recruit huge linemen from Wisconsin, Iowa, or Illinois, and a fast back to run behind them. It's worked for them so far; in 2016 they had the 32nd ranked class and went 11-3; 2015 they had the 40th class and went 10-3; 2014 33rd ranked, finished 11-3; 2013 38th ranked, finished 9-4. It doesn't matter where they end up nationally, they always are in the postseason conversation.
The team is losing lots of talent on offense, primarily Corey Clement, Dare Ogunbowale, and Robert Wheelwright, but they landed multiple huge linemen from Wisconsin, Iowa, and Illinois, and have rising sophomore Bradrick Shaw to take the brunt of the running game. Defensively, the interior is losing TJ Watt and Vince Biegel, two very capable linebackers who were seemingly everywhere this season, but pass the buck to Jack Cichy and TJ Edwards.
This recruiting class is textbook Wisconsin, even if it is ranked lower than normal. Only 17 recruits is the lowest total since they took 12 in 2012, and the average player ranking of .841 (only one 4-star) would worry programs that haven't been as impervious to the ups and downs of recruiting as Wisconsin has been.
Top Recruit
Kayden Lyles, OG. Big surprise here. 4-star 320 pounder from Wisconsin. Losing top prospect Ryan Ramczyk to the draft will undoubtedly hurt, and the rest of the line is extremely young, so Lyles could compete for a starting spot if someone needs to kick out to the tackle spot.
Biggest Need
Quarterback. I am not an Alex Hornibrook fan. Hot take: Wisconsin beats Michigan if Bart Houston starts rather than Hornibrook, but Houston will graduate so it's Hornibrook or bust in 2017. Malik Zaire is rumored to land at Wisconsin via grad transfer, if that happens then I will change my tune, but for now here's where I stand. The run game has always been and always will be Wisconsin's bread and butter, but Hornibrook hasn't cut it against the best defenses (9-26 and 3 INTs vs Michigan, 16-28, 1 TD and 1 INT vs Ohio State).
Top Recruit to Fill Need
Jack Coan, QB. Coan fits the bill of Wisconsin quarterbacks of the past; tall, kinda athletic, a big arm and a good field general. As an early enrollee, should he compete for the starting spot, he'll rely heavily on reading defensive packages to optimize the run game and pass only when he needs to.
Class Darkhorse
Alex Fenton, TE. At 6' 7", Fenton will feel right at home in the forest of Wisconsin linemen, but he comes to college for game ready than current starting TE Troy Fumagalli was when he arrived on campus. Wisconsin graduates tight end Eric Steffes, leaving only one who's seen the field on the roster, so Fenton could compete for playing time from the outset. He'll fit the offense quite well.
Best Name
Andrew Van Ginkel
GIF to Summarize the Class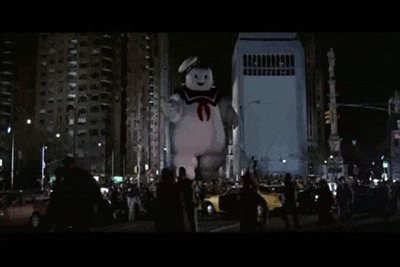 The Big Ten did not finish strongly, other than Nebraska at 23rd in the nation, no team finished higher than 40th. And that will show come fall, the two highest ranked teams will undoubtedly be the division's best, though there could be a darkhorse (Northwestern) that makes things interesting. For now, thanks for following along for another fun Signing Day!
Header photo: John Autey, Pioneer Press

Latest posts by Bill Getschman
(see all)