Since the last Michigan baseball update, the team has played themselves into the top of the Big Ten conference standings, leading the conference in both overall wins and winning percentage with an impressive record of 28-10. At 8-3 in conference play, only Minnesota (9-2) has a better record, and even though the Gophers beat Michigan twice, I'm still not convinced that they are a better team.
It turns out that the 19-3 trouncing of Eastern Michigan was indeed a sign of things to come for Michigan. They return to Ann Arbor as winners of 7 of their last 8 games, including a 7-game win streak over Nebraska, Toledo, and Iowa, before a tough home and home series with Michigan State.
Nebraska came to Ann Arbor at a bad time, facing Michigan after they had just lost 3 frustrating games. Michigan put up 10 runs in Game 1 of the series, which was broadcast for all to see on Big Ten Network. Leadoff man Jake Bivens walked 4 times, OF Matt Ramsay and 2B Ako Thomas each collected two clutch RBI hits early in the game to put Nebraska on their heels. Though Nebraska showed some life late in the game with 3 runs in their half of the ninth, it would not be enough and Michigan took the game by a final score of 10-6. Nebraska drew first blood in Game 2 with 2 runs in the top of the 4th inning, but Michigan responded with 2 runs of their own from another clutch 2-RBI hit from Thomas. Michigan put up a 5-spot in the 6th inning, beginning with a leadoff walk from Cody Bruder, a double from Drew Lugbauer, another Thomas hit, and some sloppy Cornhusker pitching and defense. That would be all Michigan would need, winning Game 2 with a final of 7-2. Senior LHP Evan Hill threw a gem in Game 3, holding Nebraska to only four hits and one run scored in seven innings of work. Bruder (4-4, 2 RBI, 2 R) and Lugbauer (2-3, 3 RBI) supplied the offense again en route to a 6-1 win and a sweep.
In a midweek single game matchup with MAC opponent Toledo, Michigan found themselves down 1-0 in the 7th until Ako Thomas led off the inning with a triple and Matt Ramsay drove him in with a sac fly. Michigan would take the lead for good off a Harrison Wenson home run in the bottom of the eighth, sealing a successful homestand and setting the mood before leaving for Iowa.
In Game 1 against what turned out to be a thrilling comeback win for Michigan, Ako Thomas (again) started the scoring in the top of the 3rd with a leadoff single. Michigan led 5-0 and Brett Adcock was cruising entering the 6th inning, when Iowa put together a 4-run rally, until Carmen Benedetti came on in relief to slam the door. Michigan would score 3 more insurance runs and relievers Bryan Pall, William Tribucher, and Jackson Lamb all threw a scoreless inning in relief to seal a Game 1 victory by the score of 8-4. The bats exploded for 12 runs in Game 2, including multi-hit games from Benedetti, Ramsay, and Bruder, multi-RBI games from Wenson, Bruder, and Lugbauer, and multi-runs scored from Bivens, Ramsay, and Benedetti. Leading 12-4 entering the bottom of the 8th inning, it took 5 Michigan pitchers to get the last 6 Hawkeyes out. Iowa would rally for 3 runs in the 8th inning and 2 in the 9th, before Bryan Pall came on to strike out the last batter to end the game and seal nerve-wracking a 12-9 victory, their 7th straight. In Game 3, other than a 2-run bomb from DH Dominic Jamett, the first of his career, the offense could only push one run across. Iowa would take the series finale 8-3, beating up on many tired Michigan arms.
Top Performers
2B Ako Thomas. The freshman really found his groove at the plate these past few weeks. In the last 8 games, Thomas hit .346 with 4 clutch RBI and 6 runs scored. This type of production from the bottom of the order is what will separate Michigan from the rest of the competition.
OF Cody Bruder. The senior centerfielder raised his team best average to .386, hitting 13-27 (.481) with 7 runs and 7 RBI over the past two weeks. He sits 2nd on the team with 35 RBI and 71 total bases, and first in hits (his 59 is also first in the B1G) and average (4th in the B1G). His hitting streak is now at 20 games.
1B/DH Drew Lugbauer. More like Slugbauer, amirite? The team's first sacker has stepped up in some clutch situations, usually with a double down the line or a dinger in the late innings. His .488 slugging percentage is 2nd on the team to Harrison Wenson, 11 doubles and 32 RBI (6th in B1G) are both 3rd on the team. Despite only getting 7 hits in these 3 series, he also collected 6 RBI and scored 5 runs, many of which were when the team needed them most.
Looking Ahead
Michigan has 3 games against Michigan State this coming weekend; home games on Friday and Sunday and a trip to East Lansing on Saturday. Michigan State won the first matchup a few weeks ago, but since it was a late addition to the schedule it did not count towards their conference record and Michigan's arms were worn out from a cold and tough series against conference's best Minnesota.
Michigan State has walked the least in the conference, with only 123 in 37 games. While that may seem like an advantage for Michigan's sometimes wild staff, MSU has also struck out the fewest times in the conference, with only 219 K's (Minnesota is 2nd with 226). They have the fewest double plays in the conference and 3rd most sacrifice hits which all points to one thing: situational hitting. MSU loves to bunt runners over, put on a hit and run, or do whatever else they can do to manufacture runs to counter their lack of power (17 home runs is 11th in the conference). Michigan State hits to contact; it is imperative that Michigan's pitchers throw strikes and play sound defense because MSU head coach Jake Boss will find a way to get that run across.
At 27-10 and 8-4 in the Big Ten, Michigan State looks about equal to Michigan on paper, but the two teams are trending in opposite directions. After losing 4 of their last 6 (including a loss to 7-31 Purdue), Michigan State seems to be fading after an incredible 25-6 start. Conversely, Michigan is finding a nice rhythm, has won 7 of their last 8, including a sweep against a very good Nebraska team. The scene is much different from the snow and slush from weeks ago, and I expect the results to be different too. Michigan's pitching staff will be well rested after a much needed 5 day break before MSU comes to town.
Rankings
Michigan saw a lot of love in (some of) the most recent edition of the weekly polls; beating Nebraska was a solid resume builder and taking two of three from Iowa, who was a tournament team last year, also helps their case moving up.
Baseball America: Up 2 spots to 16
Perfect Game: Up 6 spots to 16
Collegiate Baseball News: Unranked
D1Baseball: Unranked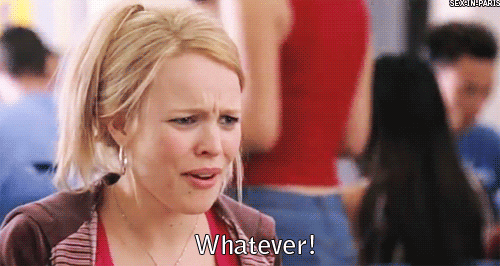 Although Michigan State's stock has dropped recently, their 27-10 record is still impressive and they are not to be taken lightly. Taking three games from them could move the Wolverines up a few spots.
Overall
Michigan needs to continue to win in order to garner the most favorable possible playoff scenario. There have been some rumors circulating that they could host their own regional if they win the Big Ten, but I think that is highly unlikely given the powerful southern schools dominant records. That said, many pundits still consider Michigan and Minnesota to be the biggest fish in a small conference pond, to which I say:
Just keep winning.
Photo Credit: Michigan baseball
Born in east Michigan, schooled in west Michigan, live in mid Michigan. Craft beer nerd, cinephile, Oreo enthusiast.
Latest posts by Bill Getschman (see all)