Check out the full list of Michigan's 2020 football commitments:
1. CB: Andre Seldon, 5'9" 155lbs. Belleville, MI (Belleville)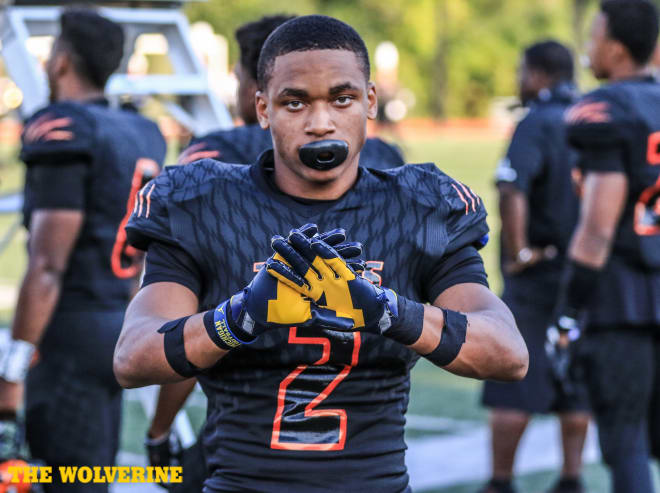 Seldon is a player that will get overlooked because of his size but there may not be a better cover man in this class than the Belleville star. He's all about Michigan and will be a big reason why the staff signs a big in-state class in 2020 and even in 2021. He received a good ratings boost in the winter and should continue to climb the rankings as more film and camp performances come out.
2. TE: Nick Patterson, 6'3" 215lbs. San Antonio, TX (San Antonio Christian)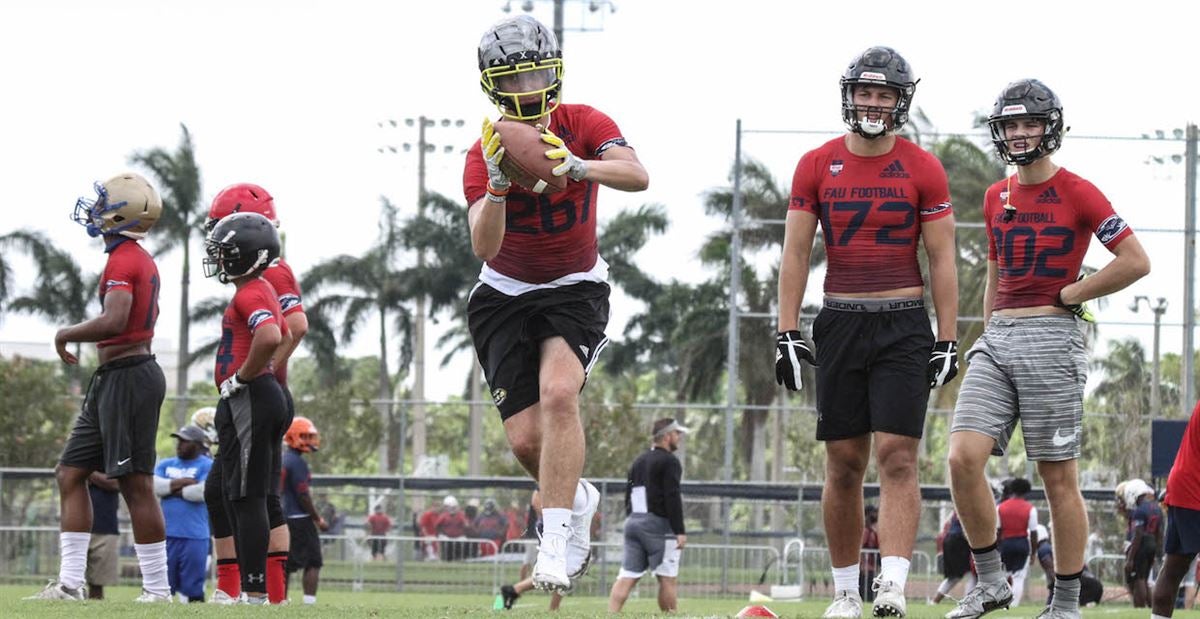 Patterson is the younger brother of Shea and was one of the first additions to this class. Much bigger than his brother, Nick is a versatile h-back/tight end prospect with a good frame and athleticism to go along with some reliable hands. He has a ways to go physically like most junior recruits but with natural maturing and time in the weight room could make him a nice addition to the tight end depth chart.
3. QB: JD Johnson, 6'4" 210lbs. Phoenix, AZ (Pinnacle)
Johnson joined the class right after the 2019 Early Signing Period and all within the same month of receiving his offer and visiting Ann Arbor for the first time. He's in a similar mold as current Michigan quarterback, Dylan McCaffrey, as he uses his height, arm talent and accuracy to pick apart defenses.
4. LB Osman Savage, 6'1" 220lbs. Baltimore, MD (St Frances Academy)
Savage committed to the Wolverines back in late January, giving Michigan its first break into St Frances Academy in Baltimore. The four-star linebacker can play all over the place thanks to his mix of size and speed. With linebacker being a need in this class, this was a big get to add alongside Cornell Wheeler.
5. OL Micah Mazzccua, 6'5" 290lbs. Baltimore, MD (St. Frances Academy)
Michigan looks to have gotten in at the right time with Mazzccua as he started to really gain steam on the recruiting trail when he made his decision. He has all the physical traits necessary to be a standout lineman and comes from one of the best high school programs in the country. Another nice prospect for Ed Warriner to work with.
6. OL Zak Zinter, 6'6" 300lbs. North Andover, MA (Buckingham Browne & Nichols)
If you like old school style, ground and pound, domination, play entire the second whistle type of offensive lineman, Zinter is your kind of guy. Though he's playing against a little lower level of competition on a weekly basis in Massachusetts, he absolutely dominates from the interior line. He has the size to play tackle but guard looks to be his future position and one that he should excel at throughout his career.
Photo Credit: Patrick Barron/MGoBlog