Check out the full list of Michigan's 2020 football commitments:
1. CB: Andre Seldon, 5'9" 155lbs. Belleville, MI (Belleville)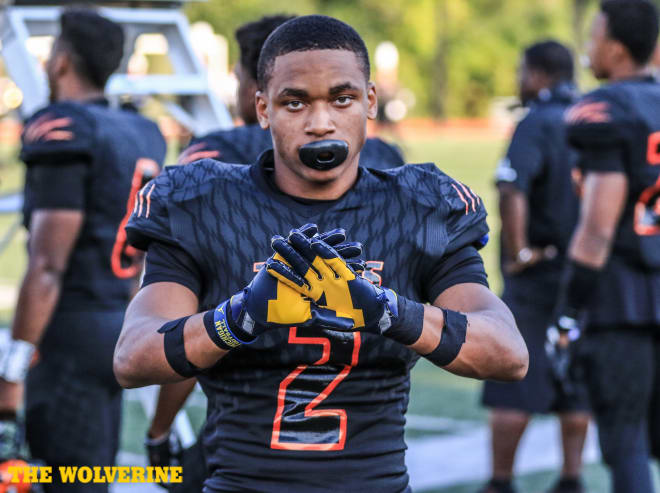 Seldon is a player that will get overlooked because of his size but there may not be a better cover man in this class than the Belleville star. He's all about Michigan and will be a big reason why the staff signs a big in-state class in 2020 and even in 2021. He received a good ratings boost in the winter and should continue to climb the rankings as more film and camp performances come out.
2. TE: Nick Patterson, 6'3" 215lbs. San Antonio, TX (San Antonio Christian)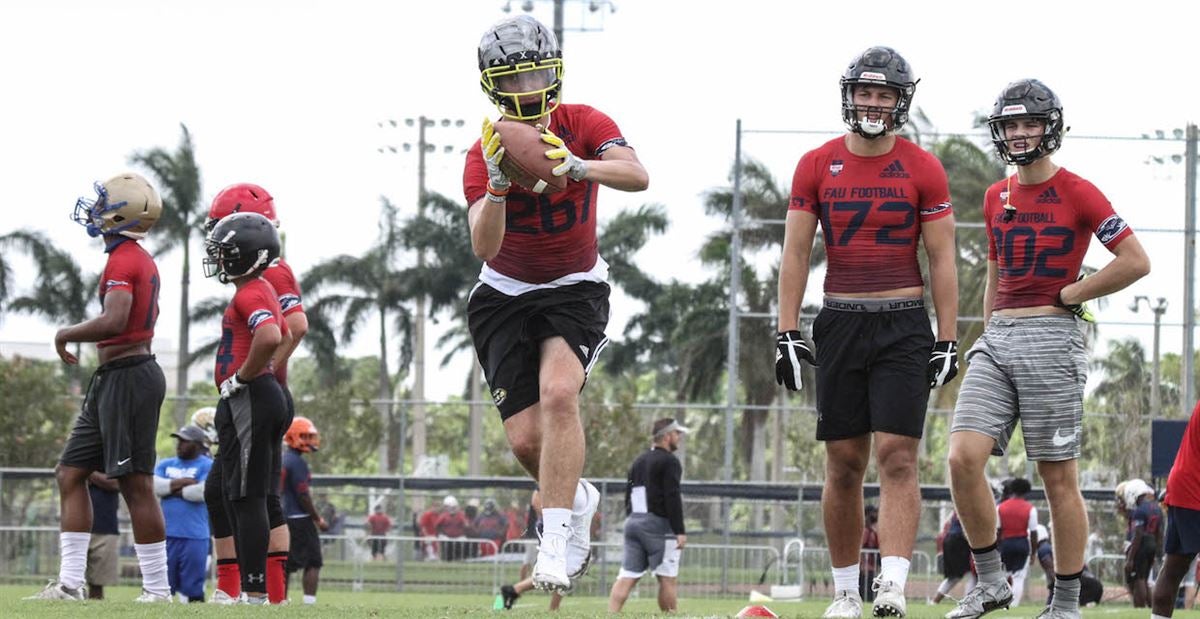 Patterson is the younger brother of Shea and was one of the first additions to this class. Much bigger than his brother, Nick is a versatile h-back/tight end prospect with a good frame and athleticism to go along with some reliable hands. He has a ways to go physically like most junior recruits but with natural maturing and time in the weight room could make him a nice addition to the tight end depth chart.
3. LB Cornell Wheeler, 6'1" 215lbs. West Bloomfield, MI (West Bloomfield)
Wheeler is a local product whose addition has flown under the radar a bit. But it's a good one. The state is packed with talent in this class and the next, and both Wheeler and Andre Selden are close with a lot of those players. Add in the big hitting, tone setter being a great fit for the inside of Don Brown's defense and the need for high-quality linebackers in this class, and he's a really nice get and fit.
4. QB: JD Johnson, 6'4" 210lbs. Phoenix, AZ (Pinnacle)
Johnson joined the class right after the 2019 Early Signing Period and all within the same month of receiving his offer and visiting Ann Arbor for the first time. He's in a similar mold as current Michigan quarterback, Dylan McCaffrey, as he uses his height, arm talent and accuracy to pick apart defenses.
5. LB Osman Savage, 6'1" 220lbs. Baltimore, MD (St Frances Academy)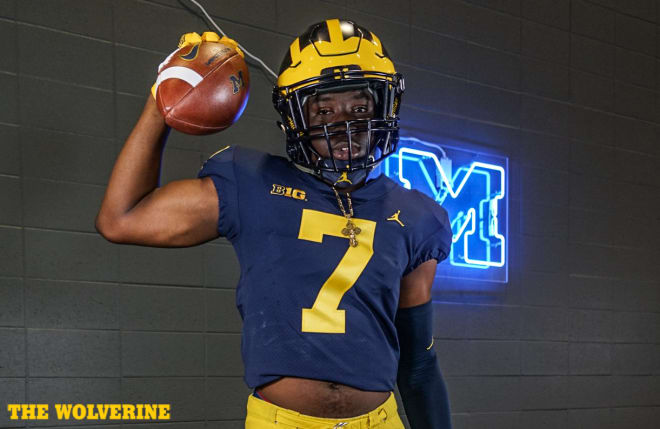 Savage committed to the Wolverines back in late January, giving Michigan its first break into St Frances Academy in Baltimore. The four-star linebacker can play all over the place thanks to his mix of size and speed. With linebacker being a need in this class, this was a big get to add alongside Cornell Wheeler.
6. OL Micah Mazzccua, 6'5" 290lbs. Baltimore, MD (St. Frances Academy)
Michigan looks to have gotten in at the right time with Mazzccua as he started to really gain steam on the recruiting trail when he made his decision. He has all the physical traits necessary to be a standout lineman and comes from one of the best high school programs in the country. Another nice prospect for Ed Warriner to work with.
7. OL Zak Zinter, 6'6" 300lbs. North Andover, MA (Buckingham Browne & Nichols)
If you like old school style, ground and pound, domination, play entire the second whistle type of offensive lineman, Zinter is your kind of guy. Though he's playing against a little lower level of competition on a weekly basis in Massachusetts, he absolutely dominates from the interior line. He has the size to play tackle but guard looks to be his future position and one that he should excel at throughout his career.
8. OLB Nikhai Hill-Green, 6'2" 230lbs. Baltimore, MD (St. Frances Academy)
Hill-Green is a missile coming downfield. He's a guy that could play multiple linebacker roles but could be destined for SAM or Viper with his size and versatility. He makes a ton of plays on the ball as he diagnoses plays quickly and uses his athleticism and burst to blow up plays in the backfield and outside the numbers. He's a little tight in his hips but his length and closing speed makes up for it in coverage.
9. DE Braiden McGregor, 6'5" 255lbs. Port Huron, MI (Northern)
McGregor is a do-it-all defensive force. The high school basketball, hockey and football standout can put his hand in the dirt and rush the passer from the inside or out, he can stand up and come off the edge, he's even athletic enough to drop back into coverage on tight ends, if need be. While he'll likely grow into a five-tech but his athleticism and pass rushing effort will allow him to play all over the line. He's got a bit of Chase Winovich and Ryan Kerrigan in his game.
10. TE Matthew Hibner, 6'4" 230lbs. Burke, VA (Lake Braddock)
Hibner is a big, athletic athlete that is a standout on and off the field, as well as on both sides of the ball for his high school team. Though he's a playmaker as an outside linebacker, he's a tight end prospect for Michigan and though he's raw and has some room to add onto his frame, he has the physical tools and flashes the receiving and blocking skills to be a good player in the maize and blue.
Photo Credit: Patrick Barron/MGoBlog